Swimwear & Travel Shop at Reno-Sparks SCHEELS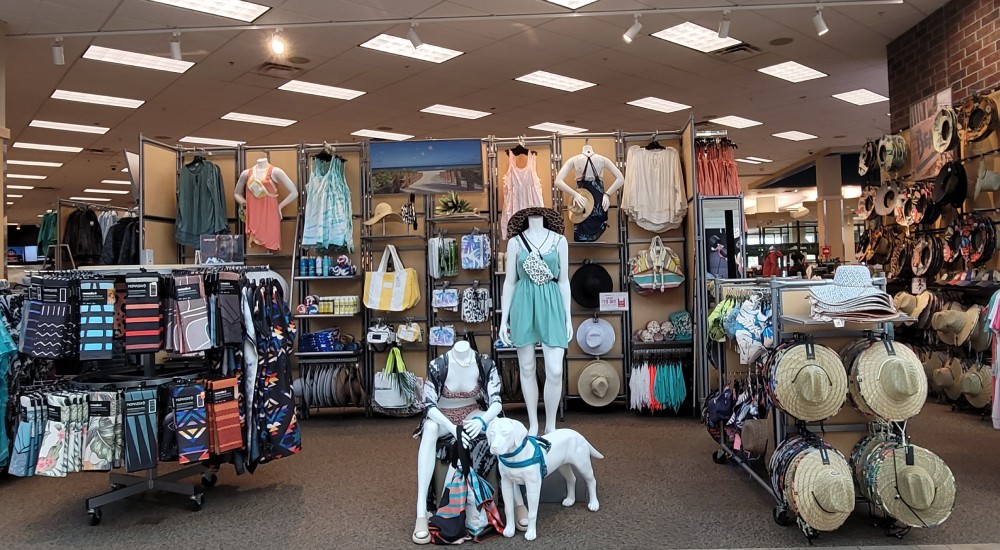 Reno Sparks SCHEELS
Hours:
Mon–Fri: 9:00 AM – 9:00 PM
Saturday: 9:00 AM – 9:00 PM
Sunday: 10:00 AM – 6:00 PM
Whether you swim competitively or are heading to the beach for the day, you want to have the best swimwear and swim accessories. From swimsuits and board shorts to sunglasses, goggles, and sunscreen, the Reno-Sparks SCHEELS Swimwear Shop has swim essentials for the whole family.You'll find everything you need for the beach or pool, including swim caps, goggles, sunscreen, beach towels, and beach bags for everyone in the family. Plus, we offer luggage and bags to make your travel easy whether it's a day at the beach or a well-deserved vacaction. Gear up for rest and relaxation at Reno-Sparks SCHEELS!
Swimwear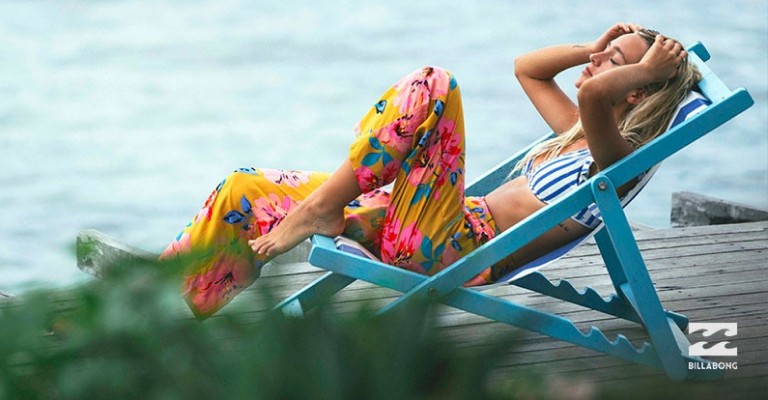 Shop a great selection of men's and women's swimwear. Whether you're looking for a one-piece, trunks, or cover-up, SCHEELS carries swim apparel from top brands like prAna, Chubbies, and more.
Kids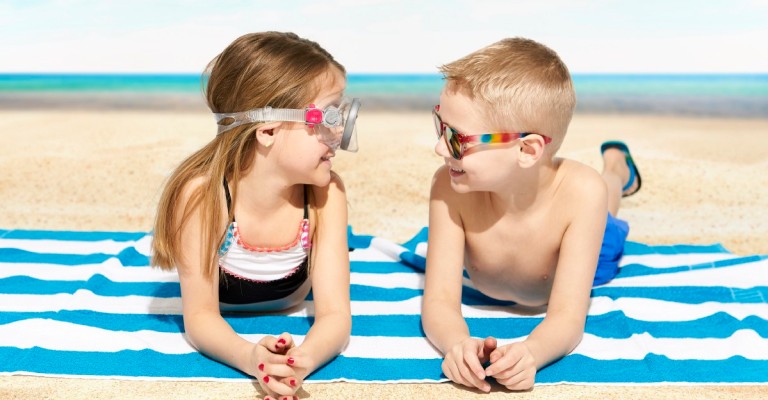 Make sure the kids are ready for the beach too! From babies to big kids, SCHEELS has a swimsuit they'll love.
Beach Accessories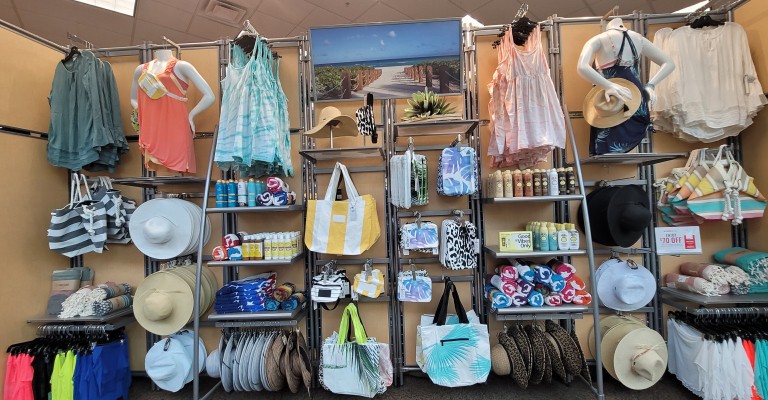 Make your day at the beach a breeze with the right accessories. Check out our selection of sun hats, sunscreen, beach totes, towels, and more!
Luggage & Bags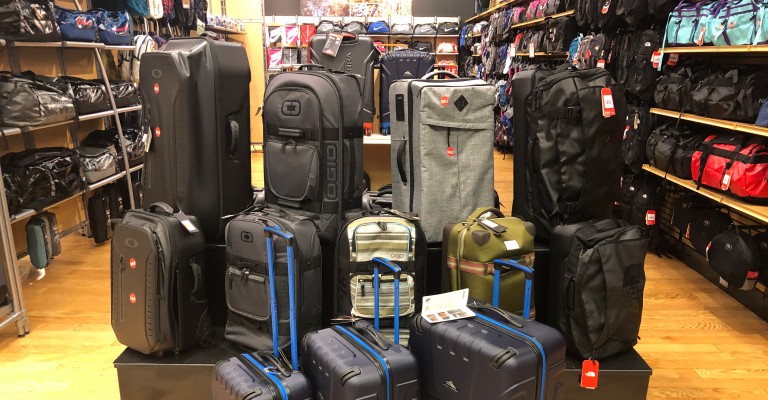 Time for a well-earned vacation? Reno-Sparks SCHEELS carries luggage and travel bags from top brands so you can relax, rest, and recharge.
Whether you're heading to the beach, pool, or a vacation destination, Reno-Sparks SCHEELS is here to help you make the most of your time away. Our Swimwear Experts will help you find the right swimsuit to complete your beach look. Plus, with a variety of totes, luggage, sunscreen, and more, you'll find everything you need to relax in one place. Make Reno-Sparks SCHEELS your one-stop shop for swimwear and travel gear!