Ice Fishing Shop at Bismarck SCHEELS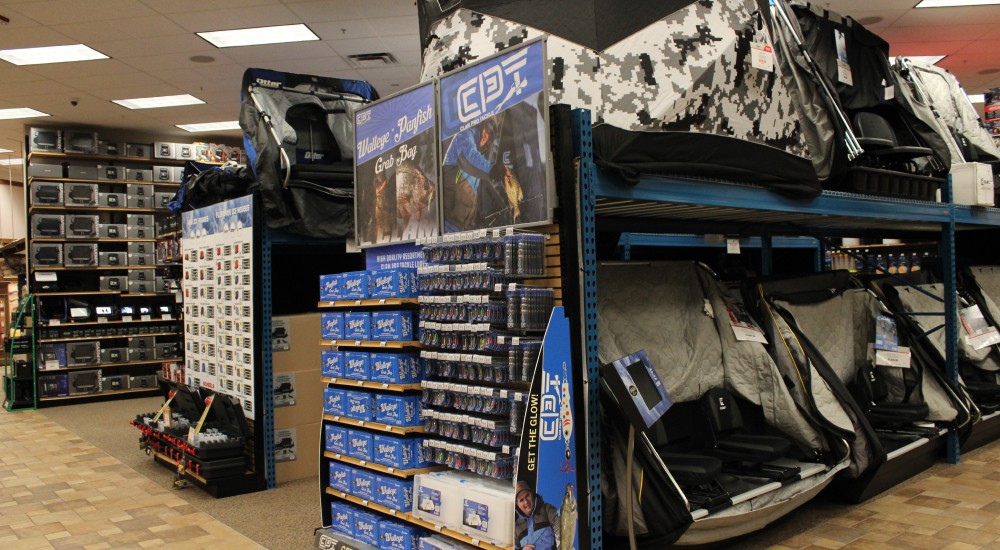 Bismarck SCHEELS
Hours:
Mon–Fri: 9:30 AM – 9:00 PM
Saturday: 9:00 AM – 7:00 PM
Sunday: 11:00 AM – 6:00 PM
Whether you're fishing on open water or ice, we have everything you need to lure in the catch of the day. With fishing opportunities right on the Missouri River, the Bismarck SCHEELS Fishing Shop gets plenty of anglers coming through. From bass to walleye, we want every angler to find the gear they need so we make it a priority to carry leading brands like Humminbird, Minn Kota, and our own SCHEELS Outfitters series so you can find success on the water.
Ice Fishing Fish Finders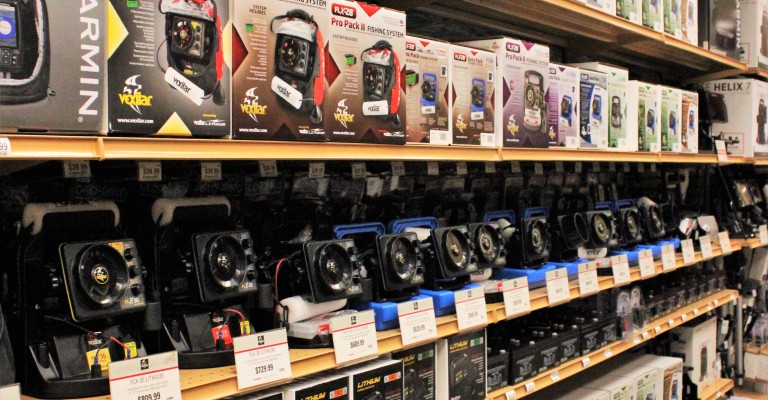 Navigate the icy depths like a pro with our selection of ice fishing fish finders at SCHEELS. Shop now to explore below the ice with precision and increase your catch rate.
Shop Ice Fishing Fish Finders >
Ice Fishing Rods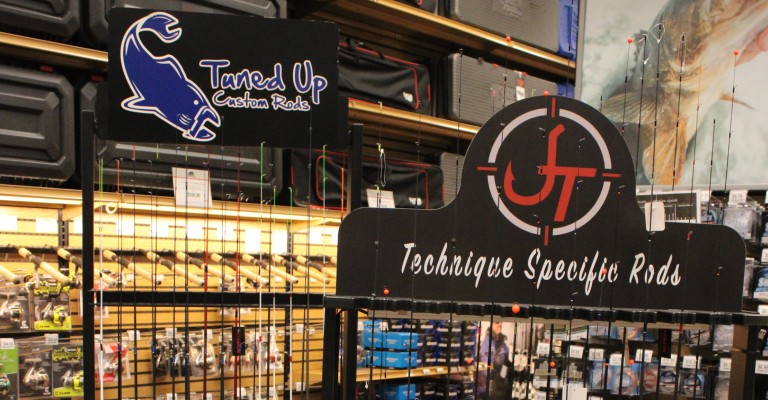 Increase your chances of making the big catch with ice fishing rods at SCHEELS. Shop specialized ice rods that provide the sensitivity, strength, and durability needed to navigate icy waters.
Ice Fishing Shelters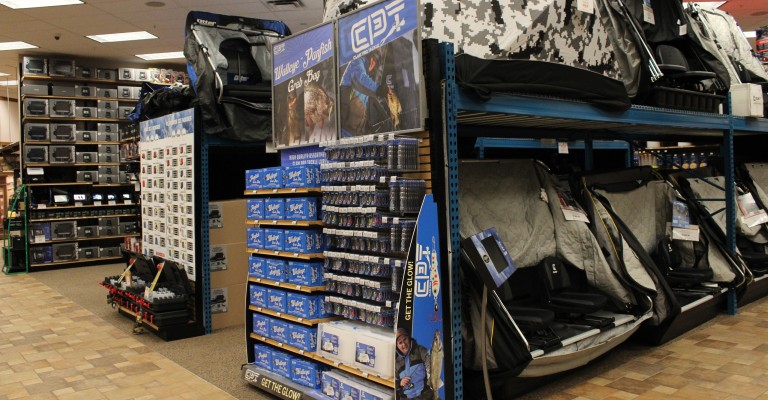 Stay out on the ice for longer periods of time with quality shelters from brands like Clam and Eskimo. Our selection features both hub and flip-over styles so that you can find just what you're looking for.
Ice Augers
We have one of the largest selections in the area of fishing gear to bring you success on the water. Browse a variety of top brands including Humminbird, Berkley, Rapala, Pflueger, Garmin, our exclusive SCHEELS Outfitters brand, and more. Whether you're looking for a new rod and reel, tackle storage, locators, and more, we have just what you need for success on the water. We also carry live bait options like minnows, wax worms, nightcrawlers, and more.
In addition to offering a great selection of fishing gear, Bismarck SCHEELS is a Minn Kota Authorized Service Center (ASC). The technicians at the Bismarck Service Shop receive extensive training to repair Minn Kota trolling motors to get you back on the water. As a Minn Kota ASC, we can service any Minn Kota trolling motor whether you bought it at SCHEELS or somewhere else. For more information about Minn Kota trolling motor repairs and services or any other questions for our Fishing Experts, contact Bismarck SCHEELS.