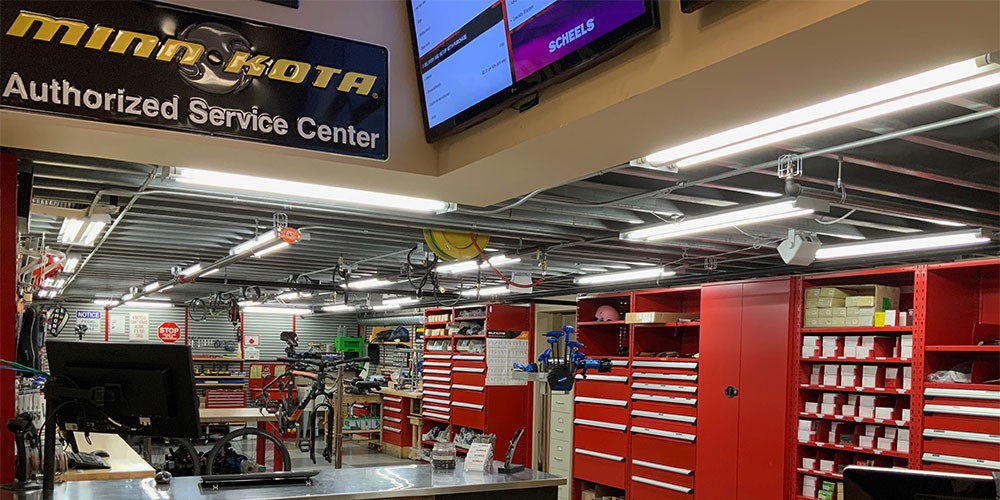 Keep your winter gear in top condition at the Bismarck SCHEELS Service Shop. There's nothing worse than rusty ice skates or skis and snowboards that don't live up to their performance. Our trusted technicians will make sure your gear is working like new so you can enjoy your favorite winter activities with gear that keeps up. Whether you're looking for ice skate sharpening and repair or ski and snowboard services, we will make sure your gear is in the best possible condition.
Ski and Snowboard Services
Get ready to hit the slopes with a freshly waxed snowboard or pair of skis. Our certified technicians will make sure your skis or snowboard are safe to use and in the best possible riding condition. We cover everything from binding adjustments and tune-ups to major base and edge repairs to make sure they're back to peak performance.
Ice Skate Sharpening & Repair
Dull blades can cause a variety of problems from hindering performance or even injury. Stop by the Bismarck SCHEELS to get your figure skates or hockey skates sharpened with our high-tech skate sharpening machine that provides satisfying results every time. You can even get your skates profiled to match the specific type of skating you do. Do you need a full blade replacement? SCHEELS can help you with that too, no matter the make and model.
If you have any questions about the Bismarck SCHEELS Service Shop, please contact Bismarck for more information.