Golf Shop at Rapid City SCHEELS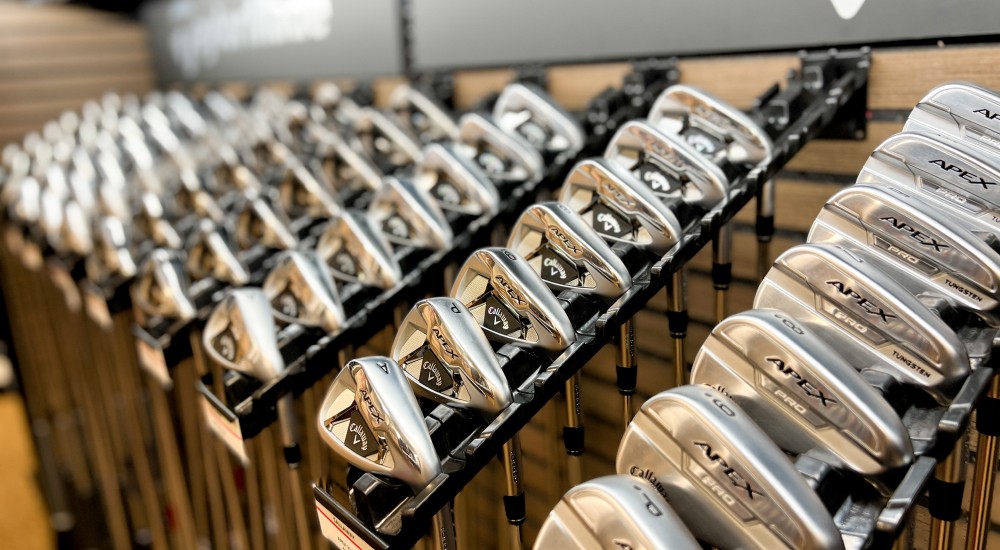 Whether you're an avid golfer or just getting started, make sure to stop by the Rapid City SCHEELS for all your golf necessities. We carry golf clubs, shoes, balls, and more from leading brands like Titleist, Ping, Callaway, and Taylormade. Before you hit the golf course, don't hesitate to get a free golf fitting from one of our experts in our golf simulator. We're here to help you take the frustration out of your game and equip you with the best clubs, shoes, and accessories around.
Golf Clothing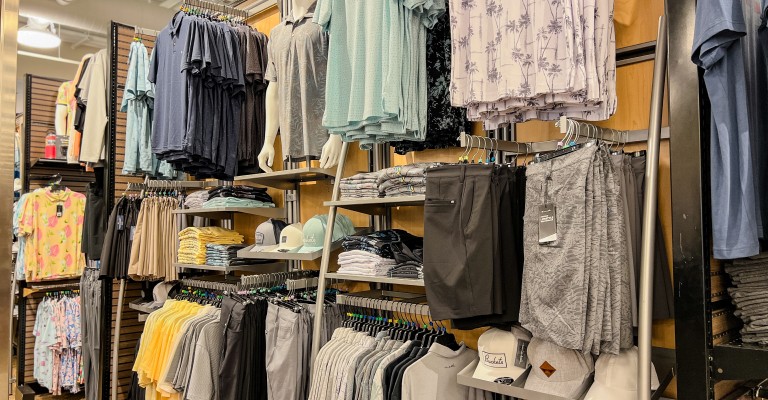 Hit the course in top-brand golf gear this season featuring brands such as Nike, Under Armour, PGA Tour, and more!
Golf Clubs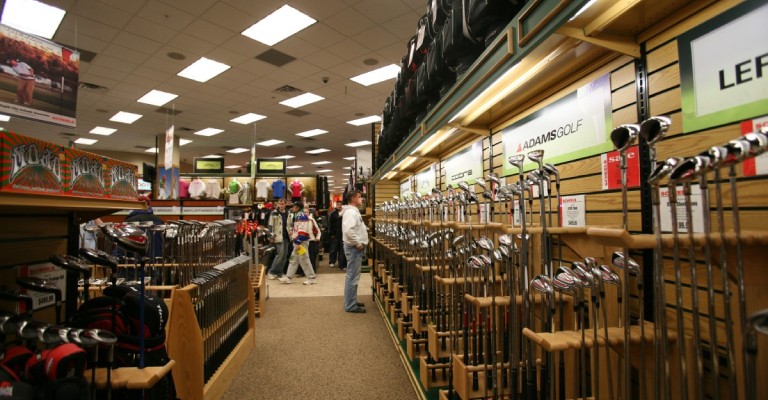 Perfect your swing with high-quality golf clubs from SCHEELS. Our golf clubs feature top brands such as Callaway, Taylormade, Titleist, and more.
Golf Bags & Carts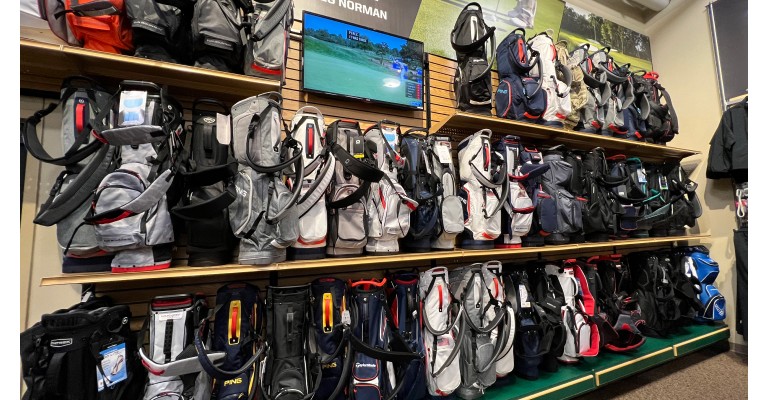 Match your clubs with the perfect golf bag or push golf cart for a seamless experience on the green.
Golf Fittings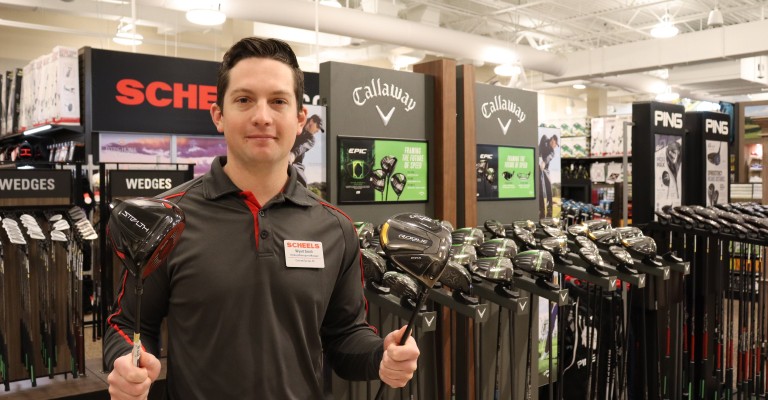 Have you been spending more time on the driving range than the golf course? Take the frustration out of your swing with a free customized fitting with one of our certified golf experts.
Come and stop by your local Rapid City SCHEELS golf shop to get outfitted and supplied in the latest golf gear for this season. Our golf Experts are here to help you with any quotations you have. If you have any questions about our golf fittings or golf shop, please contact Rapid City SCHEELS for more information.
Sunday
Monday
Tuesday
Wednesday
Thursday
Friday
Saturday

20


Open: 11:00 AM
Close: 6:00 PM

21


Open: 9:00 AM
Close: 9:00 PM

22


Open: 9:00 AM
Close: 9:00 PM

23


Open: 9:00 AM
Close: 9:00 PM

24


Closed



25


Open: 7:00 AM
Close: 9:00 PM

26


Open: 9:00 AM
Close: 9:00 PM

27


Open: 11:00 AM
Close: 6:00 PM

28


Open: 9:00 AM
Close: 9:00 PM

29


Open: 9:00 AM
Close: 9:00 PM

30


Open: 9:00 AM
Close: 9:00 PM
Sunday
Monday
Tuesday
Wednesday
Thursday
Friday
Saturday

















1


Open: 9:00 AM
Close: 9:00 PM

2


Open: 9:00 AM
Close: 9:00 PM

3


Open: 9:00 AM
Close: 9:00 PM

4


Open: 11:00 AM
Close: 6:00 PM

5


Open: 9:00 AM
Close: 9:00 PM

6


Open: 9:00 AM
Close: 9:00 PM

7


Open: 9:00 AM
Close: 9:00 PM

8


Open: 9:00 AM
Close: 9:00 PM

9


Open: 9:00 AM
Close: 9:00 PM

10


Open: 9:00 AM
Close: 9:00 PM

11


Open: 10:00 AM
Close: 7:00 PM

12


Open: 9:00 AM
Close: 9:00 PM

13


Open: 9:00 AM
Close: 9:00 PM

14


Open: 9:00 AM
Close: 9:00 PM

15


Open: 9:00 AM
Close: 9:00 PM

16


Open: 9:00 AM
Close: 9:00 PM

17


Open: 9:00 AM
Close: 9:00 PM

18


Open: 10:00 AM
Close: 7:00 PM

19


Open: 9:00 AM
Close: 9:00 PM

20


Open: 9:00 AM
Close: 9:00 PM

21


Open: 9:00 AM
Close: 9:00 PM

22


Open: 9:00 AM
Close: 9:00 PM

23


Open: 9:00 AM
Close: 9:00 PM

24


Open: 9:00 AM
Close: 4:00 PM

25


Closed



26


Open: 9:00 AM
Close: 9:00 PM

27


Open: 9:00 AM
Close: 9:00 PM

28


Open: 9:00 AM
Close: 9:00 PM

29


Open: 9:00 AM
Close: 9:00 PM

30


Open: 9:00 AM
Close: 9:00 PM

31


Open: 9:00 AM
Close: 6:00 PM
Sunday
Monday
Tuesday
Wednesday
Thursday
Friday
Saturday

1


Open: 9:00 AM
Close: 6:00 PM