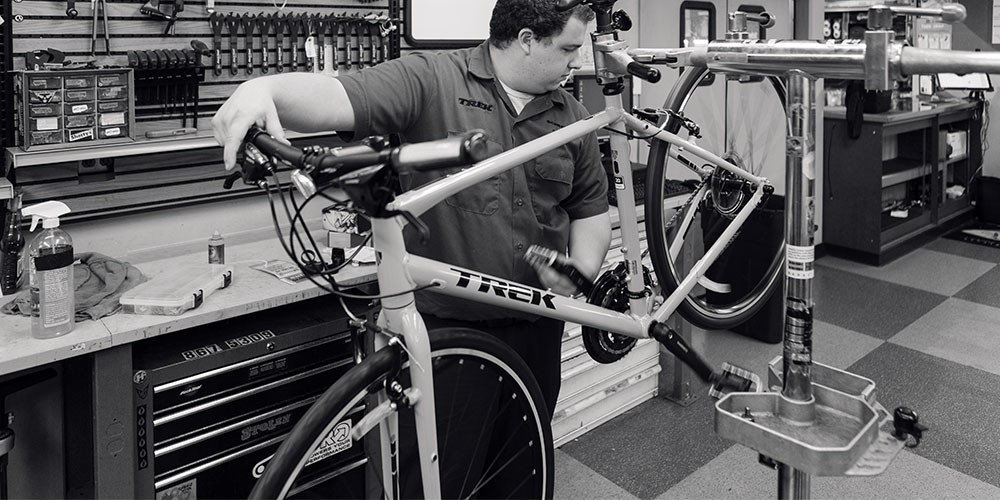 If you live in Rapid City, you know outdoor activities are are an all-time favorite. Whether your passion is biking, snowboarding, or skiing, our Rapid City service shop has Barnett-certified technicians who will tune-up and repair your gear with care. Don't let your equipment hold you back from your favorite activities. Keep it in top condition with the services we provide!
Bike Maintenance & Repairs
Whether you prefer mountain biking or cycling through town, our Barnett-certified bike technicians will keep your bike working like new. For tune-ups and repairs, you want your bike with a technician you trust. Our technicians have received extensive hands-on supervised instruction on bike assembly, maintenance, and repair, so you can rest assured that your bike will be treated with care. When looking for bike repair near you, look no further than the Rapid City SCHEELS.
Snowboard & Ski Maintenance
As colder weather comes rolling in, you know it's almost time for ski and snowboard season. Before you hit the slopes, make sure you get your snowboard and ski maintenance and repairs. From ski and snowboard waxings to edge sharpening, our technicians will make sure your gear is back to peak performance before your next winter adventure. Whether you're heading to slopes near Rapid City like the Terry Peak Ski Area or traveling to explore new hills, your gear won't let you down.
If you have any questions about our service shop, please contact Rapid City for more information.