Your local SCHEELS in Sioux Falls, SD is more than just a place to shop. With attractions like the 45-foot ferris wheel, archery range, Big Buck Hunter, and bowling alley, you know the Sioux Falls SCHEELS goes beyond the average shopping experience. There's something for every passion at our Sioux Falls location from leading brands of clothing and gear to interactive games and simulators. If you're looking for things to do in Sioux Falls, visit the Sioux Falls SCHEELS today for a fun-filled experience!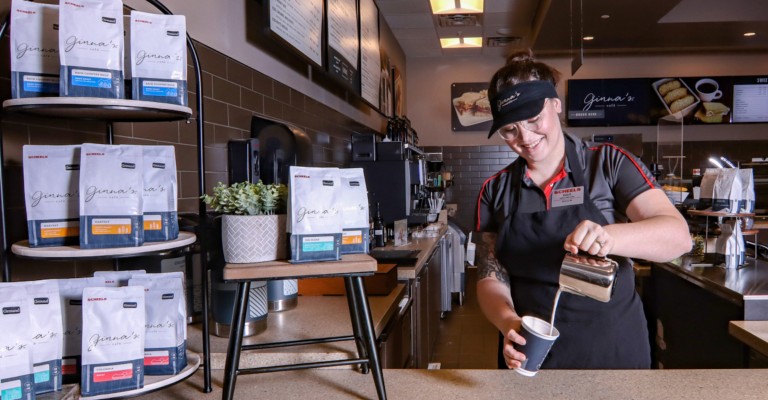 Named after the grandma of SCHEELS CEO Steve M. Scheel, this cafe and coffee shop has delicious comfort food for all to enjoy. Now brewing SCHEELS Exclusive Coffee, you can start your morning on the right note or sip the perfect afternoon pick-me-up. From gelato and homemade fudge to sandwiches, wraps, and soup, Ginna's has something for every appetite. Make sure you try the customer-favorite Shawarma!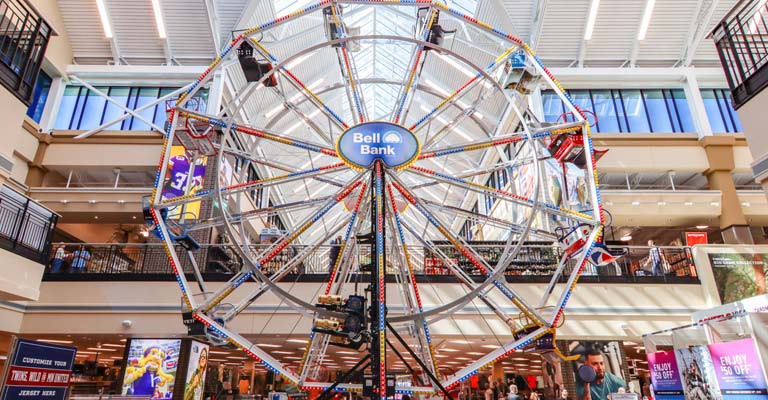 Start your SCHEELS adventure on a high-point with our famous 45-foot Ferris wheel inside the store. For just $1.00, you will experience a bird's-eye view of everything SCHEELS has to offer such as attractions, specialized gear, and more. What better way to start your shopping experience than a fun-filled ride on the Ferris wheel? Please note, Ferris wheel riders must be 48-inches tall to ride alone and 36-inches tall to ride with an adult.
Interactive Games and Simulators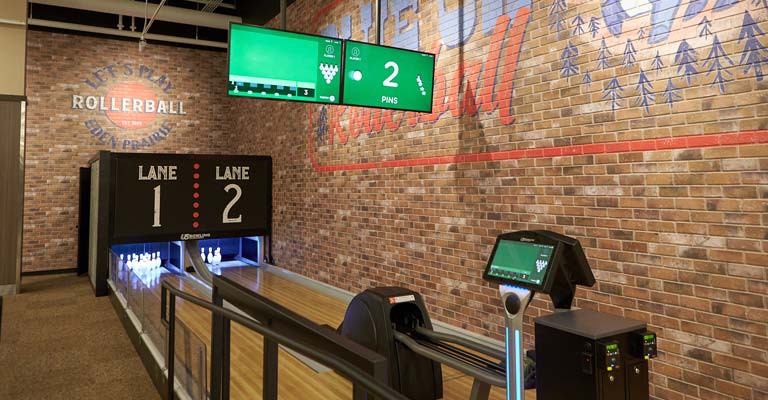 When you want a break from shopping, put your aim to the test with Big Buck Hunter or bowl a strike in our bowling alley. The fun doesn't end there. Your Sioux Falls SCHEELS also features a shooting gallery and a golf simulator so there's something for every passion.
The Sioux Falls SCHEELS also has plenty of shopping opportunities with plenty of specialty shops that carry all of your favorite brands for hunting, fishing, camping, fashion, and more! Check out our Sioux Falls page to learn more.