Fun Attractions at The Colony SCHEELS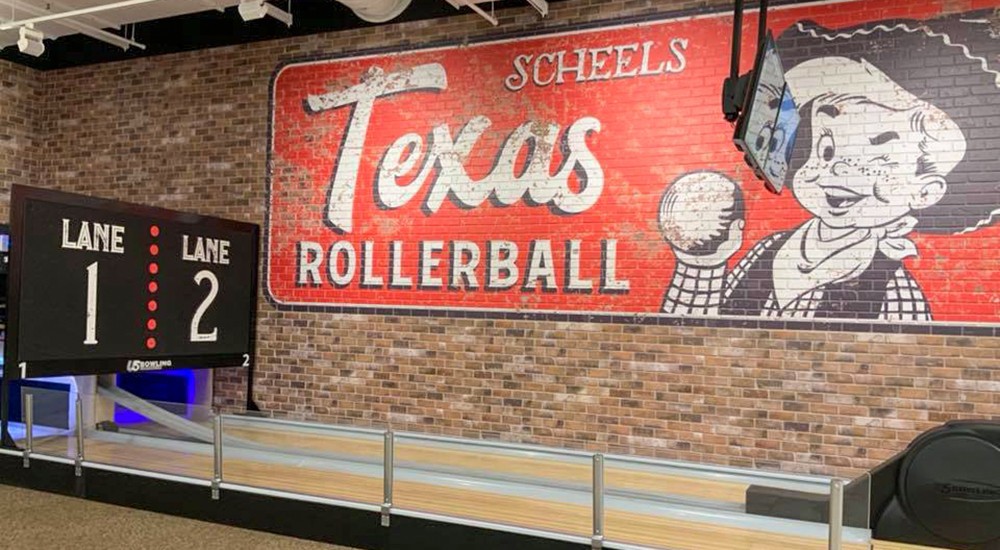 Looking for a fun experience in The Colony area? Make sure to check out the different store attractions and experiences at SCHEELS. For more than just a shopping experience, our sporting goods store offers a wide variety of fun things to do like Ferris wheel rides, family-friendly games, delicious food, and more. If you're looking for something to do on the weekend, grab a SCHEELS e-gift card and enjoy the day at your favorite sporting goods store.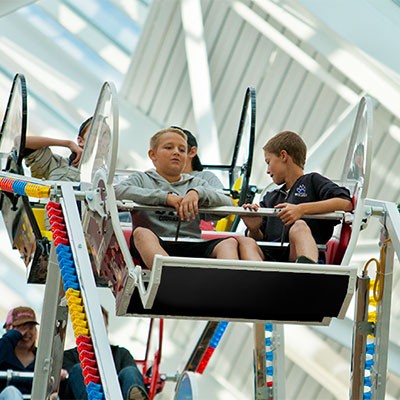 One of the main store attractions includes our indoor 65-foot Ferris wheel. From the top of the Ferris wheel, you'll be able to enjoy the view of all the different shops within SCHEELS. Each ride costs $1 per person. For safety, riders must be 48-inches tall to ride alone and 36-inches tall to ride with an adult. Rest your feet from shopping with a ride on our 16-bucket Ferris wheel.
Gina's Café and Coffee Shop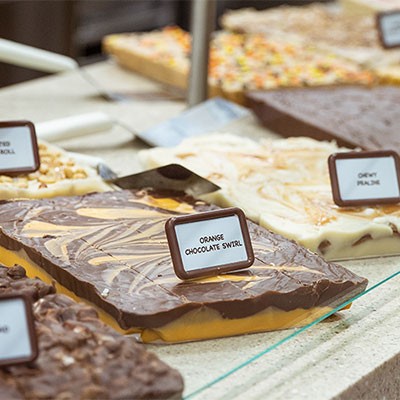 Whether you need to eat lunch or have a craving for sweets, make sure to check out Ginna's Café and coffee shop. Our menu includes a variety of different soups, sandwiches, and daily specials. For some extra energy, make sure to sip on our freshly brewed coffee exclusive to SCHEELS or try one of the delicious specialty coffee drinks. Round out your Ginna's experience by trying some of our homemade fudge. Ginna's offers a wide selection of fudge flavors to try!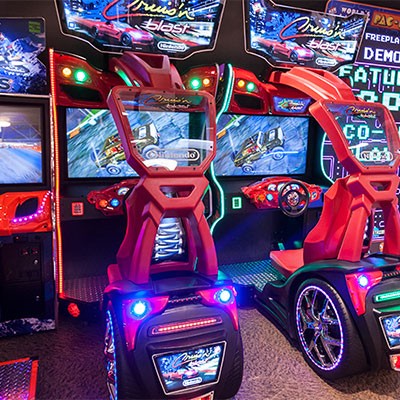 Whether you're looking for some family friendly competition or have a love for arcade games, make sure to put your skills to the test with our different games. Our arcade games include Pac-Man, Star Wars pinball, a racing game, and more. Once you try out the different arcade games, keep the competitive fun going with a round of Rollerball, which is a game of mini bowling. For a challenge, try the large crane game to win some sweet SCHEELS gear!
From the newest candy trends to candy classics, the Fuzziwig's Candy Factory will satisfy your sweet tooth. The bright colors will attract your eye, while the tasty flavors will keep you wanting to try more. Find your favorite candy at the Fuzziwig's Candy Factory.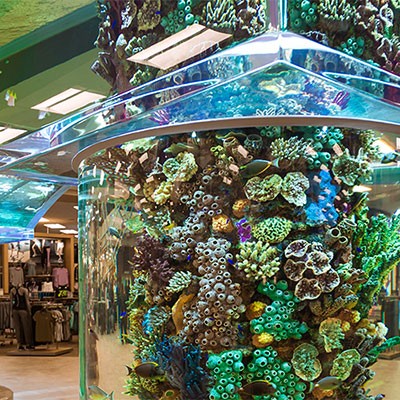 Enjoy the colors of our saltwater aquarium. This 16,000 gallon aquarium is home to a variety of different saltwater fish, species, and coral reefs. Our scuba divers spend time each week cleaning the aquarium and feeding the fish. For a breathtaking sight, enjoy our saltwater aquarium.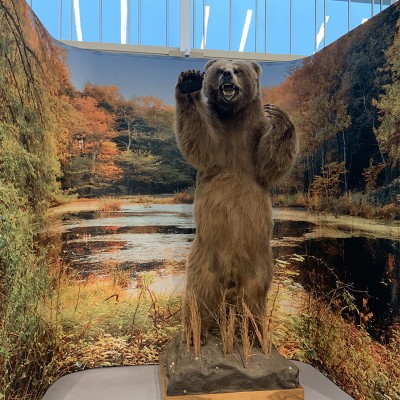 Not only is The Colony SCHEELS a great place for shopping and entertainment, our store also includes a variety of photo opportunities to add to your social media. If you're interested in athletics, make sure to search for the different statues of famous athletes located around the store. Visit our wildlife mountain to see some of your favorite animals. Finish up your photo tour, by putting the x in Texas with your body! Make sure to bring your phone when checking out The Colony SCHEELS attractions.
Wondering what else The Colony SCHEELS has to offer? Contact a SCHEELS associate with questions or browse The Colony's current selection on SCHEELS.com.