Fan Shop at The Colony SCHEELS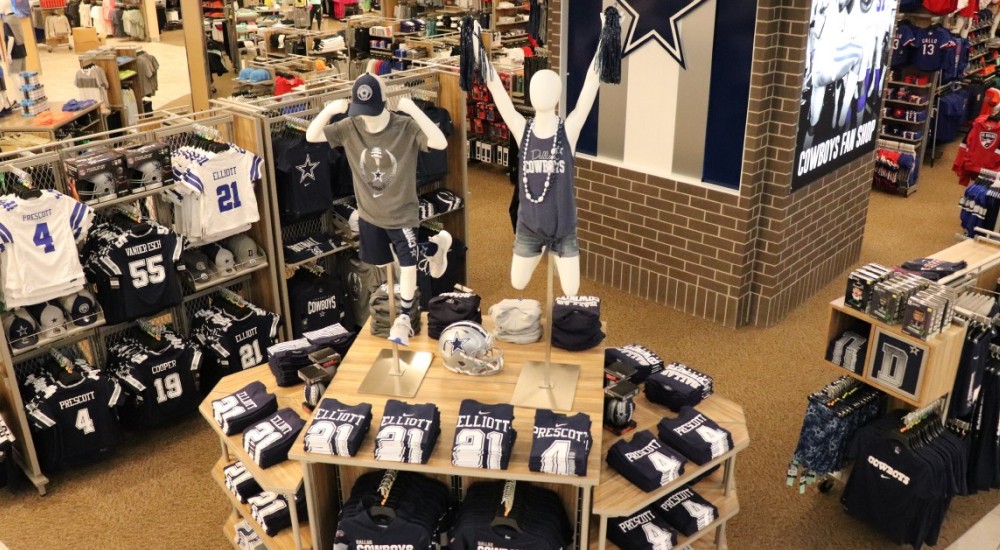 The Colony SCHEELS
Hours:
Mon–Fri: 9:30 AM – 9:00 PM
Saturday: 9:30 AM – 9:00 PM
Sunday: 11:00 AM – 7:00 PM
No matter which team you're cheering on, professional or college, you'll find all your fan gear at The Colony SCHEELS Fan Shop. Whether you're gearing up to go tailgating or looking for a great gift for a dedicated fan, make The Colony SCHEELS your one-stop shop for the best gear from your favorite teams including the Dallas Cowboys, Texas Longhorns, or Texas A&M.
Dallas Cowboys Jerseys & Apparel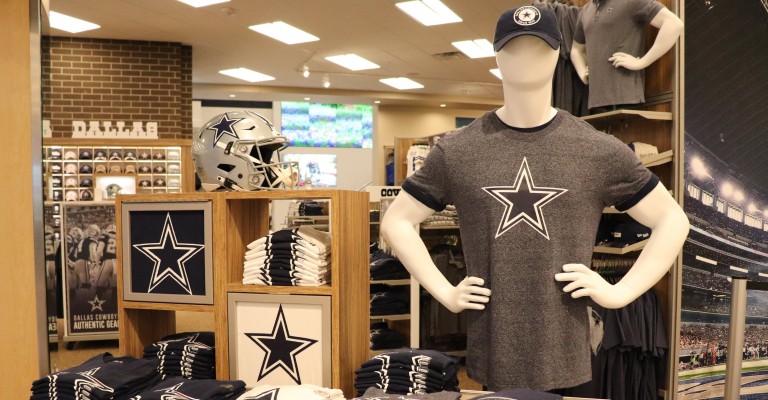 Find authentic Dallas Cowboys jerseys for yourself or your young fan. We also carry a huge selection of Dallas Cowboys apparel including hoodies, t-shirts, hats, socks, and more.
Dallas Cowboys Tailgating Gear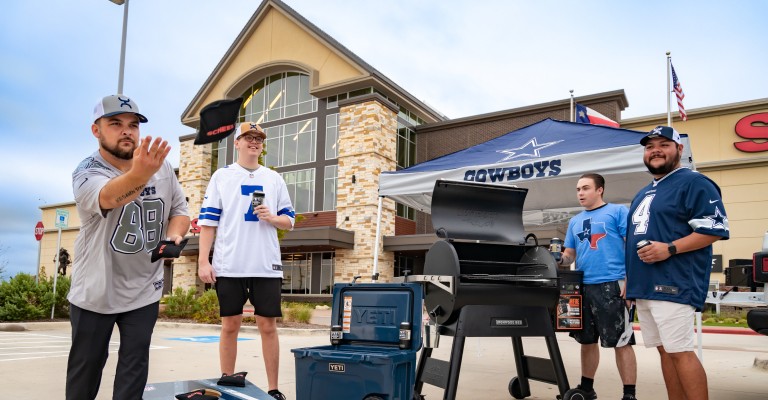 Cheers to the Dallas Cowboys! Check out our wide selection of drinkware including glasses, can coolers, tumblers, and coffee mugs all featuring the Cowboys logo and colors. Plus, we carry a selection of fan accessories too!
Cowboys Photo Op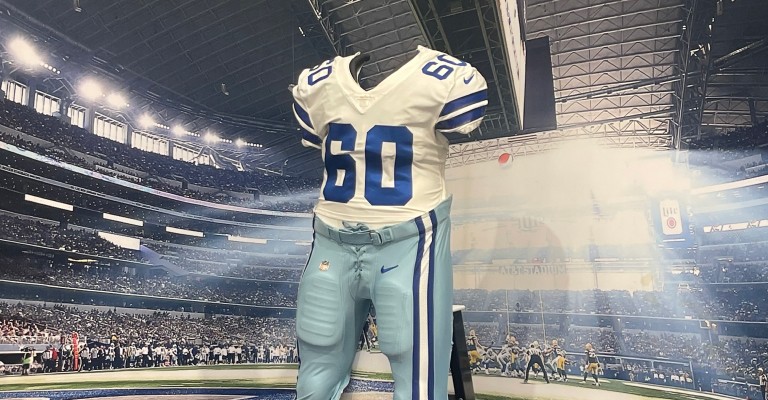 Have some fun when shopping for your new gear with our Cowboys player photo op! Add a fun picture to your Instagram dressed as one of the newest Dallas Cowboys players featuring the AT&T Stadium as the background.
NCAA College Fan Gear
When it comes to college teams, our Fan Shop offers something for any fan—no matter where their loyalty lies. Whether you cheer on the Texas Longhorns, Baylor Bears, Texas A&M Aggies, or Texas Christian University Horned Frogs, you'll find hats, shirts, sweatshirts, and more featuring your team's colors and logos. We even carry a selection of Oklahoma Sooners gear too!
Make The Colony SCHEELS Fan Shop your headquarters for professional and college fan gear. Our associates share the same excitement on game days and are here to help you find just the fan gear you need to celebrate a big win or prepare for the postseason. Whatever team you're cheering for this year, The Colony SCHEELS Fan Shop has everything you need and more!
Our Fan Shop selection changes throughout the season and year. For additional questions about the current selection, contact an associate at The Colony SCHEELS today!