Sandy Outdoor Adventure Gear
No matter your outdoor passion, we have the clothing and gear you need. Whether you want the latest technology in fly fishing or you need to fill a backpack for your mountain hiking adventure, Sandy SCHEELS has exactly what you need for your outdoor fun.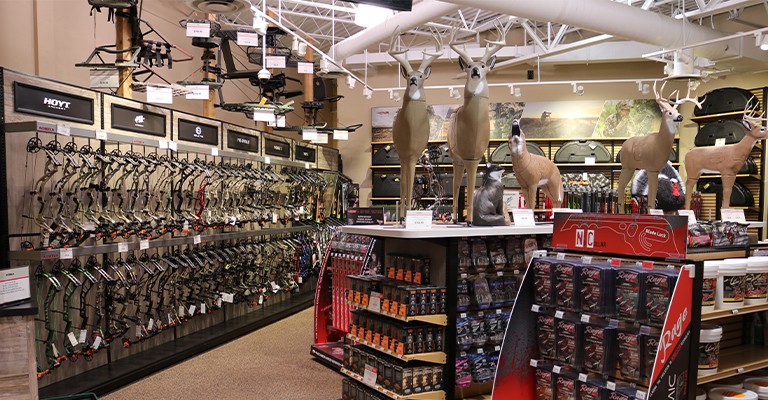 At Sandy SCHEELS, we know Utah has some of the best hunting opportunities around the nation, so we make sure that our archery and hunting shops provide the selection of brands and products you want. From recurve bows to compound bows, our archery shop carries top brands like Mathews. If big game hunting is more your passion, you'll enjoy our wide selection of SITKA gear. Whether you enjoy the thrill of the hunt or target practice, our archery and hunting shops are stocked with the latest gear you need for success. Before driving to the store, you can take a look at our current selection of archery and hunting gear at Sandy SCHEELS!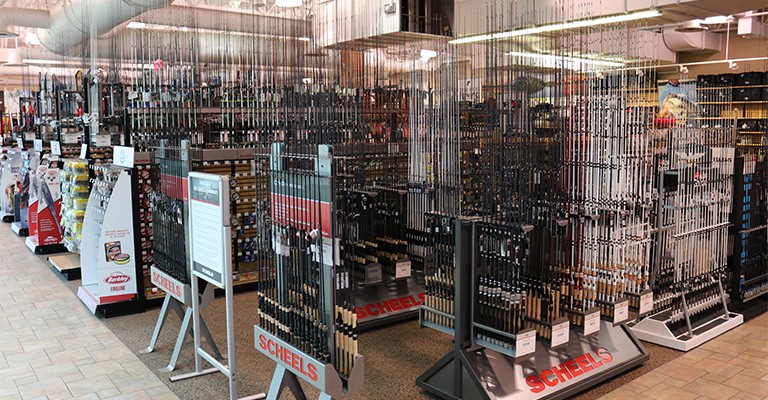 When it's time to head out to Provo River for a day trip fly fishing, make sure you stop at Sandy SCHEELS to get everything you need for your fly fishing outing. Our SCHEELS fly fishing experts are here to help you find the right equipment that suits your needs as a beginner or expert fly fisherman. Not only does our fly fishing shop offer a wide selection of gear and equipment, but we also stay stocked on all the right fishing clothing you'll need. SCHEELS carries waders, fishing vests, hats, and more so you stay comfortable while enjoying your fly fishing hobby. To see what's available in the store, check out our current selection of fly fishing gear at Sandy SCHEELS!
Our fishing shop includes more than just fly fishing gear too. You can also shop a wide variety of different fishing gear for the open water too. We carry one of the largest selections of fishing tackle in the Sandy, UT area, so you'll be sure to find the right color or style for your setup. From fish finders to rods and reels, you'll find the latest in fishing gear with our selection. Plus, you can always see what's available within our fishing shop, by browsing the current selection on SCHEELS.com.
Whether you're needing to hike to your hunting destination or are just enjoying the scenery near Sandy, Utah, our camping and hiking shop offers some incredible products to keep life a bit easier on the trail. Shop from top brands like The North Face, Osprey Packs, Big Agnes, Tepui, Nemo, and JetBoil for reliable backpacks, camping gear, and clothing. We also carry a wide selection of dry foods from Peak Refuel, so you'll stay energized throughout your journey. Don't forget to hydrate while enjoying the trails with a YETI or Hydro Flask water bottle. Save yourself some time and browse our current selection of camping and hiking gear at the Sandy SCHEELS before you make the trip!
If you have any questions or would like more information about our selection of outdoor adventure gear, contact the Sandy SCHEELS experts today.