Fan Shop at Eau Claire SCHEELS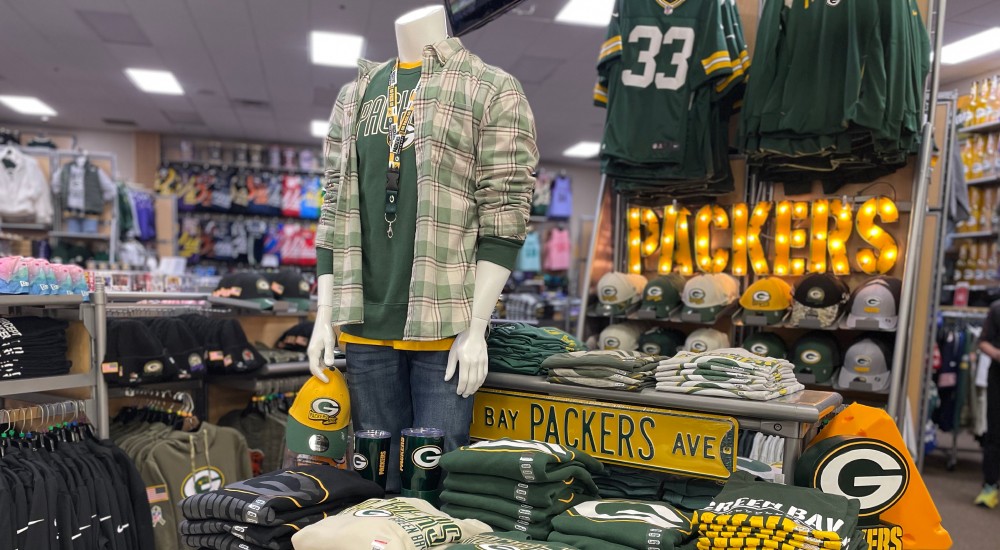 Eau Claire SCHEELS
Hours:
Mon–Fri: 9:30 AM – 9:00 PM
Saturday: 9:30 AM – 9:00 PM
Sunday: 10:30 AM – 6:00 PM
No matter which team you're cheering on, professional or college, you'll find all your fan gear at the Fan Shop at Eau Claire SCHEELS. Whether you're gearing up to go tailgating or looking for a great gift for a dedicated fan, make Eau Claire SCHEELS your place to go for your next Badgers hoodie, Packers jersey, or Bucks fan gear.
NFL Fan Shop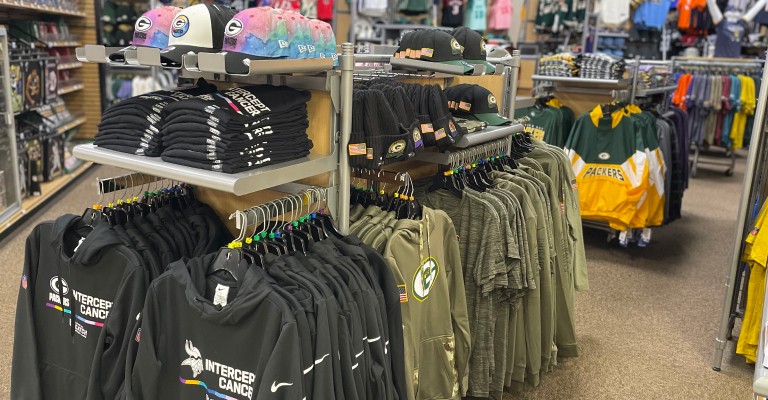 We know that there are many Packers fans in the area as well as a solid mix of Vikings and Bears, so our NFL Fan Shop balances this by offering a wide selection of Packers fan apparel and accessories as well as a variety of other popular NFL teams so every fan can find their gear!
Wisconsin Badgers Fan Gear
Gear up in red from head to toe with our wide selection of Badgers gear. Our selection features a variety of hoodies, t-shirts, flags, and more to cheer the team onto victory!
UW-Eau Claire Apparel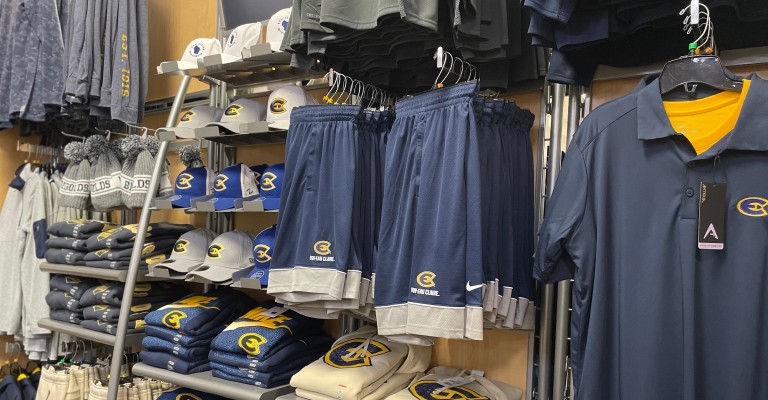 Wear blue and gold with pride this season. Our Fan Shop features a variety of different UW-Eau Claire apparel and accessories for those dedicated fans.
Milwaukee Bucks Jerseys & More
Get geared up in green for the season ahead with our wide selection of Milwaukee Bucks fan gear! From authentic jerseys to "Fear the Deer" shirts and decals, you'll find just what you need for the season and beyond.
Make Eau Claire Fan Shop your headquarters for professional and college fan gear. Our associates share the same excitement on game days and are here to help you find just the fan gear you need to celebrate a big win or prepare for the postseason. Whatever team you're cheering for this year, Eau Claire SCHEELS Fan Shop has everything you need and more!
Our Fan Shop selection changes throughout the season and year. For additional questions about the current selection, contact an associate at Eau Claire SCHEELS today!