Eau Claire Golf Simulator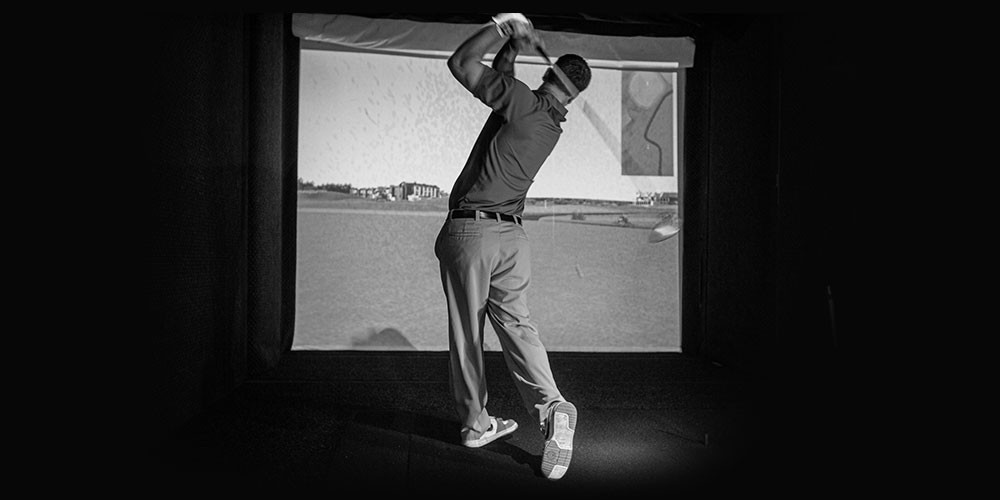 Every golfer has a part of the game they wish could be improved. With the state of the art Foresight GCQuad golf simulator at the Eau Claire SCHEELS, you can take your golf game to the next level. Whether you plan to buy a new pair of clubs or you're hoping to find a solution to your golf frustrations with a golf fitting, our experts are happy to help.
Golf Simulator
If you're wondering where to find a golf simulator near you, your search can end at SCHEELS in the Oakwood Mall. Our Foresight GCQuad golf simulator provides accurate and complete swing analysis using a combination of infrared object tracking and fast, high-resolution camera-based technology for the ultimate precision. This golf simulator will take thousands of images per second, build a virtual 3D model, and analyze the data to help you learn how to take the perfect swing every time.
Customized Golf Fittings
Instead of spending thousands of dollars to buy your own golf simulator, simply stop in for a customized golf fitting with one of our six SCHEELS golf experts. You will spend time in our top of the line golf simulator, and our golf pros will help explain the data found and provide solutions that will take your game to the next level. Whether it's adjusting your swing or finding a new set of clubs, our golf experts are here to take the frustration out of your golf game. Some of the top brands we carry include Ping, Callaway, and Titleist.
If you have any questions about our golf fittings or products, please contact Eau Claire for more information.