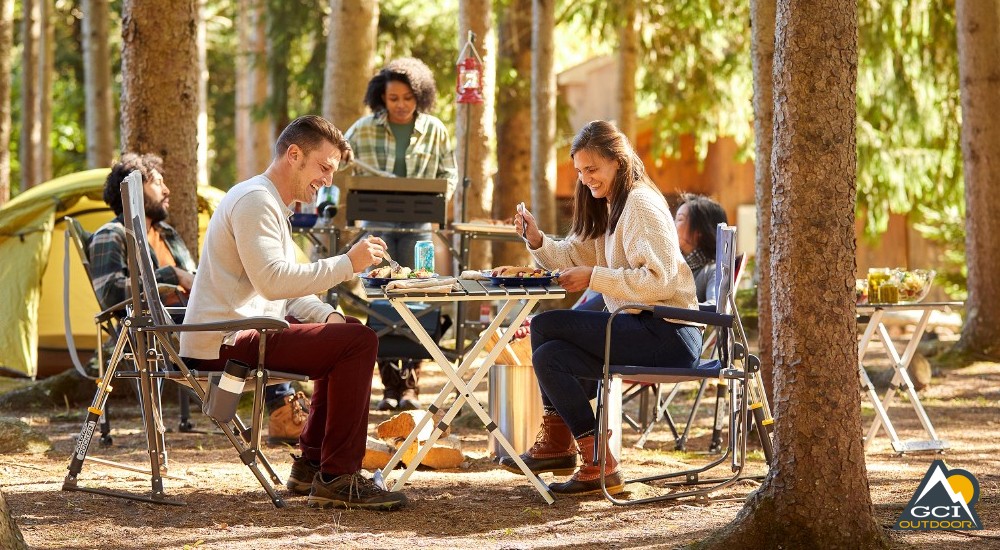 Whether you need a new chair for camping, watching outdoor sporting events, or enjoying your backyard, it's important to find one that's comfortable, easy to set up, and stable. Based on these three characteristics, our Experts share what they consider to be the best camping chairs. It's time to find a comfortable chair to relax and enjoy the outdoors!
1. GCI Outdoor Freestyle Rocker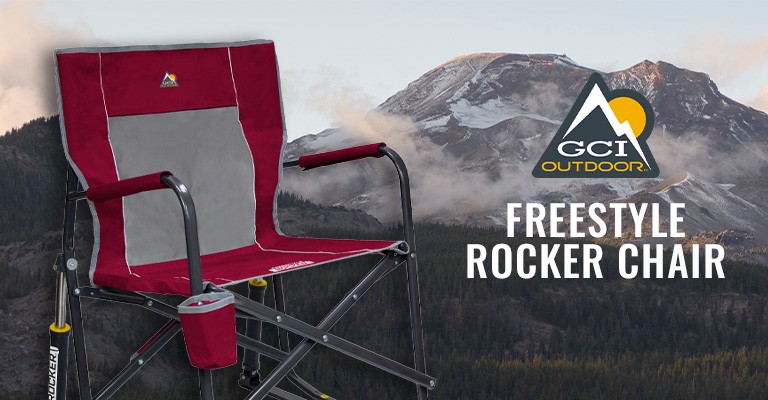 ✔ Sturdy yet lightweight
✔ Comfortable
✔ Easy to carry
For a great camping chair no matter what you're looking for, this is a perfect choice, and our customers agree too:
Danielle explains, "We absolutely love these chairs for our children's sporting events! Best investment. Comfy. Folds easily (took me a couple times to get the hang of it, but so easy now). Love the handles for transporting around. One of the best investments— we loved it so much we bought another!"
2. YETI Trailhead Camp Chair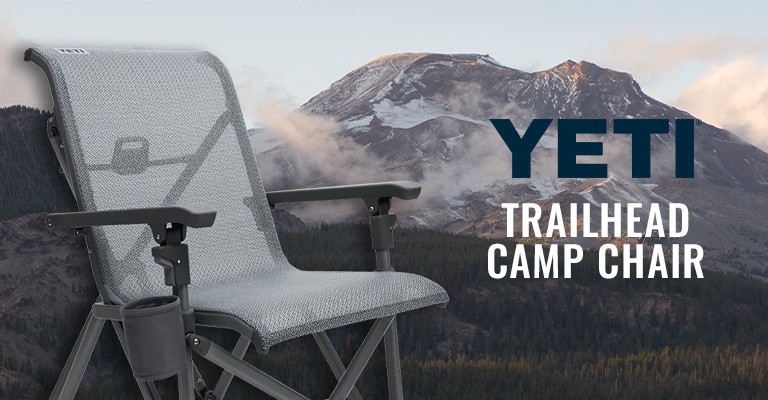 ✔ Cup holder
✔ Stable feet
✔ Folding frame packs into a bag
Why not pair your YETI cooler with a comfortable, easy-to-carry YETI camping chair:
Jenny says, "I love this chair. Our kids play soccer, and we use these chairs three times a week. Definitely an upgrade. Love that I can wear it on my back too."

Landon says, "Insanely comfortable, durable and easy to set up. The only con is that when you bring it camping with other people, you'll find that someone else is constantly sitting in your chair."
3. GCI Outdoor Roadtrip Rocker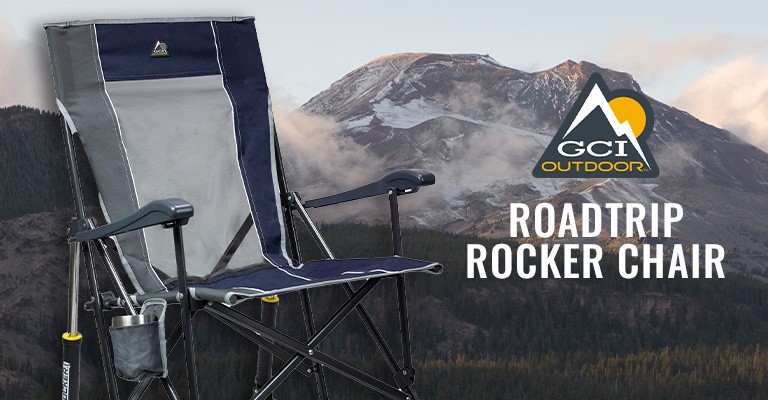 ✔ Arm support
✔ High back for support
✔ Great on uneven ground
If you're looking for a great gift idea, this one is sure to be a hit. Don't forget to grab one for yourself too!
Donal says, "I gave this to my dad for Father's Day, and he loved it so much I gave him another one for Christmas in case someone tries to "steal" his chair (mainly my mom)!"

Roy shares, "Bought one of these chairs for my son-in-law for his birthday. Upon using his, my daughter requested that I get her one as well. Now they sit side-by-side in rocking chair comfort when watching their kid's outdoor games and when having campfires in their backyard."
4. ALPS Mountaineering King Kong Chair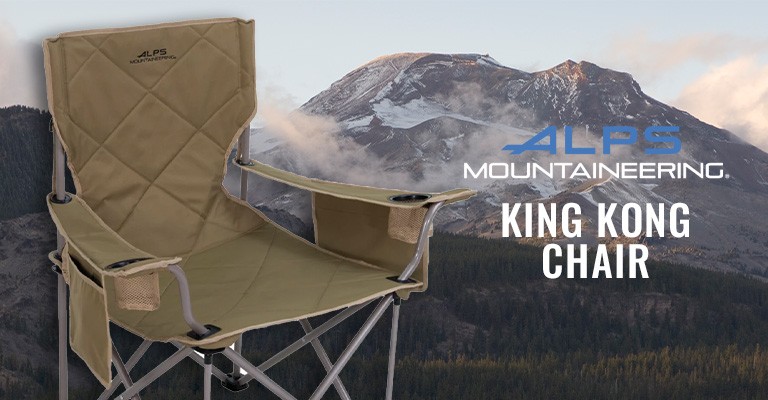 ✔ Sturdy
✔ Oversized but not bulky
✔ Bag chair for easy carrying
For those looking for a camping chair that's easy to carry yet stable, the King Kong is a great choice.
James says, "I bought two of these, and my wife said she thinks they are the best bag chairs we have ever had. They are oversized but not to the point of being too bulky."
5. Coleman Broadband Mesh Quad Chair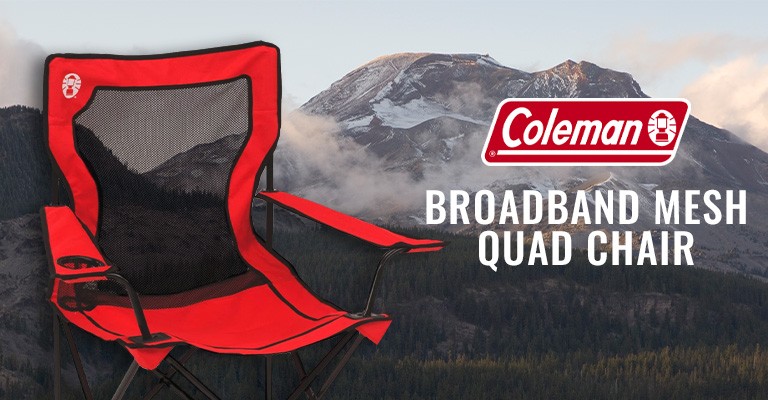 ✔ Great price point
✔ Lightweight
✔ Mesh cup holder
Having a fold-up chair in your trunk is convenient for those moments that show up unexpectedly. This camping chair is a perfect choice because it's lightweight, folds up small, and has a great price.
6. Scheels Outfitters XL Big Bear Comfort Chair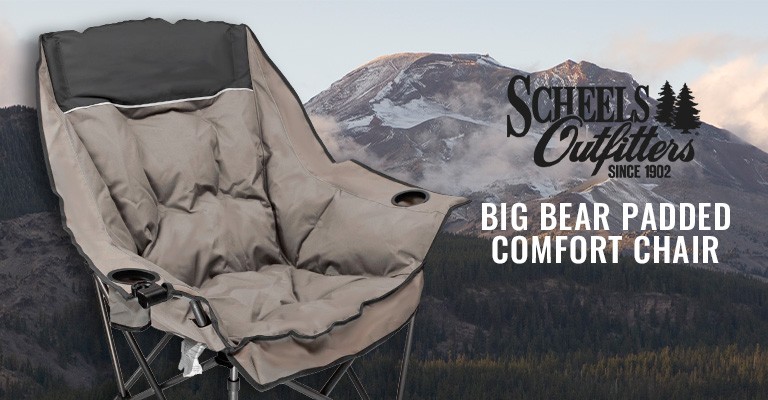 ✔ Dual cup holders
✔ Heavy-duty steel frame
✔ High loft padding for comfort
If you're looking for an extra cozy campfire chair, this is the option for you!
Sarah says, "This is the most comfortable camping chair ever. The high back makes it easy to look up at the stars. And the quilted enclosed back makes it warmer at night. Great chair."
Whether you are sitting on your deck, at the ballgame, or at your favorite band's concert, make sure you are comfortable in a high-quality camping chair. Create more memories with friends and family while enjoying the outdoors with SCHEELS selection of camping chairs. For more information on camping, be sure to check out our other Camping & Hiking Expert Articles.