Best Running Shoes of 2021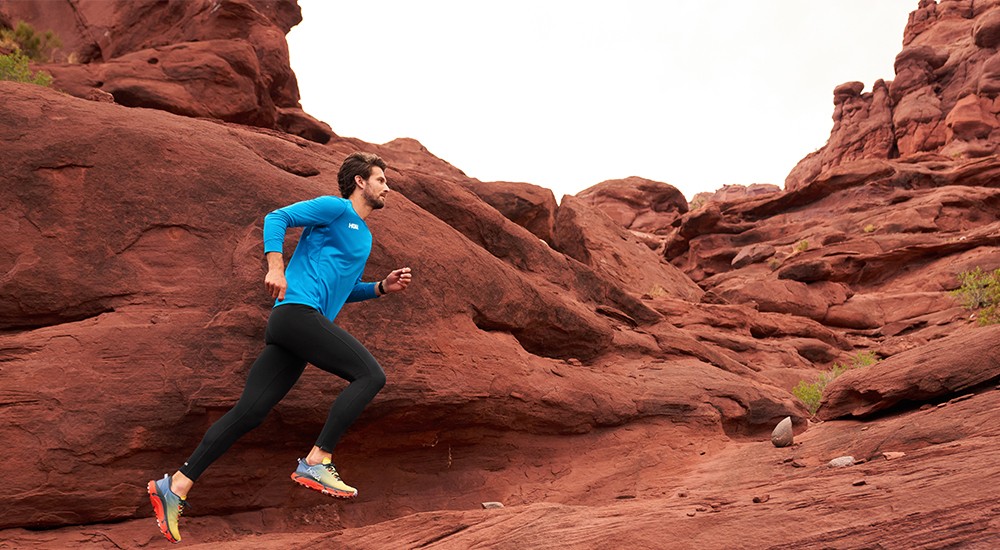 Gearing up for a new round of training often leaves runners with a difficult decision—sticking with their traditional go-to pair of running shoes or trying a new brand or style. Whether you're shopping for your first pair of running shoes or your 100th, it's important to know there are many different factors that go into choosing the right running shoes including your foot pronation, training program, and fitness level. To help kickstart your running shoe research, we've listed the best running shoes of 2021 below and highlighted each shoe's key features.
Best Stability Running Shoes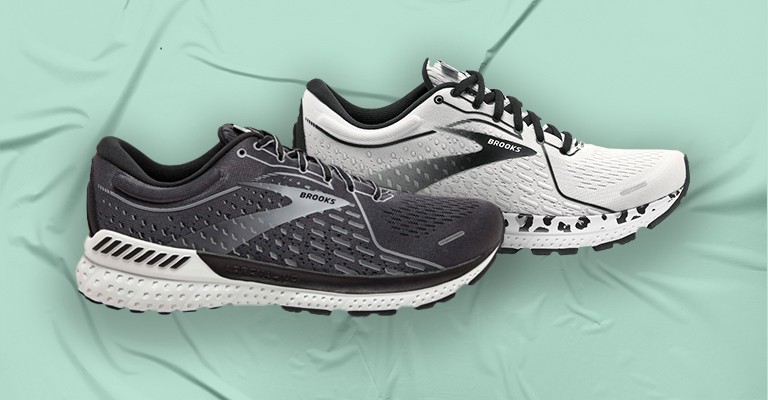 If you're looking for one of the best stability running shoes on the market, make sure to look into the Brooks Adrenaline 21. The Adrenaline is a staple style in the Brooks running shoe line-up and is one of the most popular running shoes for long-distance runners. Labeled as GTS, Go-To-Support, the Brooks Adrenaline has been improved since 1999. With the integrated GuideRails®, these running shoes keep your feet supported and in alignment once fatigue sets in. Unlike older models, the Adrenaline GTS 21 features DNA LOFT cushioning that extends from the heel through the midsole for an improved feel.
Ideal for long-distance runners who overpronate
This year ASICS improved the Gel-Kayano 27 running shoe to offer more gender-specific support and comfort. No matter if you're looking at the men's or women's version, each is loaded with the same technology and constructed from the same premium materials. Made for neutral and overpronation, the Gel-Kayano 27 running shoes feature DYNAMIC DUOMAX® technology to support your foot and improve stability while still appealing to a wide range of runners. If you're looking for a durable running shoe that offers a comfortable fit, make sure to check out the ASICS Gel-Kayano 27.
Ideal for runners who need a high cushion stability running shoe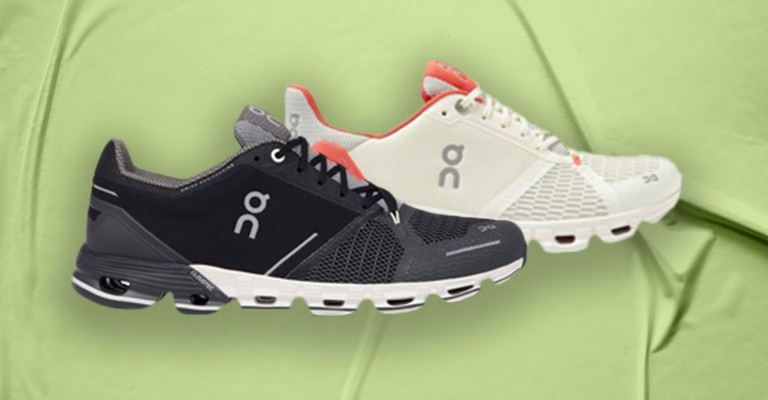 The ON Running Cloudflyer is a versatile stability running shoe that's great for beginners and experienced runners alike. These ON Running Cloudflyer shoes feature a wider fit making them great for mid to long-distance running as your feet tend to swell on longer runs due to extended amounts of impact. Plus, the helion foam offers a lightweight cushion to reduce the impact and is shaped in such a way to offer a stable transition from heel to toe. For those who prefer to wear a stability running shoe yet are looking for a PR, check out the ON Running Cloudflyer.
Ideal for runners who like a wider fit
Best Cushioned Running Shoes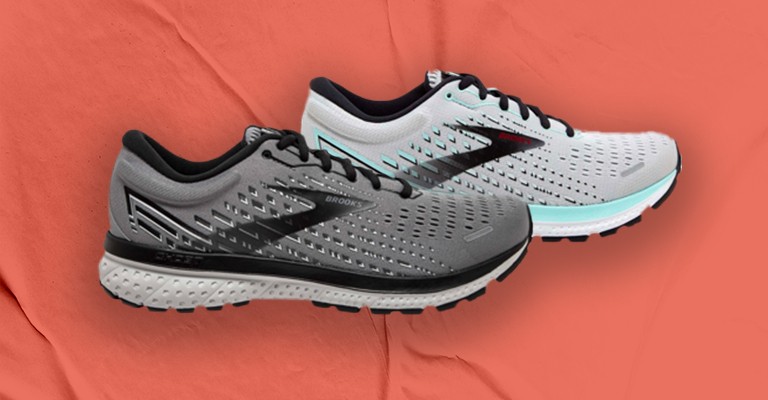 For a dependable running shoe, try the Brooks Ghost 13 during your next training cycle. With one major upgrade from the Ghost 12, the Brooks Ghost 13 now features extended DNA Loft foam from the heel to forefoot for maximum cushioning, especially during long runs. Even with the extended cushioning, the Ghost 13 running shoes remain super lightweight and offer a soft, smooth transition making them a comfortable running shoe for most runners.
Ideal for runners who want lightweight cushioning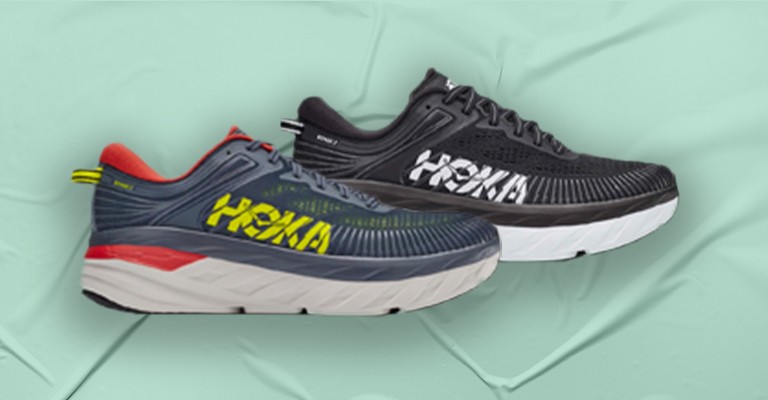 If cushioning is your number one priority, you'll want to make sure to check out the HOKA ONE ONE Bondi 7 running shoes. Thanks to the stack of foam underfoot, the Bondi 7 shoes are the best cushioned running shoes HOKA offers. Plus, the refined early-stage Meta-Rocker, a signature feature of HOKA running shoes, provides a smooth ride. While the amount of cushioning paired with the Meta-Rocker may take some runners time to get used to, the Bondi 7 running shoes are great for longer runs.
Ideal for long-distance runners who prioritize cushioning
adidas Ultraboost 21: Coming Soon
For those middle-distance runners who are needing cushion and a smooth ride, check out the adidas Ultraboost 21. The sleek style of the Ultraboost 21 makes them a great-looking shoe, but the BOOST cushioning takes comfort to a new level. Absorbing impact, the BOOST cushioning helps save your legs on recovery runs, while the Primeknit upper provides a generous amount of both flexibility and breathability to keep you comfortable. Look great and feel comfortable during middle-distance runs with the adidas Ultraboost 21.
Ideal for middle-distance runners
Best Neutral Running Shoe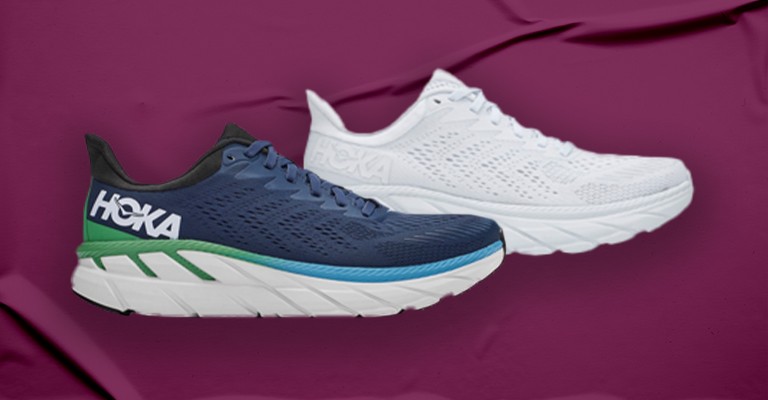 For those who are looking for a shoe to wear on recovery days, check out the HOKA ONE ONE Clifton 7. Although the Clifton 7 is packed with cushion, this running shoe still provides an incredibly responsive ride that rebounds and offers energy return. Plus, the redesigned Clifton 7 running shoes are slightly lighter than the previous version making for a faster turnover when your feet are fatigued. Although the Clifton 7 offers the cushioning comfort your feet and legs need on recovery runs, these running shoes can take on the challenge of race day too.
Ideal for runners needing a recovery shoe
When you start your next training cycle, trust leading running brands like Brooks, ON Running, ASICS, and HOKA ONE ONE. No matter what features you prioritize in your running shoes, our best running shoes of 2021 will give you a starting point in your research. Plus, if you have additional questions or need more information about running shoes, contact one of our experts at your local SCHEELS store.