Winter Sports Shop at Johnstown SCHEELS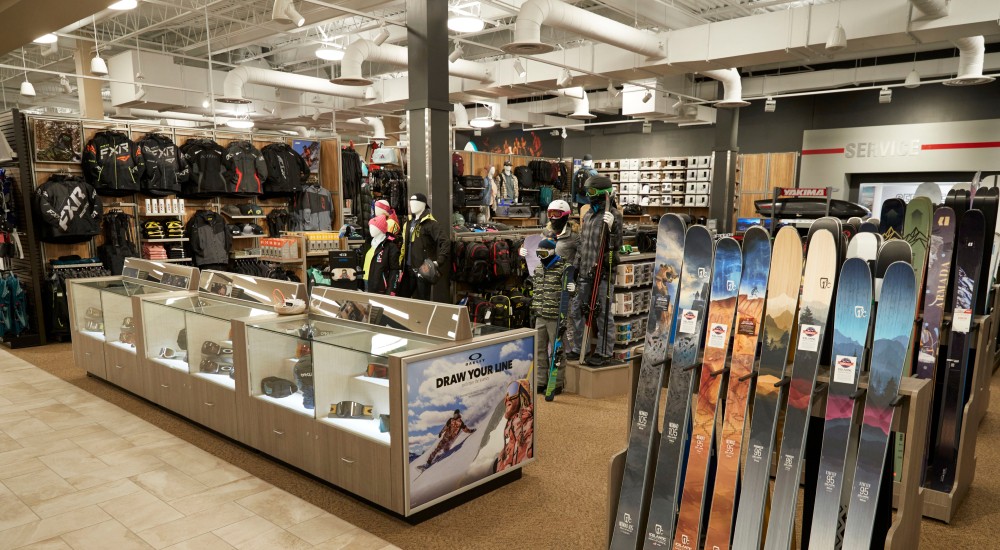 Johnstown SCHEELS
Hours:
Mon–Fri: 9:30 AM – 9:00 PM
Saturday: 9:00 AM – 9:00 PM
Sunday: 10:00 AM – 6:00 PM
Whether you enjoy cross-country skiing, skating, or taking on the slopes, Johnstown SCHEELS Winter Sports Shop carries a large selection of the latest gear for any snowsport enthusiast. We carry everything you need for the slopes and beyond including protective gear and accessories like snow goggles, snow helmets, bindings, and more. With the cold and snowy winters, Colorado is one of the best places to partake in winter sports.
Skiing & Snowboarding Gear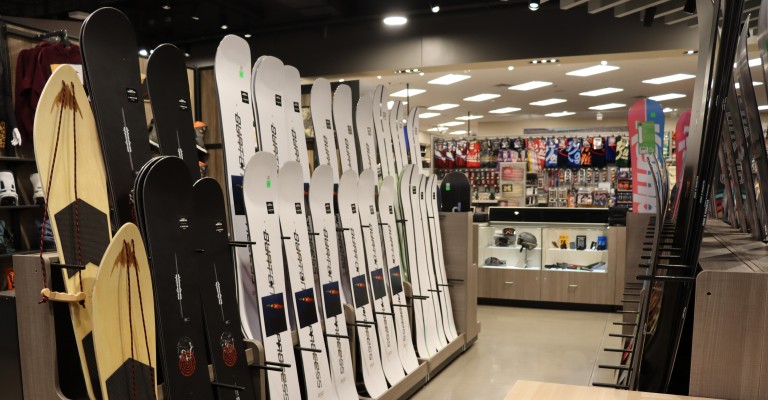 We offer a large selection of skiing and snowboarding gear to take on the slopes this season! Plus, our Winter Sports Experts are trained in all the latest features and technologies to help guide you in finding the best gear for the slopes.
Snowshoeing Gear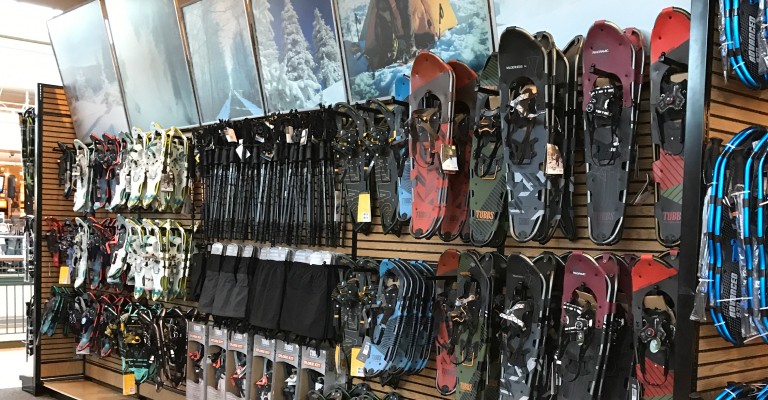 Make sure you can enjoy the benefits of getting outside in nature by always having a pair of snowshoes and trekking poles!
Snowmobile Gear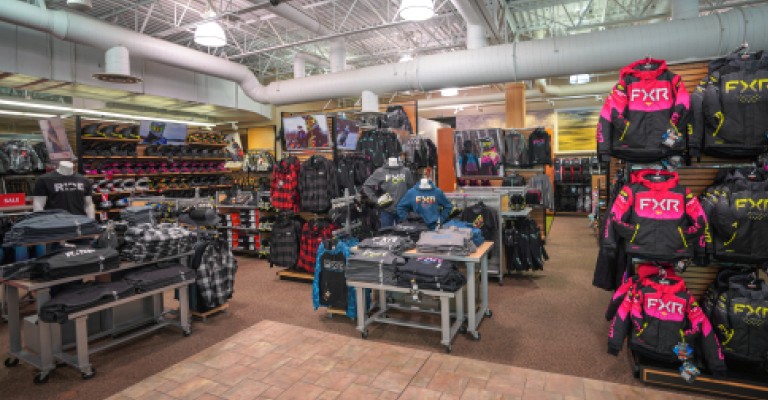 Stay protected from the elements when out on your sled this season with high-quality snowmobile gear from top brands like FXR. Our selection features helmets, jackets, pants, boots, and more for everyone in the family!
Hockey Gear & Figure Skates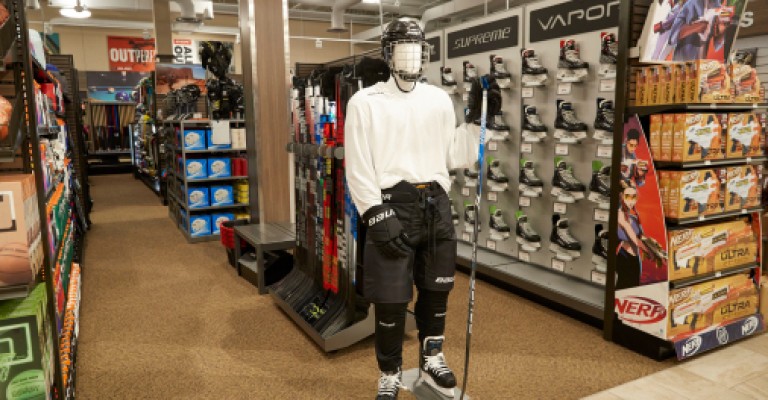 Take the ice with confidence wearing industry-leading gear from CCM, Bauer, and more! Whether you're gearing up for hockey season or looking for recreational skates to enjoy the outdoors, find just what you need!
Winter Sports Services & Rentals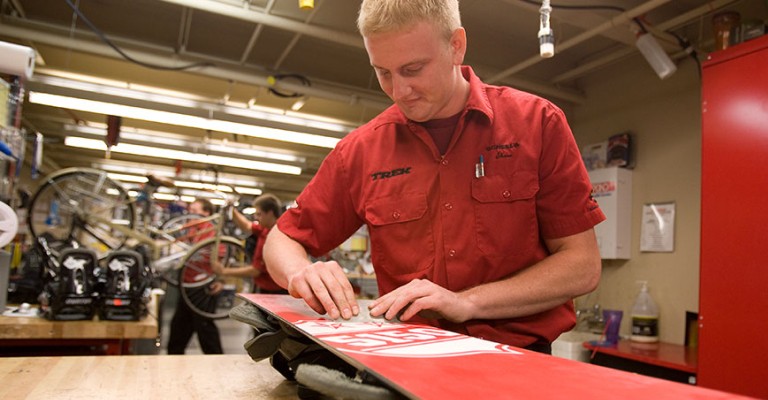 With quality and routine training, our technicians are here to make sure all your winter sports gear is safe to use and in the best condition. See our list of services and pricing below. Plus, we offer a wide variety of winter sports gear rentals too!
Fun Ski Lift Photo Op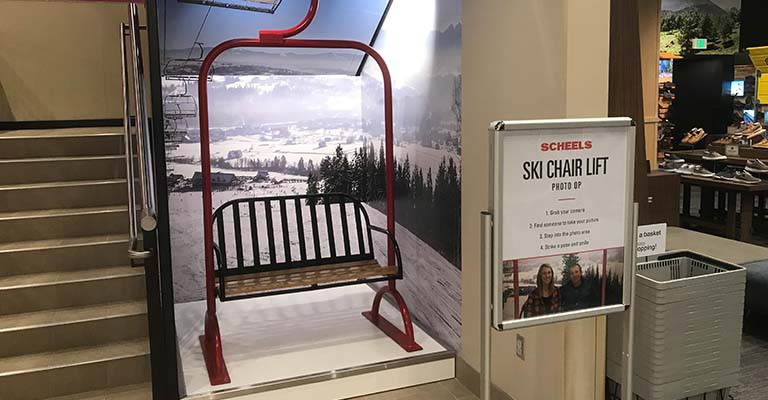 Our Winter Sports Shop even features a fun photo op that's Instagram-worthy! At Johnstown SCHEELS, it's all about premium products, quality customer service, and a whole lot of fun!
Winter Sports Services & Pricing
In addition to great gear, our technicians will keep your winter sports gear in top shape with waxing, edge repair, and more. Is skating more your style? Bring in your figure skates or hockey skates for sharpening tailored to your position or preferences. If you have questions regarding any other services, repairs, or pricing, please contact the Johnstown SCHEELS to speak with an expert.
| Ski/Snowboard Service | Price |
| --- | --- |
| Infrared Wax | $20 |
| Edge + Wax (Quick Tune) | $30 |
| Basic Tune | $40 |
| Premium Tune | $50 |
| Bindings Test | $20 |
| Base Repair | $25 |
| Mount Ski Bindings | $60 |
| Remount Ski Bindings | $55 |
| Mount Snowboard Bindings | $15 |
We Are Winter Sports Experts
Whether you're just learning the ropes of the slopes or have been enjoying the thrill for years, our Winter Sports Experts are here to help you find the right gear to fit your skill level and comfort. Many of our associates share the same passion for winter activities as you do. With their experience combined with regular training, our associates will help you navigate the selection tailored to where you're at.