Archery Shop at Des Moines SCHEELS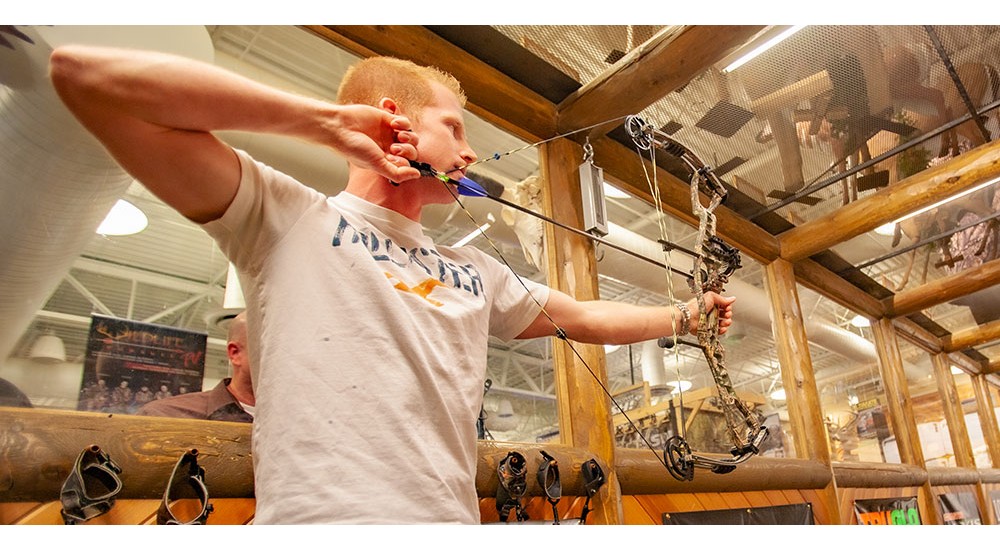 Des Moines SCHEELS
Hours:
Mon–Fri: 9:30 AM – 9:00 PM
Saturday: 9:30 AM – 9:00 PM
Sunday: 10:30 AM – 6:00 PM
Our Des Moines SCHEELS archery Experts are ready to help you find the perfect archery equipment for your hunting needs. Our archery shop features a wide variety of different archery equipment including bows, sights, arrows, archery cases, and more. Plus, our selection of archery gear features only the most reliable brands in the industry like Ravin Crossbows, Easton Archery, Feradyne, Mathews, and more. Whether you're new to archery or have been hunting for years, you'll find the right bow and archery accessories to meet your needs.
Bows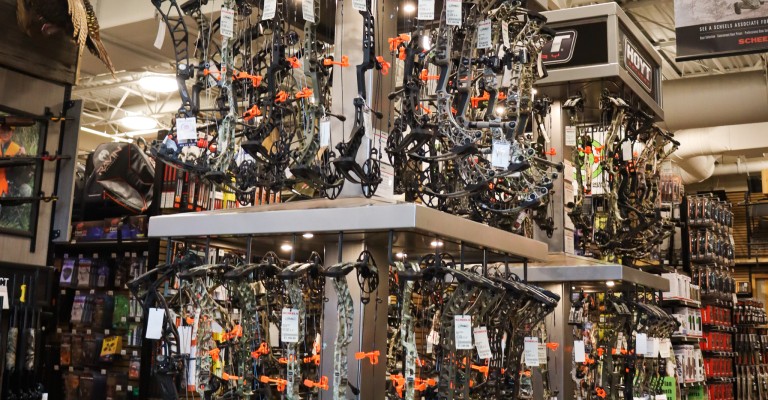 Grab yourself a new bow this hunting season from your Des Moines SCHEELS featuring top brands like Bear Archery Co, Hoyt, and Bowtech.
Hunting Clothing
Shop high-quality gear from leading brands and stock up on hunting clothing from SITKA, Prois, SCHEELS Outfitters, and more!
Archery Gear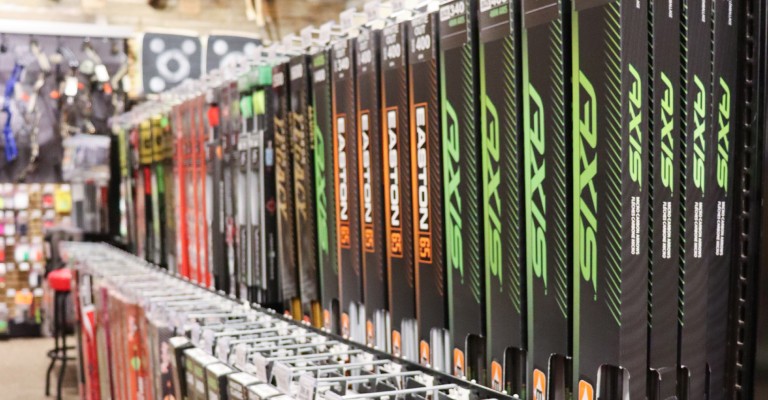 From bows, arrows, sights, and quivers, the Des Moines SCHEELS is your one-stop shop for all archery gear.
Archery Tech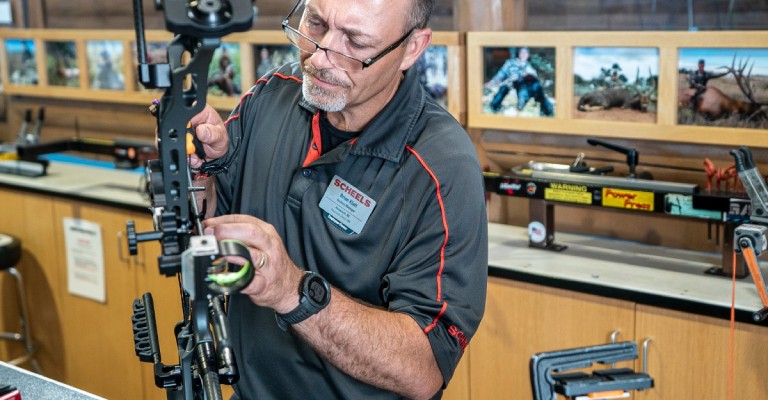 For those who enjoy archery hunting, our technicians are passionate about getting you fitted with the right archery bow. Whether you are new to archery or an expert, our bow technicians offer suggestions and bow tune-ups that are tailored to your needs.
We are your one-stop shop for all things archery. The Des Moines SCHEELS has two archery lanes so that you're able to try out your new archery gear before getting out in the field. You will leave the Des Moines SCHEELS store feeling confident in your archery gear. If you have questions about the archery shop and archery lanes, contact Des Moines SCHEELS store to speak with an expert.