Ginna's Café at Overland Park SCHEELS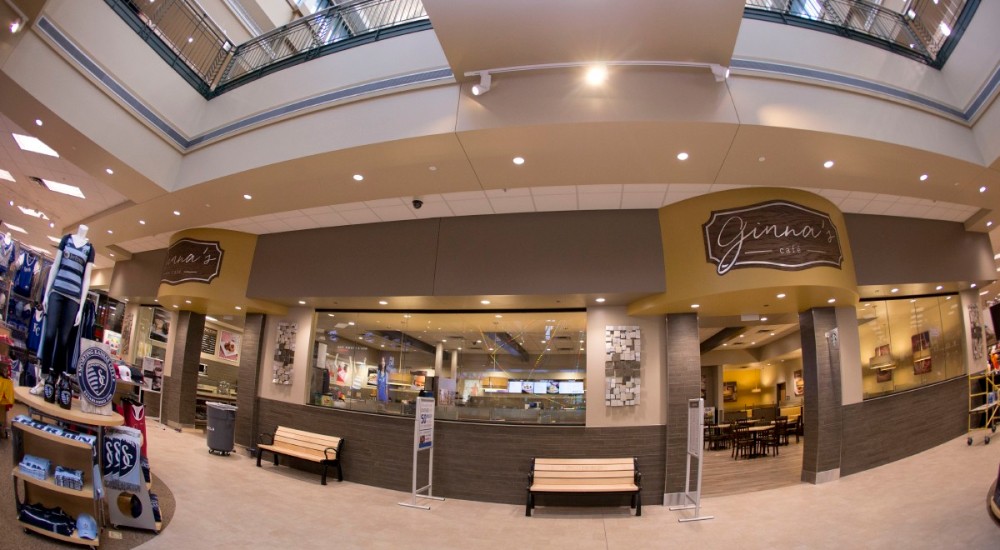 Overland Park SCHEELS
Hours:
Mon–Fri: 9:00 AM – 9:00 PM
Saturday: 9:00 AM – 9:00 PM
Sunday: 10:00 AM – 6:00 PM
Craving something sweet or do you need a caffeine fix? Stop into Ginnas Café & Coffee Shop at Overland Park SCHEELS for a delicious drink, food, or sweet treats! Whether you need a break from shopping or are looking for a place to meet family and friends for lunch, Ginna's Café is sure to have something on the menu for everyone to enjoy.
Coffee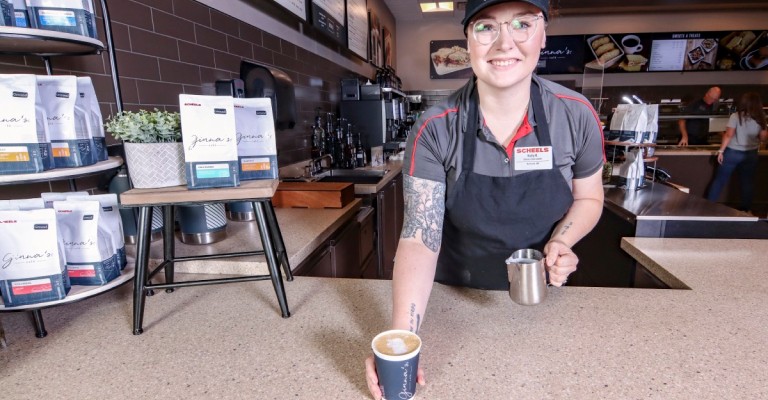 Our coffee shop serves Ginna's craft-roasted coffee blend, a SCHEELS exclusive roast. With three signature blends, Harvest, 1902 Blend, and Back Country Bold, you'll find a roast to match your taste buds.
Fudge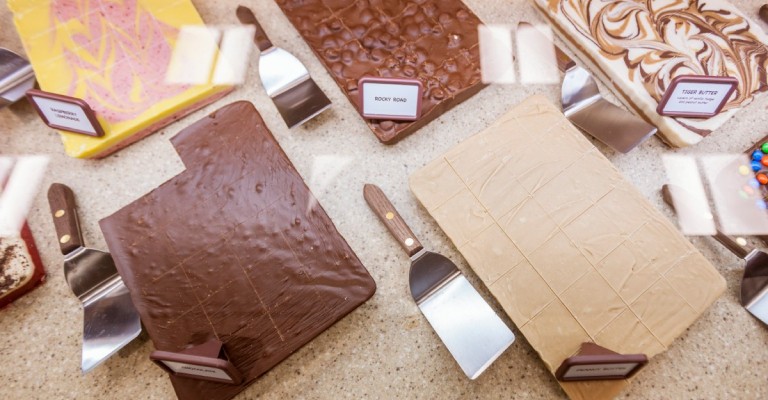 If you're looking for a tasty treat to pair with your coffee, try some of our homemade fudge available in a variety of flavors. Our homemade fudge is made fresh and will fill your shopping experience with amazing flavor.
Deli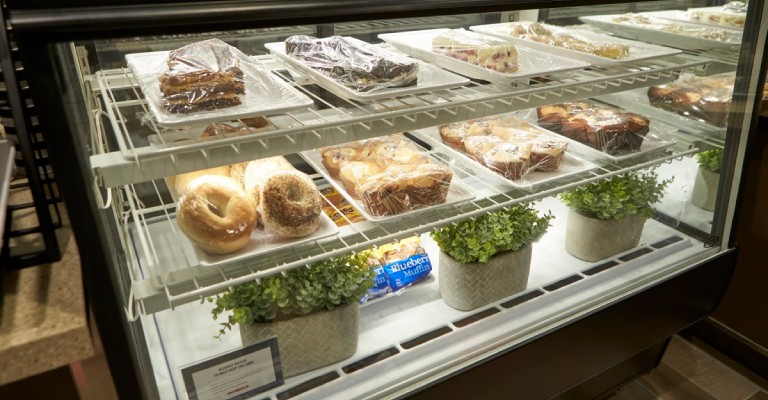 Ginna's Café features a large menu of soups, salads, sandwiches, and daily specials. Made with fresh ingredients, Ginna's Café offers meals that are healthy and delicious.
Treats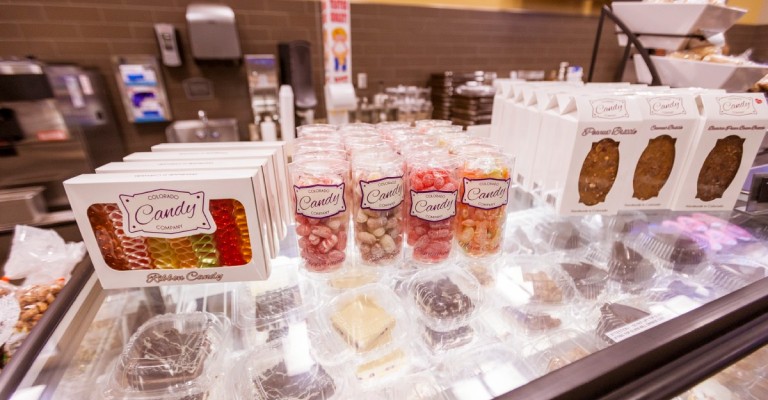 Browse from a variety of snacks and treats that will keep you fueled all day long. From desserts to grab-n-go snacks, grab your favorite treats at the Bismark SCHEELS Ginna's Café!
If you have any questions about our Ginna's Café or would like to learn a little bit more about our SCHEELS exclusive coffee, check out our Ginna's Café blog, or please contact your Overland Park SCHEELS for more information.