Our Best Thanksgiving Recipes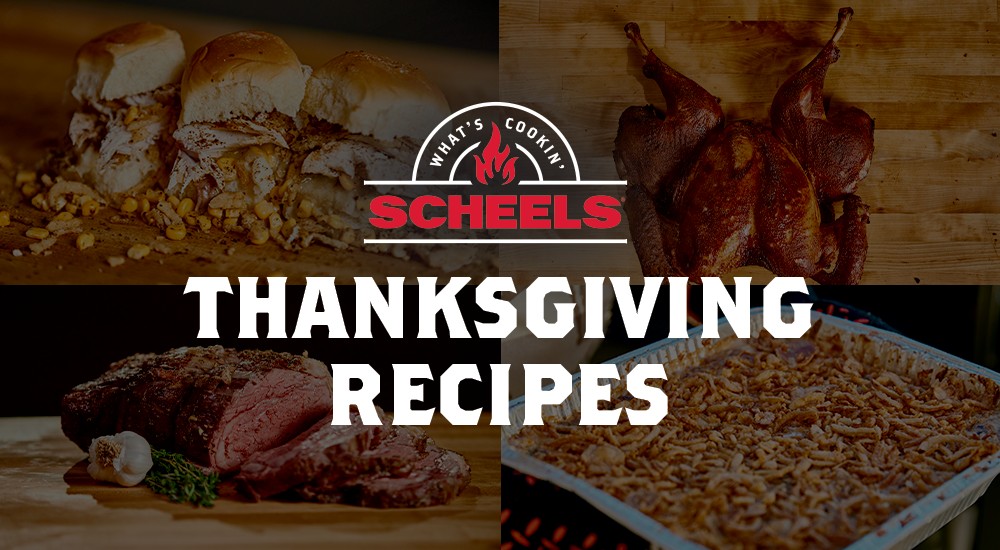 Are you on turkey duty this year? Plan the perfect Thanksgiving dinner with some of our best Thanksgiving recipes like savory green bean casserole, smoked or fried turkey, and even dessert on the smoker! Whether it's your first time hosting or you're a pro and looking for new inspiration, we found the perfect dishes for you to guarantee clean plates and full bellies this Thanksgiving. Any combination of these recipes will deliver a feast to remember, as well as provide a few tips to help you along the way.
Smoked versus fried turkey? Which is best for Thanksgiving dinner? Everyone knows what an excellent turkey tastes like, however, there's no reason that you have to repeat the same recipe or method of preparation every year. Try switching it up this year with a fried or smoked turkey instead of the classic roasted turkey. With so many options to cook your bird, how will you decide what to try first?
Mississippi Pot Roast Recipe
Take this classic crock pot recipe and infuse it with wood-fired flavor. Tender pot roast and veggies over mashed potatoes makes for the perfect holiday pot roast to feed the whole family.
Green Bean Casserole Recipe
Say goodbye to the same old boring casserole and say hello to Smoked Green Bean Casserole. A creamy mixture of green beans and pulled pork all smoked on the Traeger. Whether you call it a hotdish or a casserole, no one will argue that this dish is delicious.
Sweeten things up on your Traeger with a smoked cherry cobbler. Sweet cherry filling sprinkled with warm cobbler topping. Serve with vanilla ice cream and this dessert won't last long at your Thanksgiving table!
Strawberry Rhubarb Crisp Recipe
Mom's recipe for sweet treats on the grill never fails. Give this sweet, crumbly, old-fashioned strawberry rhubarb crisp recipe a try for a taste of summer this holiday season.
Ideas for Turkey Leftovers
Don't miss out on one of the best parts of Thanksgiving.. Thanksgiving meal leftovers! Give this recipe a try for the ultimate turkey leftovers sandwich! Don't be afraid to get a little messy with this recipe!
Thanksgiving has never tasted so good! Build your day after Thanksgiving feast with this delicious Turkey Pot Pie recipe, sure to not leave any leftovers.
We can't get enough of our turkey day leftovers! Try this mouthwatering, quick and easy recipe for a grilled turkey sandwich like you've never experienced before.
Fill up your plate with all the classics, enjoy quality time with friends and family, and don't forget to save room for dessert! No matter your turkey traditions, this year's meal will be truly unforgettable with this ultimate turkey day menu. Plus, don't forget to try out our Thanksgiving Leftovers Recipe and get the most out of your epic holiday feast.