We're Sorry!
Adult UnderWarmer Heated Compression Shirt is currently out of stock.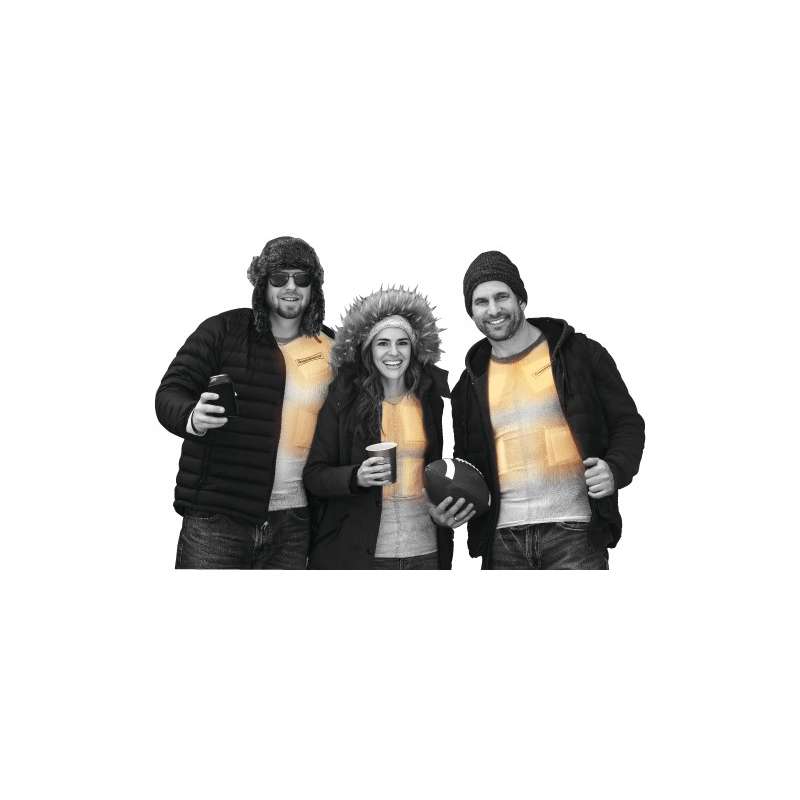 Adult UnderWarmer Heated Compression Shirt
This product is not currently available, but don't go just yet.
Shop Similar Products
Product Description
The UnderWarmer® is a single-use, compression fitted base-layer shirt. 8 HEAT PACKS are built-in and will activate within minutes of removing from its packaging. When ready to use, simply remove The UnderWarmer® from its packaging. Upon opening, heat activation begins and will take approximately 30 minutes to reach its maximum temperature of over 100f/38c.
Sizing:
Small Chest: 30 - 34 inches
Medium Chest: 35- 39 inches
Large Chest: 40 - 44 inches
X-Large Chest: 45 - 49 inches
Weight: 1 lb
Dimensions: 10.5" x 9.5" x 1.5"