We're Sorry!
Men's Tubbs Xplore Snowshoes Kit is currently out of stock.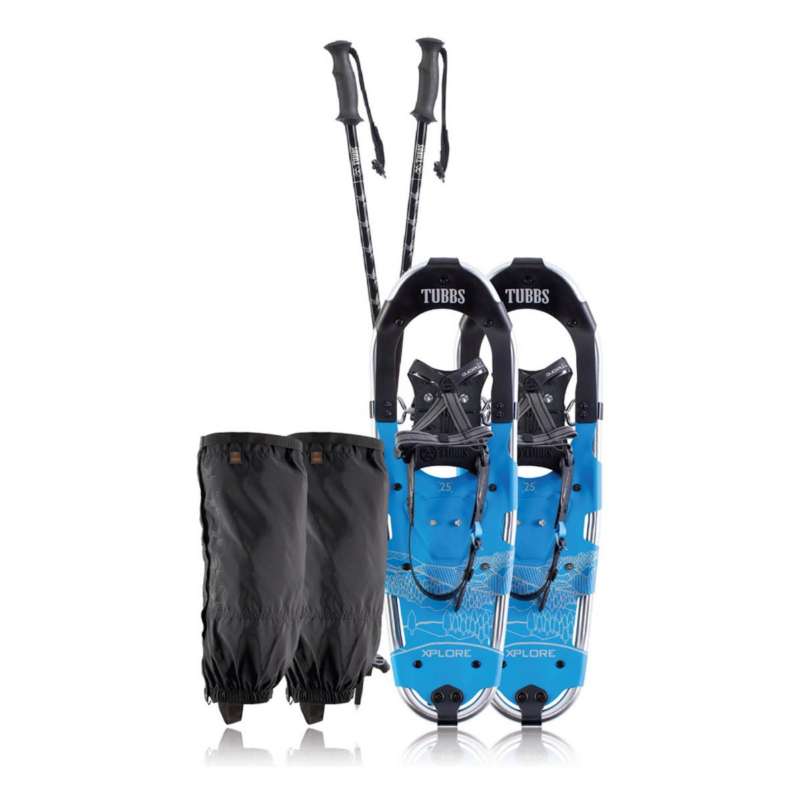 Men's Tubbs Xplore Snowshoes Kit
This product is not currently available, but don't go just yet.
Shop Similar Products
Product Description
The Tubbs Men's Xplore Snowshoe Kit is the ideal way to have a great first snowshoeing experience. This snowshoeing kit includes a pair of men's snowshoes, two-piece snowshoe poles, and snowshoe gaiters. Constructed with the Fit-Step frame, you'll enjoy reduced impact on hip, knee, and ankle joints to keep you feeling comfortable, while the QuickPullTM binding allows you to easily lock and unlock your feet from these snowshoes. To offer grip and traction, these men's snowshoes feature recreational heel and toe crampons. To offer more stability on steep, uneven, or icy terrain, this snowshoeing kit includes snowshoeing poles too. With the Tubbs Men's Xplore Snowshoe Kit, you'll be ready for your next winter adventure.

Snowshoe Features:
QuickPullTM binding
Men's snowshoeing package
Control WingsTM keep heels aligned
Pivoting toe stop for quick adjustments
Easy to cinch and unlock with one push
Rotating Toe Cord drops snowshoe tail to shed snow
Fit-StepTM frame reduces impact on hip, knee, and ankle joints
Recreational heel and toe crampon for front and rear braking teeth
Snowshoe Poles:
Powder baskets included
Steel flex tips for durability
Can be used as trekking poles in non-winter months
Specs:
Terrain: Flat, hiking
Deck Material: Nytex nylon
Frame Material: Aluminum
Dimensions: 25 in. or 30 in.
Weight (30 in. Pair): 75.5 oz.
Weight (25 in. Pair): 57.6 oz.
Weight Capacity (25 in.): 200 lbs.
Weight Capacity (30 in.): 250 lbs.
Includes:
Pair of snowshoe gaiters
Pair of Tubbs Xplore men's snowshoe
Pair of 2-part adjustable snowshoe poles