We're Sorry!
Original Perplexus is currently out of stock.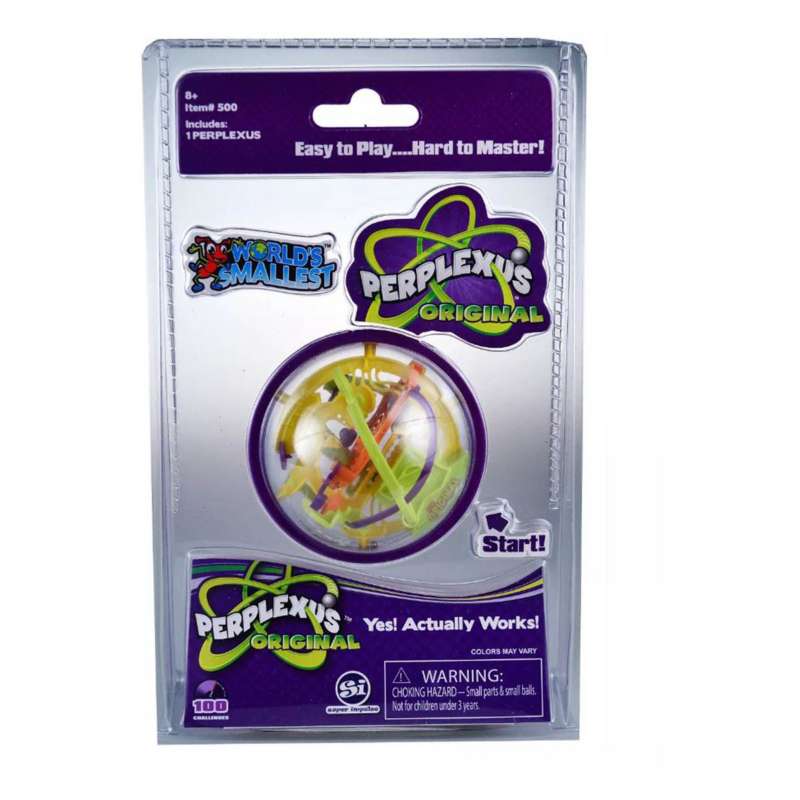 Original Perplexus
This product is not currently available, but don't go just yet.
Shop Similar Products
Product Description
Keep your brain sharp wherever you are with the World's Smallest Perplexus. This tiny perplexus puzzle gives you all the fun of the puzzle-maze toy, but comes in a small size that's easy to take on the go - just put it in your pocket or purse and you're set. This mini perplexus is fully functional so you can twist and turn to get the ball through the maze, and makes a great brain teaser puzzle for adults and kids alike.