We're Sorry!
Sitka Delta Deek GT Gloves is currently out of stock.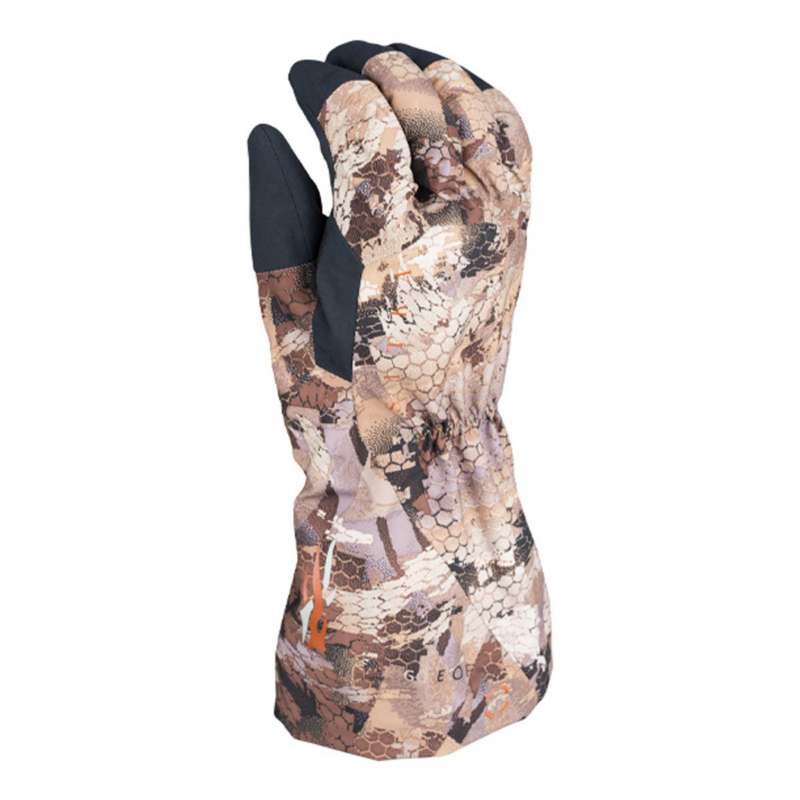 Sitka Delta Deek GT Gloves
This product is not currently available, but don't go just yet.
Shop Similar Products
Product Description
The Delta Deek GTX Glove brings our systematic layering approach to gloves. The 100% waterproof GORE-TEX taped outer shell barricades against the elements while the removable compression-resistant fleece liner insulates the digits, offering full protection for late-season ice-breaking decoy placement. Remove the liner for lighter duty blind sits with fleece protected hands and an enhanced gun grip to help you place the bead on the final approach.


| | |
| --- | --- |
| Warmth | 4/5 |
| Water Protection | 5/5 |
| Wind Protection | 5/5 |
| Dexterity | 2/5 |
| Durability | 4/5 |












Specs:
Style: 90273
Material: Shell Glove Main: Waterproof 3-Layer GORE-TEX shell, Polyester face, Nylon interior.
Insulation Technology: High-loft polyester fleece face bonded polyester interior.
Windproof Technology: GORE-TEX®
Waterproof Technology: Waterproof 3-Layer GORE-TEX Taped Shell Glove has a removable compression-resistant fleece liner.
Reinforced Palm: Waterproof 3-Layer GORE-TEX shell, 200-denier nylon face, polyester interior.
Camoflage Pattern:
GORE™ OPTIFADE™ Marsh:
Specialized systems and concealment built to handle the heat, cold, rain, snow, wind, cattails, cornstalks, muck and finicky flocks found in water and dry field marsh environments.
Environment: Marsh / Field
Scenario: Dry Field, Wetlands
Climate: Cold/Extreme Cold
GORE™ OPTIFADE™ Timber:
Advanced concealment, specialized features and reliable durability constructed for the world of backwater waterfowl hunting.
Environment: Timber
Scenario: Open Water, Backwaters
Climate: Cold/Extreme Cold
XL gloves normally are my size but I went down to a Large for these as I find Sitka's gloves fit a bit larger than most. None less, with the liners having the capability to be added or subtracted... this piece is AWESOME...you won't be sorry!
February 16, 2021
Originally posted at
Absolute life, I mean hand and finger saver! My fingers get cold, fast. Too many years of fly fishing winter Steelhead. When the temps drop, these gloves come out. However, I do not use them for hunting/shooting. Where they shine for me is on the early morning kayak paddles to my spots. Water from the paddle stays off my hands. Then, once I get there, I wear these for setting up my decoys in cold, early mornings. Then, I use them again for pulling the decoys at the end of the hunt. These are an absolute must for any waterfowl hunter who hunts in cold weather!
October 25, 2020
Originally posted at