Colorado Springs Attractions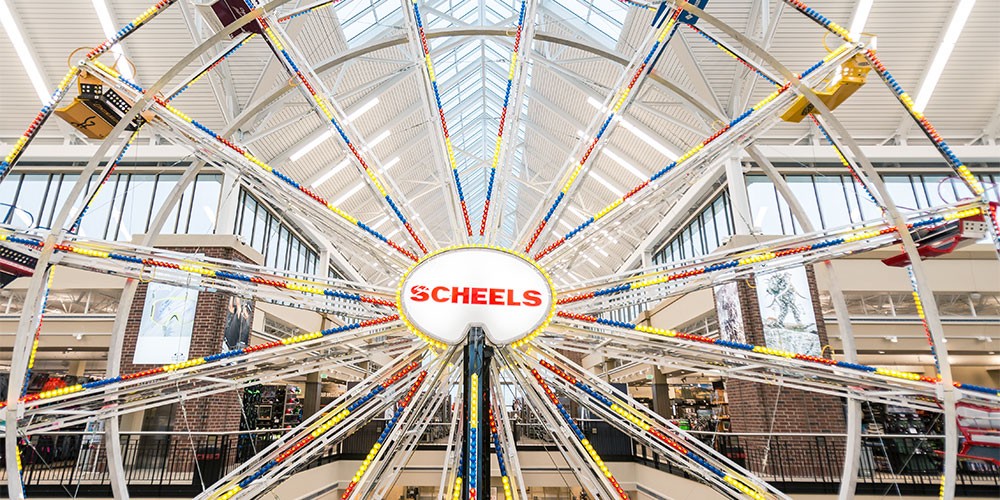 Looking for things to do in Colorado Springs? Make sure to check out our attractions at the Colorado Springs SCHEELS! We have something for everyone from a 65-foot Ferris wheel and 16,000-gallon aquarium to interactive games and a delicious candy shop. The Colorado Springs SCHEELS also has a number of kid-friendly things to do including a large play area to keep the little ones busy while you shop.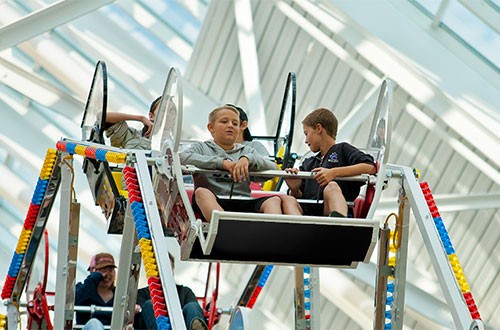 Upon entering the Colorado Springs SCHEELS, you won't be able to miss the 65-foot Ferris wheel in the center of the store. With 16 cars, the Ferris wheel has plenty of room for riders and is only $1.00 for a 10-minute ride. During the ride, you'll get a bird's-eye view of everything the Colorado Springs SCHEELS has to offer! Please note, Ferris wheel riders must be 48-inches tall to ride alone and 36-inches tall to ride with an adult.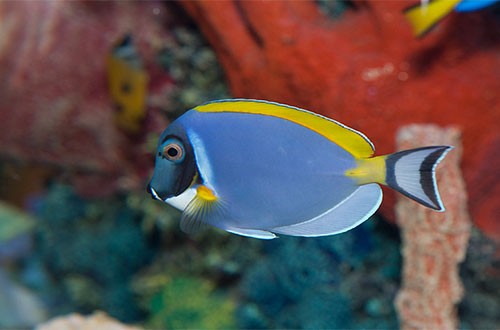 A 16,000-gallon saltwater aquarium is a delightful attraction everyone can enjoy. The Colorado Springs SCHEELS aquarium is filled with colorful fish and maintained by full-time scuba divers who feed them and make sure their living space is clean. Don't forget to check out this beautiful aquarium when you come visit!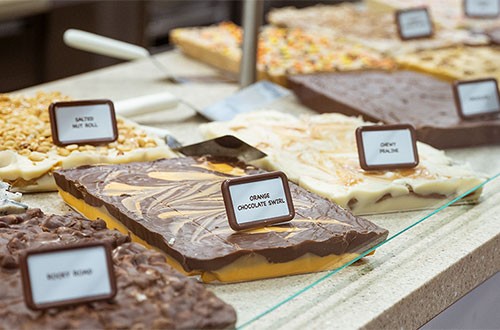 Get an afternoon pick-me-up or a delicious meal at Ginna's Cafe! This cafe and coffee shop serves gourmet sandwiches and soups as well as SCHEELS exclusive coffee. Ginna's Cafe also has a daily lunch special that can be enjoyed if you're looking to try something new! Top off your meal or coffee drink with a slice of homemade fudge available in 24 different flavors!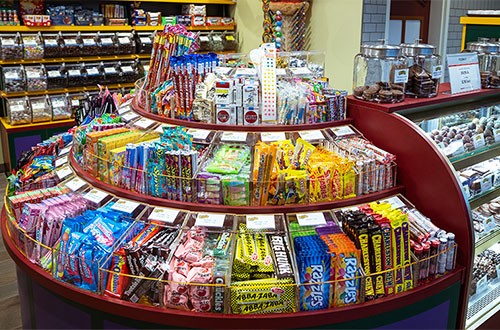 If you have a sweet tooth, don't pass up Fuzziwig's Candy Shop. This candy shop has a wide variety of handmade candy for everyone to enjoy. You can choose from over 100 different options including hand-dipped chocolates, old-fashioned candies, or even gourmet caramel apples! Our associates are directly involved in the candy-making process, so you can trust the candy from Fuzziwig's Candy Shop to be an extra special treat!
Interactive Games & Photo Ops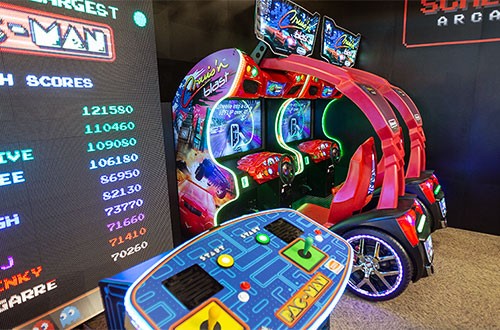 Take a break from shopping with our interactive games and photo ops at the Colorado Springs SCHEELS. You can test your aim in games like Big Buck Hunter, play some classic arcade games, or enjoy some friendly competition in a game of rollerball. After the fun, stop by our bear photo op or Jeep photo op for a lasting memory of your trip to SCHEELS.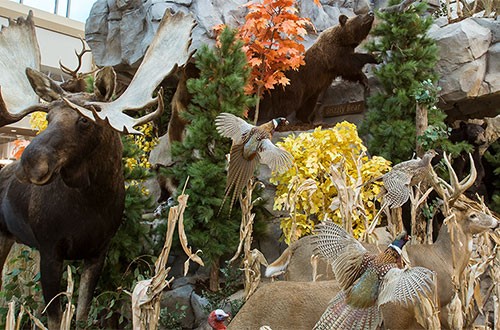 The Colorado Springs SCHEELS Wildlife Mountain is truly a sight to see. This attraction is 35 feet tall and weighs in at 20,000 pounds. On top of the wildlife mountain, you will find over 200 taxidermy-preserved animals such as big game, small game, and all the North American birds.
To learn more about our store attractions, contact Colorado Springs SCHEELS to speak with an associate.