Golf Shop at Johnstown SCHEELS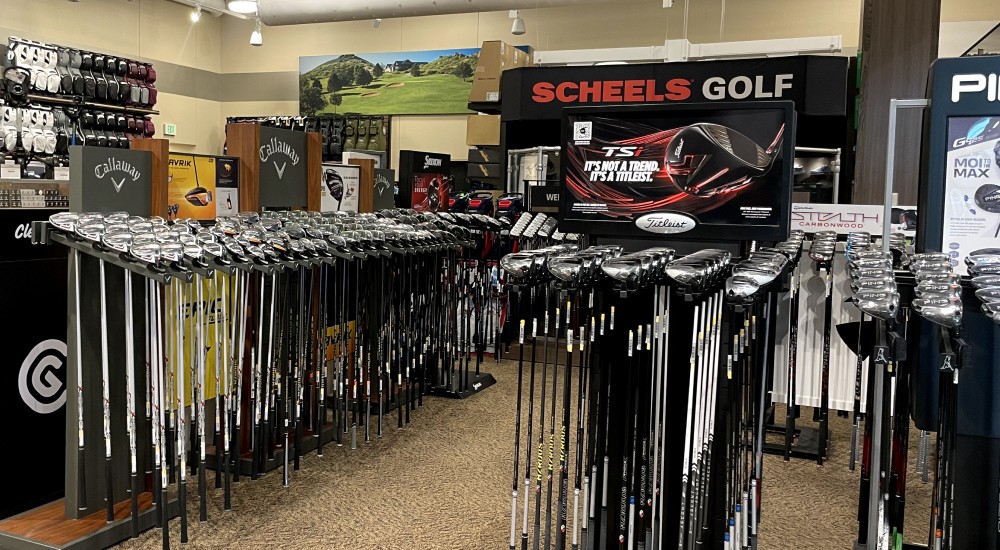 Johnstown SCHEELS
Hours:
Mon–Fri: 9:30 AM – 9:00 PM
Saturday: 9:00 AM – 9:00 PM
Sunday: 10:00 AM – 6:00 PM
If you want the best gear for the course, look no further than the Johnstown SCHEELS Golf Shop. Our wide selection of golf gear includes golf clubs, clothing and hats, technology, and more golf essentials from leading industry brands like Titleist, Callaway, and TaylorMade. Within our golf shop, there's a golf simulator for swing analysis and custom club fittings.
Golf Clubs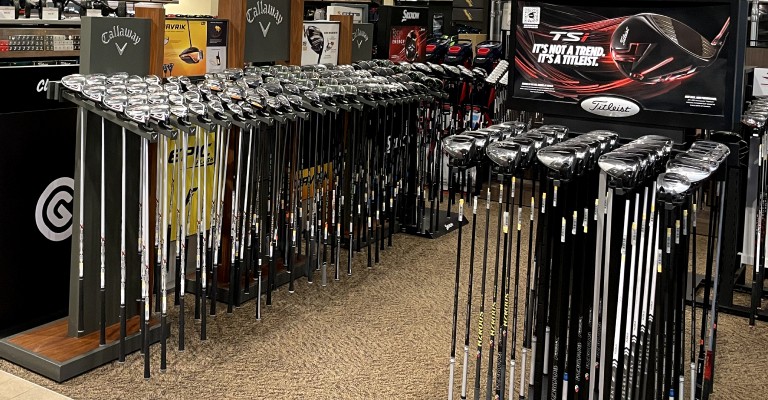 Whether you're looking for a complete golf club set or want to upgrade a single club this year, find the perfect option with our wide variety of golf clubs from industry-leading brands like Callaway, TaylorMade, Titleist, and more.
Golf Clothing & Shoes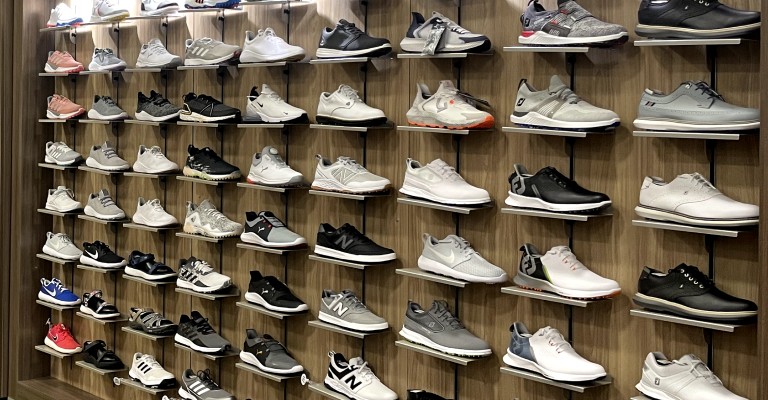 Find functional style for the course with our selection of golf clothing and shoes from premium brands like TravisMathew, FootJoy, and more.
Golf Bags & Carts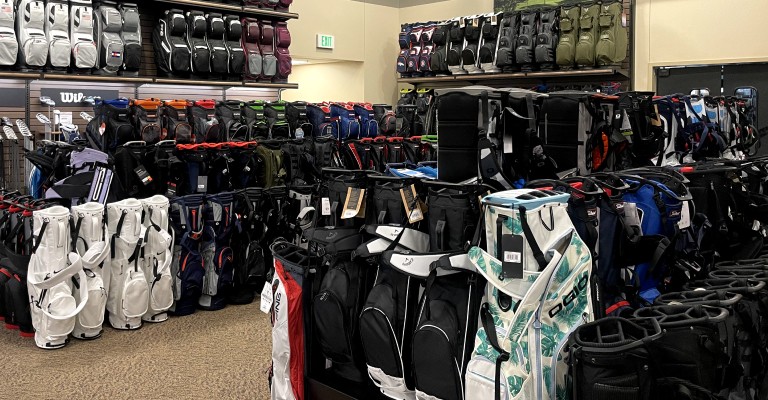 Loaded with convenient pockets and comfortable straps, find the perfect upgrade today!
Golf Accessories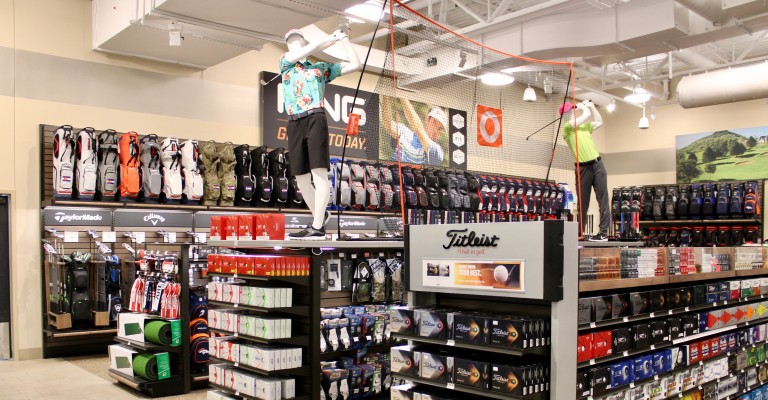 From golf balls, tees, and gloves to golf rangefinders and training aids, our golf shop is loaded with all the accessories you need for on and off the course.
Our golf shop associates share the same passion as you. With their personal golfing experiences and training, we're here to help you find just what you need for the season ahead. For those looking to improve their overall performance, Johnstown SCHEELS offers custom golf club fittings too. By learning more about your current game and using our golf simulator to gather important data, our Golf Experts are able to provide you with custom-fitted golf clubs to enhance your golf experience.
Our golf selection changes throughout the season and year. For additional questions about the current selection, contact an associate at Johnstown SCHEELS today!