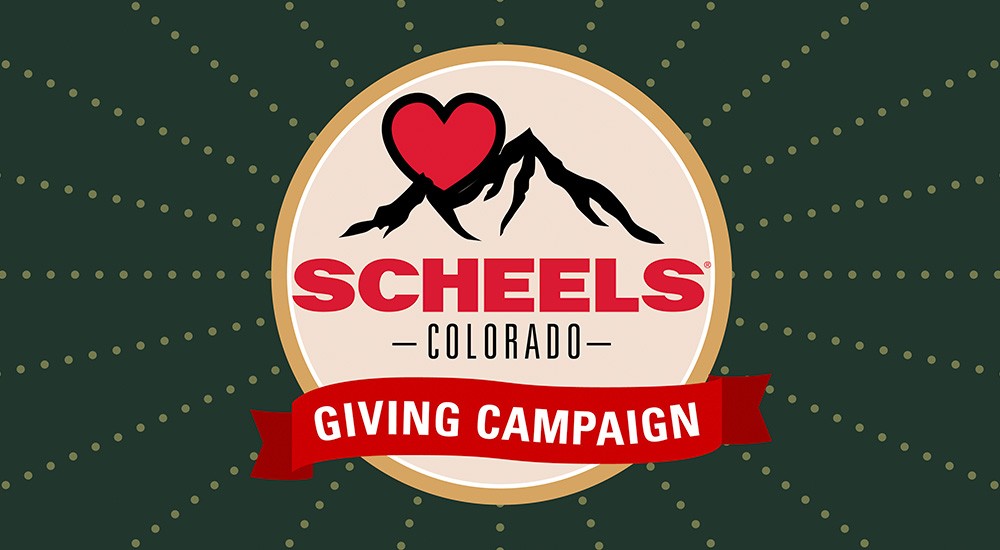 Partnering with Local Organizations
Our Johnstown SCHEELS team works with and supports over 500 non-profit organizations throughout the year. This includes partnerships with local athletic programs that span from preschool to college age groups as well as supporting local youth education programs. We partner with local human service groups for various special event sponsorships as well as environmental and wildlife partners to encourage outdoor adventures.
If you're inquiring about a donation or sponsorship, please contact communitycolorado@scheels.com for more information.
2020 Johnstown Giving Campaign
Thank you to everyone that submitted a nomination through our SCHEELS Giving Campaign over the past few weeks! We received nominations for many Northern Colorado organizations that are doing wonderful work within our community! We are grateful to be a part of such a supportive community and look forward to continuing to build relationships with the many organizations that were nominated!
Our 2020 Giving Campaign Winners
The $5,000 donation winners are: