Things to Do at Meridian-Boise SCHEELS
Pairing a wide selection of premium products with world-class service will make your shopping experience great, but the added store attractions throughout will make your trip to Meridian-Boise SCHEELS memorable. When the store opens Spring of 2024, you'll be able to enjoy a wide variety of different family-friendly activities and tasty treats to try.
Don't wait until the opening of Meridian SCHEELS to get a taste of the SCHEELS experience. On SCHEELS.com, you're able to browse our premium brands, learn from our experts, or listen to our SCHEELS Outdoors Podcast.
One sight you won't miss when walking into Meridian SCHEELS is our 65-foot Ferris wheel. You and your family can rest your feet and enjoy a bird's eye view of the 85 different specialty shops within the store. For your safety, Ferris wheel riders will need to be 48-inches tall to ride alone or 36-inches when riding with an adult. Each Ferris wheel ride will cost $1 per person.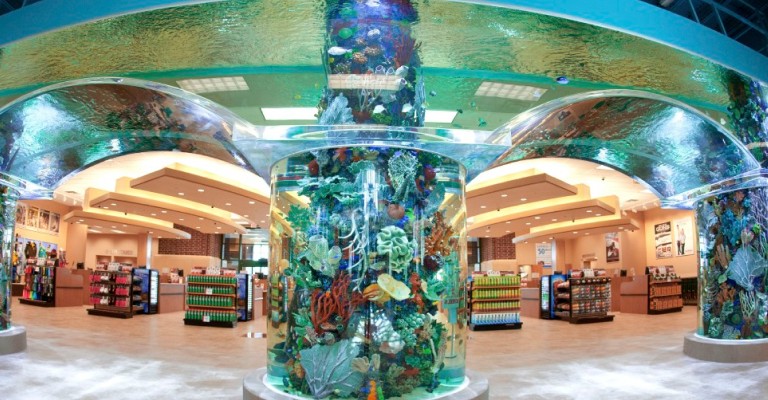 You'll enjoy the bright, colorful display of the 16,000-gallon saltwater aquarium located at the front of the store. With a variety of different species, you and your family will love watching over 600 fish swim through the coral reefs. You might even see our scuba diving team feeding and caring for the fish.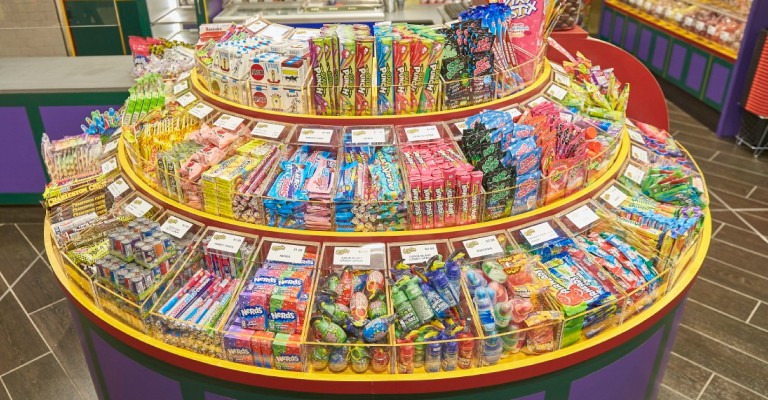 To satisfy your sweet tooth, Meridian SCHEELS will feature a Fuzziwig's Candy Factory. The bright colors will attract your attention, but the variety of sweet, savory, and sour candies will keep you coming back for more. From the newest candy trends to the classics, everyone will be sure to find a favorite to enjoy!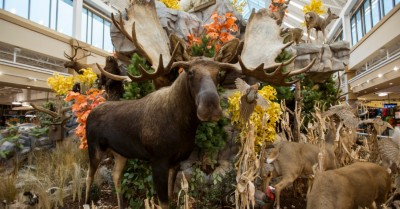 Filled with different animals and birds, customers of all ages will enjoy looking at our wildlife mountain. Simply spend time looking, play eye spy with your child, or grab your smartphone to learn fun facts about the unique animals.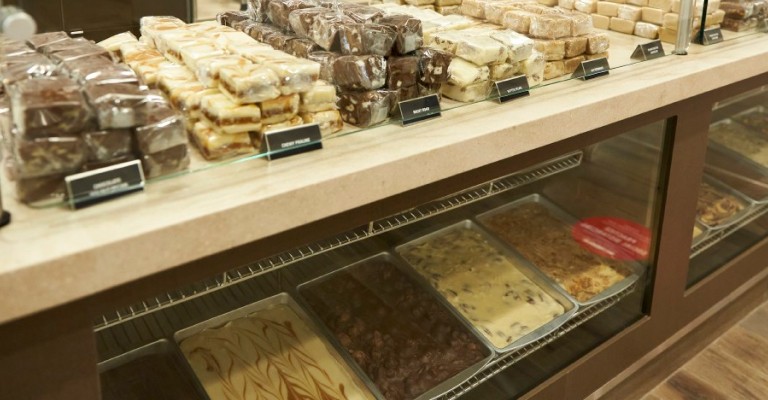 All these fun attractions and great shopping will be sure to work up an appetite. You'll be able to enjoy a tasty lunch or morning coffee at our Ginna's Café. With delicious sandwiches, grommet soups, and specialty drinks, you will enjoy resting your feet and filling up on fresh, quality food.