Des Moines Service Shop & Archery Lanes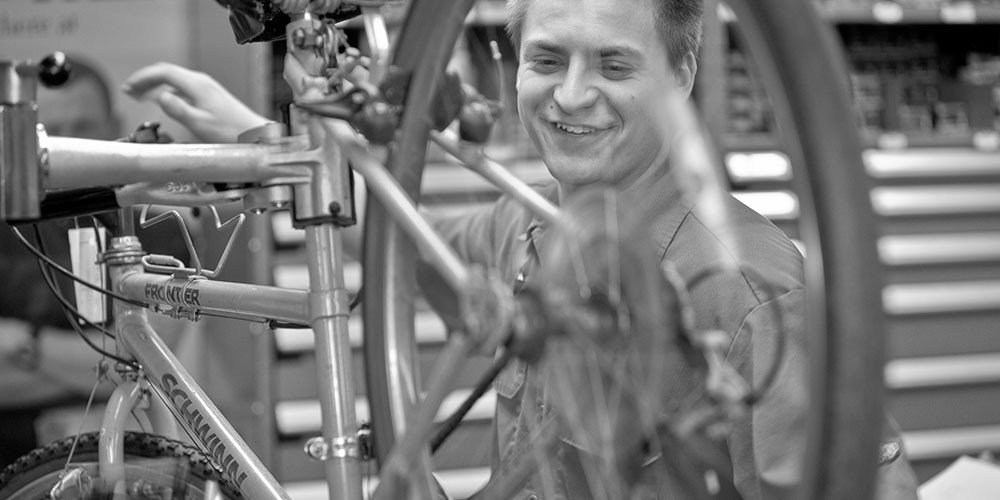 No matter your outdoor passion, Des Moines SCHEELS offers services and repairs to keep your equipment in working condition. Whether you enjoy cycling on the trails, skiing down the hill, or hitting your target, we are here to help keep you enjoying the outdoors with top-quality equipment.
Bike Services & Repairs
When enjoying a cycling race or commuting to work, you want to make sure your bike is operating smoothly. Our Barnett-Certified technicians offer estimates, standard or comprehensive tune-ups, and bike assembly. They are here to install tube, tires, bike racks, and more too.
Ski & Snowboard Services & Repairs
For the cold weather months, you'll want to dig out your alpine skis, cross country skis, or snowboard for some fun. If you notice your winter equipment is in need of some care, our SCHEELS technicians offer tune-ups and waxing. They will also adjust, mount, and remount your bindings too. If figure skating or hockey is your winter activity, you can bring your skates in for sharpening.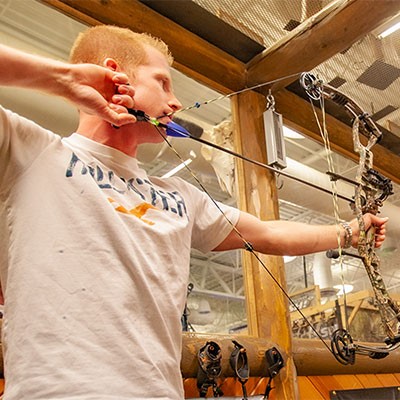 Archery Lanes & Technicians
For those who enjoy archery hunting, our technicians are passionate about getting you fitted with the right archery bow. Whether you are new to archery or an expert, our bow technicians offer suggestions and and bow tune-ups tailored to your needs. With our two archery lanes, you'll even be able to try out your new bow before hitting the field. You will leave the Des Moines SCHEELS store feeling confident in your archery gear.
If you have questions regarding any other services, repairs, or pricing, please contact the Des Moines SCHEELS store to speak with an expert.