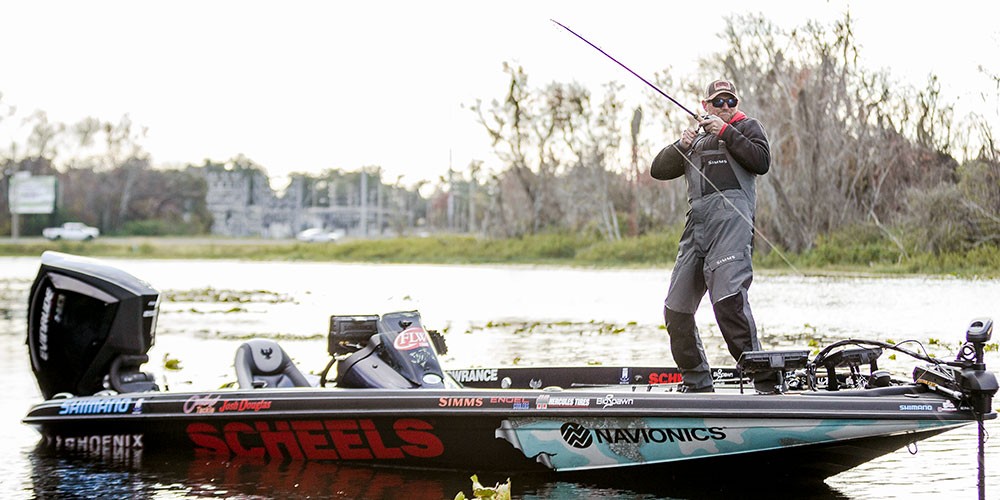 Fishing is a major hobby among many people in the Iowa City area. Whether you enjoy spending a day with the family at Lake MacBride or fishing on the Cedar River, we have the fishing equipment and gear that will make your open water fishing or ice fishing a successful experience.
Top Fishing Brands
Iowa City SCHEELS fishing experts know that having a reliable rod and reel the next time you fish from the dock or boat is important. With trusted fishing brands like Berkley, Pure Fishing, Rapala, and more, your basic fishing gear is durable and reliable. For those anglers who enjoy scoping out the area with fishing electronics, Iowa City SCHEELS carries a variety of fish finders from brands like Humminbird, Vexilar, and more. When you need help purchasing a new piece of fishing equipment, our friendly SCHEELS fishing experts are knowledgeable and willing to help guide you in finding the right fishing product for your needs.
Minn Kota Technicians
For open water fishing, make sure your trolling motor is in peak shape. Bring your Minn Kota motor into the Iowa City SCHEELS for tune-ups and repairs. Our highly-skilled technicians receive extensive training for repairs on Minn Kota motors. For keeping your Minn Kota motor working like new, bring it into Iowa City SCHEELS.
Contact Iowa City SCHEELS for any questions related to our fishing shop and Minn Kota services.