Iowa City Trek Bike Shop & Services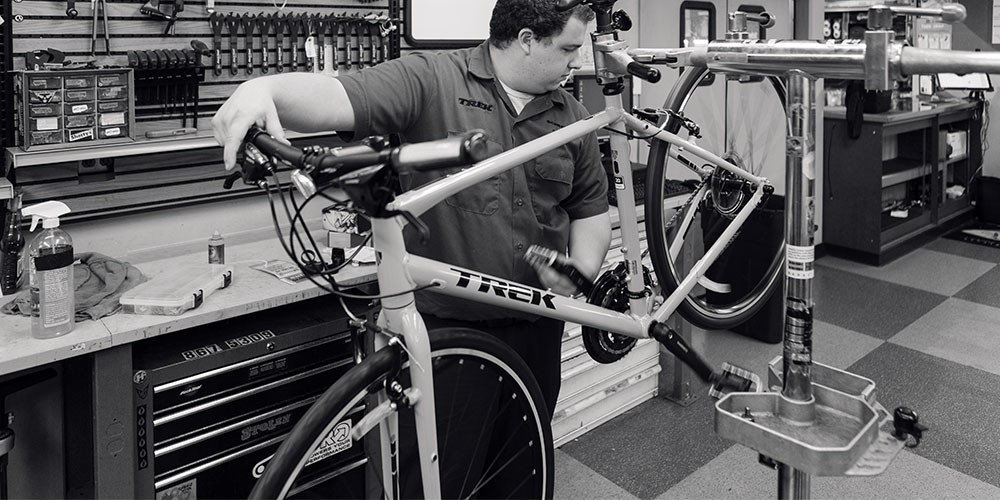 Looking for a new bike to ride this spring and into summer? Stop at Iowa City SCHEELS to check out our large selection of bikes including the top cycling brand, Trek. Whether you are looking for a road bike for commuting to work or a fat tire bike for staying active during the winter months, our SCHEELS bike experts will help you find the right type and size of bike for you.
Perhaps you are looking for a quality bike to make it through RAGBRAI, Register's Annual Great Bike Ride Across Iowa. The Iowa City SCHEELS is the official sporting goods sponsor of this event, and our bike experts are ready to help you find the bike of your dreams, whether it be a Trek bike or a different bike from top brands.
Not only will you find a large selection of bikes at the Iowa City SCHEELS store, you can also pick up some cycling gear too. Anything from quality helmets for men, women, and kids to clip-in cycling shoes and cycling clothing for those invested in their cycling performance.
Aside from getting new gear for your biking adventures, you can also bring your bike into our SCHEELS bike service and repair shop for a comprehensive tune-up, tube and tire replacement, and more. Our certified Barnett technicians are here to offer high-quality repairs to keep your bike working in top performance.
If you have questions about bike selection or bike services and repairs, contact the Iowa City SCHEELS biking experts.