Eden Prairie Attractions & Entertainment
Looking for fun things to do in the Twin Cities area? Check out Eden Prairie SCHEELS for a one-stop shopping and entertainment experience. With a wide variety of attractions and activities, like our Ferris Wheel and Fuzziwig's candy store, the whole family will find something they love at Eden Prairie SCHEELS.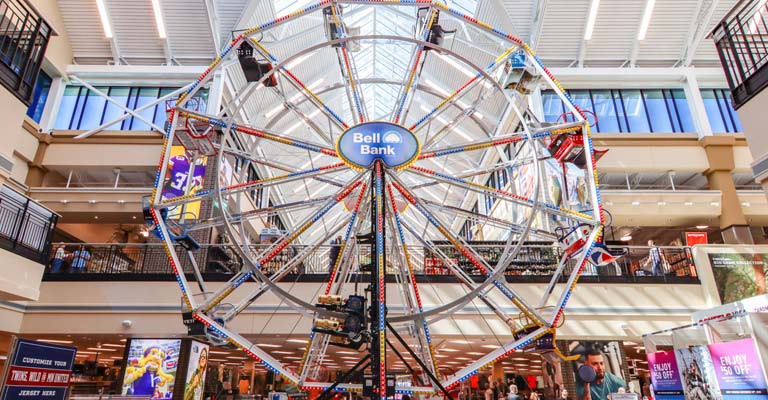 Fun for the whole family, the 45-foot indoor Ferris wheel at Eden Prairie SCHEELS is sure to be a hit. Enjoy a ride, and get to see the whole store from above for just $1 per person. To ensure safety, riders must be 48-inches tall to ride the Ferris wheel alone or 36-inches tall to ride with an adult. For even more convenience, you can now purchase digital tokens on SCHEELS.com!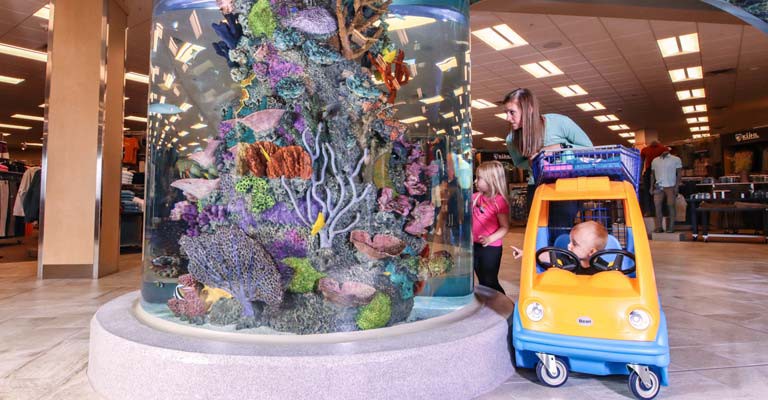 Bring the kids, and come check out the 16,000-gallon saltwater aquarium at Eden Prairie SCHEELS. With over 700 saltwater fish, coral, and vegetation, the whole family can discover new saltwater species right here in Minnesota. As an added bonus, you can stop by each week to watch our scuba divers clean the tank and feed the fish. Kids and adults alike will love the aquarium at Eden Prairie SCHEELS.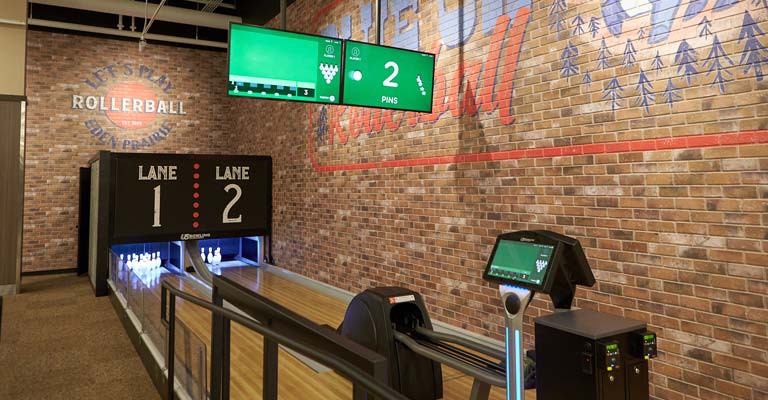 Need a break from shopping? Play a few rounds on the Rollerball lanes at Eden Prairie SCHEELS. Much like bowling on a small scale, Rollerball is fun for everyone and can be played solo or with friends. Located right in-store, you are sure to stay entertained while the rest of your group shops.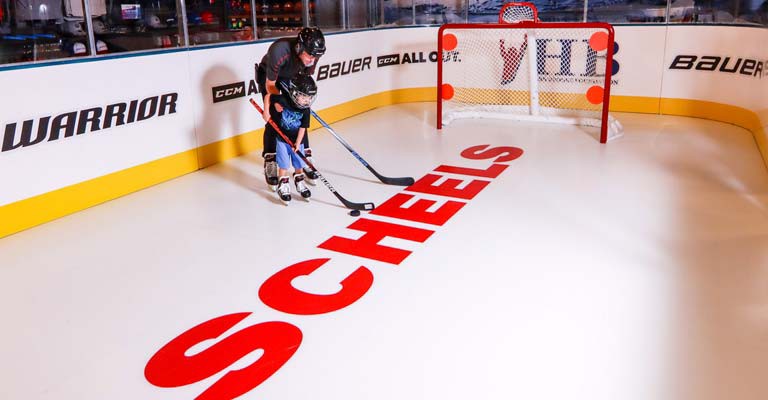 Eden Prairie SCHEELS will be your hockey gear headquarters with an indoor synthetic ice rink that takes your hockey shopping to the next level. Our synthetic ice rink gives you the unique opportunity to try out your hockey gear before you buy. With this special offering, you can test and find the right gear for you every time.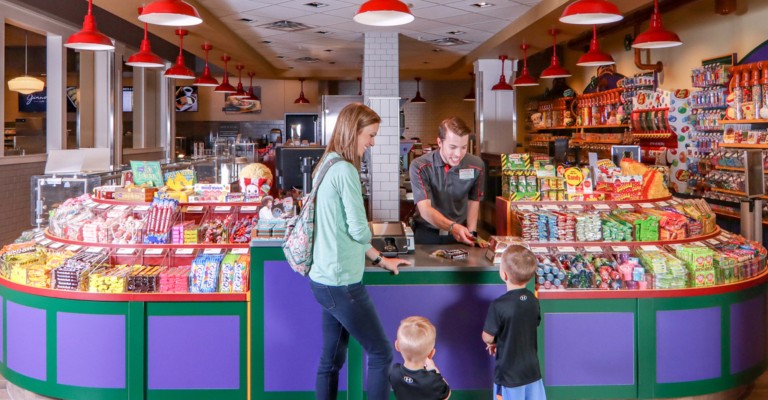 Treat your sweet tooth with our large selection of candy from our in-store candy shop, Fuzziwig's Candy Factory. From classic favorites to nostalgic offerings, everyone will find candy they love. Have a candy-lover in your life? Show that you're thinking of them by picking up the perfect gift of sweets from our candy shop.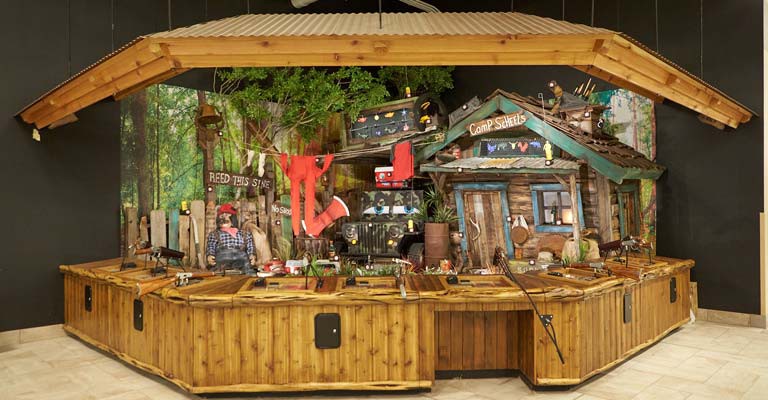 Show off your marksmanship, or challenge a friend at our shooting gallery. A fun game for hunters, shooters, or anyone with a competitive spirit, try your hand at hitting targets near and far. This classic game is fun competition for all.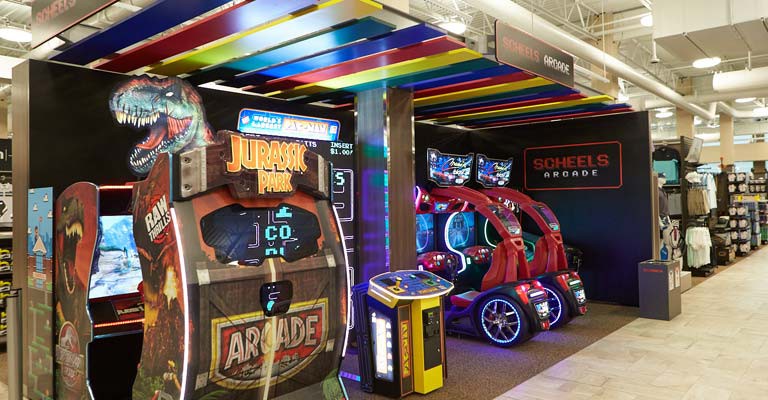 Whether you're a kid or a kid-at-heart, you'll have a blast in the Eden Prairie SCHEELS arcade. From classic arcade games like Pacman to thrill-inducing motorcycle race simulators, our game selection is sure to bring the fun to family members of all ages.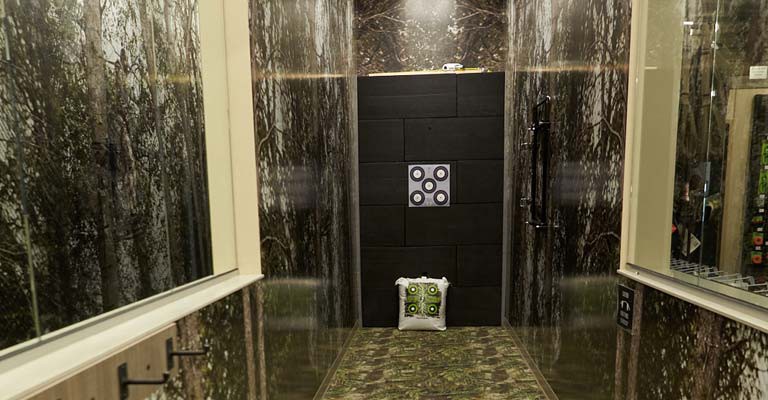 Whether you already own or bow and need new accessories, or you're in the market for a new archery set-up, the archery lanes at Eden Prairie SCHEELS are the perfect way to find the right archery gear for you. This unique experience in our archery shop lets you try our products before you buy so you can find the right bow, arrows, and accessories for your frame, strength, and preferences. Our SCHEELS archery experts are happy to help you find the perfect archery set-up for you.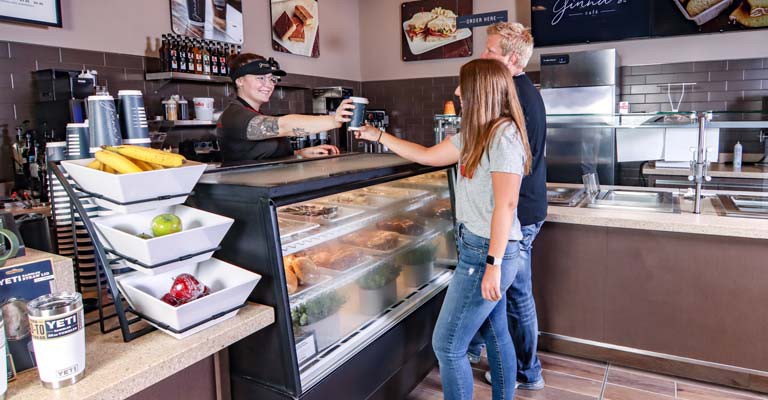 Refuel after a long day of shopping at our in-store coffee shop and restaurant, Ginna's Cafe. Grab a bite to eat, a specialty coffee drink, or a cup of Ginna's craft roast coffee exclusive to SCHEELS. For dessert, choose your favorite flavor of our famous homemade fudge, or bring some fudge home to treat your family and friends.
If you have questions about our Eden Prairie SCHEELS Attractions & Entertainment, contact one of our experts at Eden Prairie SCHEELS for more information. If you want to prepare for an upcoming trip to Eden Prairie SCHEELS, pick up a gift card today for yourself or someone else today! Plus, you can shop SCHEELS.com 24/7 and have your favorite products delivered right to your door or ready for pickup at your local store.