Eden Prairie Fishing Shop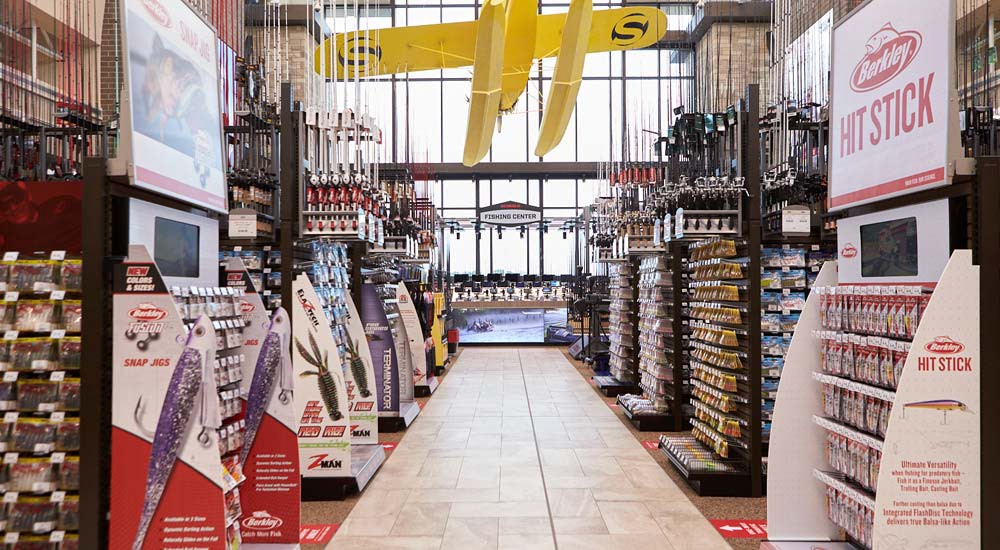 The fishing shop at Eden Prairie SCHEELS has everything you need to make the most of your fishing season. Whether you're a beginner or an expert, our wide selection of fishing gear has something for everyone from leading industry brands like Shimano, Abu Garcia, 13 Fishing, Fenwick, Favorite Fishing, and many more.
Having a high-quality fishing rod and reel combo can make or break your fishing experience. That's why Eden Prairie SCHEELS offers rods, reels, and combos from leading brands in the fishing industry. You can shop fishing rods from trusted brands like Favorite Fishing, Fenwick, St. Croix, and more. Our fishing rods come in a variety of rod powers and lengths so you can target any species. We carry popular rods in the latest styles and colors like Favorite rods and 13 Fishing rods. To go with your new rod or a rod you already own, you can shop a variety of reels from brands like Abu Garcia, Pflueger, and Shimano. Whether you're looking for a baitcaster reel, spincast reel, fly fishing reel, or spinning reel, you'll find tons of high-quality options at the Eden Prairie SCHEELS fishing shop. If you're looking for a fishing rod and reel combo that's ready to take out right away, we carry a wide selection of rod and reel combos from 13 Fishing, Scheels Outfitters, and more of your favorite brands. Don't worry if you don't know which rod is best for your target species and location — the fishing experts at the new Eden Prairie SCHEELS Fishing Shop will help you find the perfect set-up.
Fishing Bait, Tackle, Clothing, and Accessories
The Eden Prairie SCHEELS Fishing Shop will be your fishing headquarters with everything you need in one place. We know having the right fishing gear doesn't end with rods and reels. That's why our fishing shop carries a wide selection of fishing tackle, accessories, and bait so you can stock up on all the fishing gear you need. Whether you need a new tackle box or storage solutions for your rod collection, you'll find the fishing accessories you need. The Eden Prairie SCHEELS fishing shop will carry tackle for any size or species you want to target. There are even live bait options in the bait shop like minnows, wax worms, nightcrawlers, and more.
Don't forget to outfit yourself in fishing clothing to protect yourself from the sun, wind, cold, or rain. Eden Prairie SCHEELS carries a large selection of fishing clothing from brands like Huk, Scheels Outfitters, Simms, and more. For warm days on the lake, you can find hats, caps, fishing shirts, and shorts, and for cooler days, you can stay protected in rain gear and fishing jackets. Gear the whole family up with our selection of fishing clothing for men, women, and kids so they're prepared for any weather.

If you have questions about our Eden Prairie SCHEELS Fishing Shop, contact one of our experts at Eden Prairie for more information.