Sioux Falls SCHEELS Giving Campaign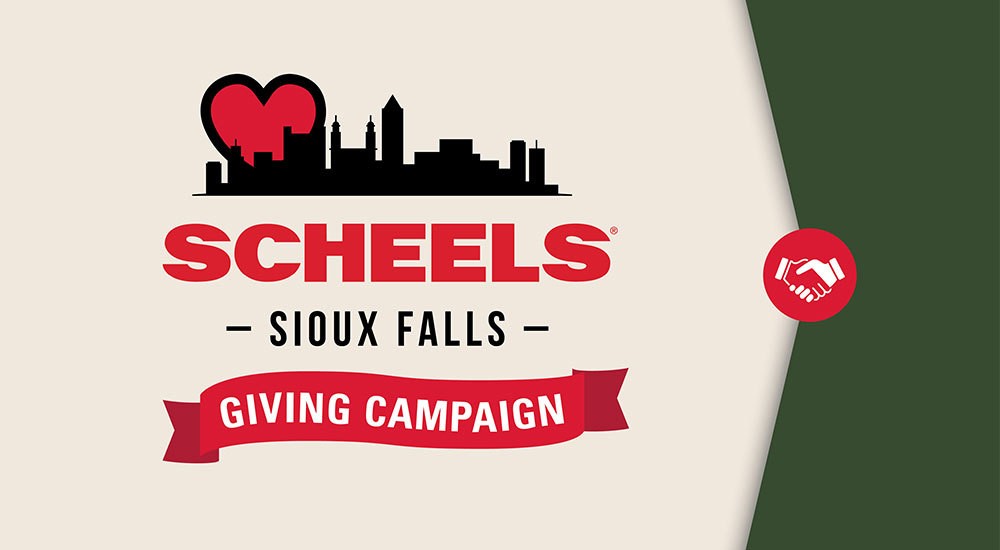 Sioux Falls SCHEELS will be donated $40,000 to local non-profit organizations voted on by you! We asked for your help providing nominations for the organizations you would like to see receive a cash donation.
12 non-profits total
All 12 non-profits will be receive $3,250
The top non-profit will also receive $1,000 to bless another non-profit of their choice.
Who doesn't love to pay it forward?!
Partnering with Local Organizations
The Sioux Falls SCHEELS store partners with non-profit organizations throughout the year to actively show support through financial sponsorship, volunteering, and special event sponsorships. These partnerships include local athletic programs for all ages, youth education programs, military groups, and human service groups. We also support environmental and wildlife partners to encourage outdoor activities in our local communities.
If you're inquiring about a donation or sponsorship, please contact your local Sioux Falls SCHEELS for more information.