Golf Shop at Sioux Falls SCHEELS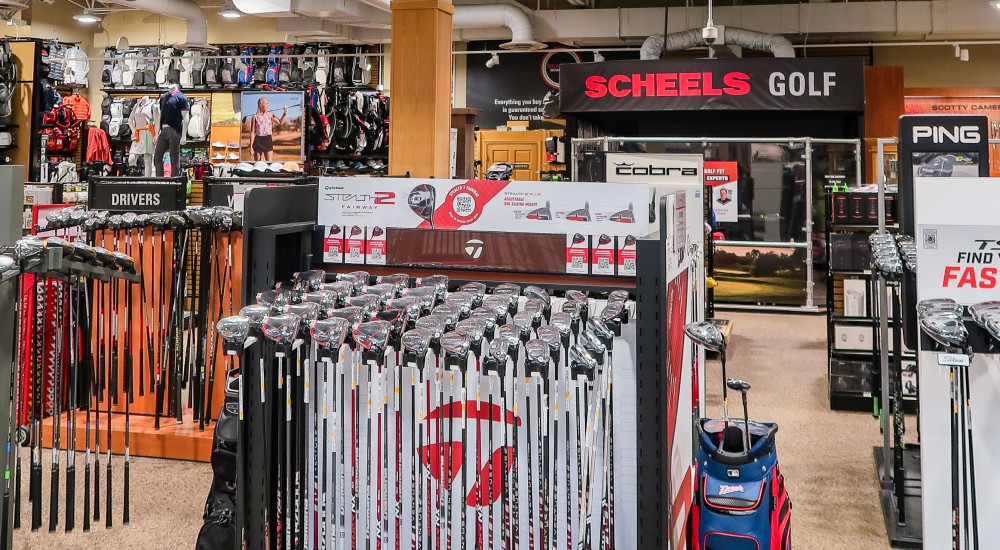 Sioux Falls SCHEELS
Hours:
Mon–Fri: 9:00 AM – 9:00 PM
Saturday: 9:00 AM – 9:00 PM
Sunday: 10:00 AM – 6:00 PM
No matter your level of golf experience or what gear you need, make Sioux Falls SCHEELS your go-to golf store this season. Our golf shop features a wide variety of equipment along with trained Golf Experts to help answer your questions. From golf clubs and technology to clothing, hats, and accessories, we carry just what you need for the course and beyond all from industry-leading brands like Titleist, Callaway, and TaylorMade. Within our golf shop, there's a golf simulator for swing analysis and custom club fittings.
Golf Clubs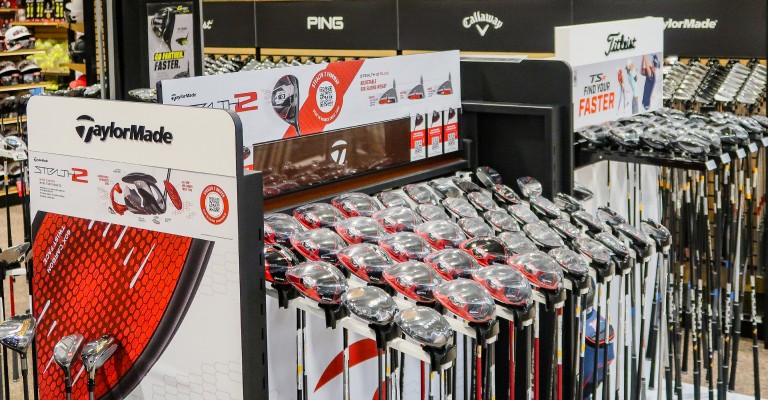 From the tee box to the green, invest in quality golf clubs for a more successful round. We carry a variety of brands and clubs including iron sets, drivers, complete golf sets, and more.
Golf Clothing & Shoes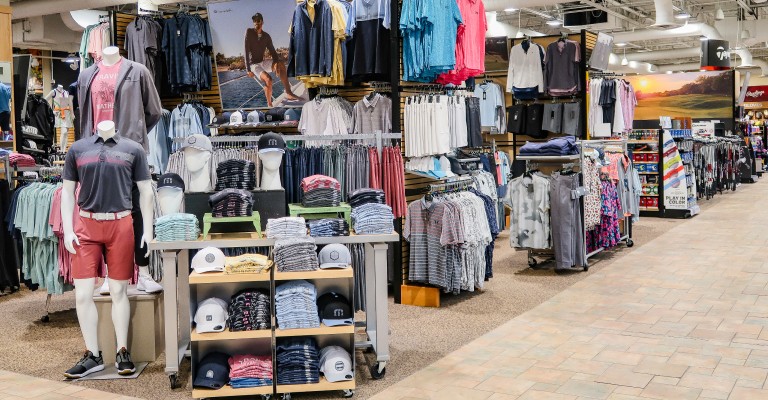 No matter your style for the golf course—bright, bold patterns or classic neutrals, we carry a wide selection of quality golf clothing to wick away sweat and provide sun protection.
Golf Bags & Carts
Whether you're walking the course or using a golf cart, you'll find the right bag to keep your clubs organized and have ample storage.
Custom Golf Club Fitting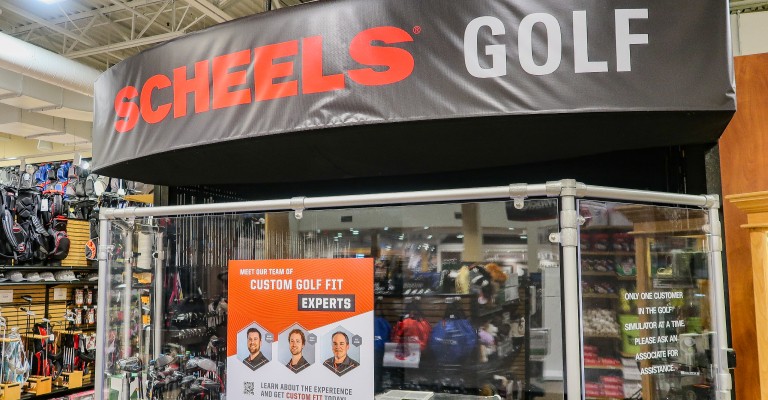 Based on data from the golf simulator, our Fitting Experts will be able to identify the weaknesses in your game and equip you with clubs that provide better control, consistency, and success.
Aside from offering a leading selection of golf gear from the best brands, Sioux Falls SCHEELS golf shop is staffed with Golf Experts who share the same passion as you do for the sport. With their personal golfing experiences and in-store training, they will help you find just the golf gear you need for the season ahead.
Our golf selection changes throughout the season and year. For additional questions about the current selection, contact an associate at Sioux Falls SCHEELS today!