Winter Sports Shop at Sandy SCHEELS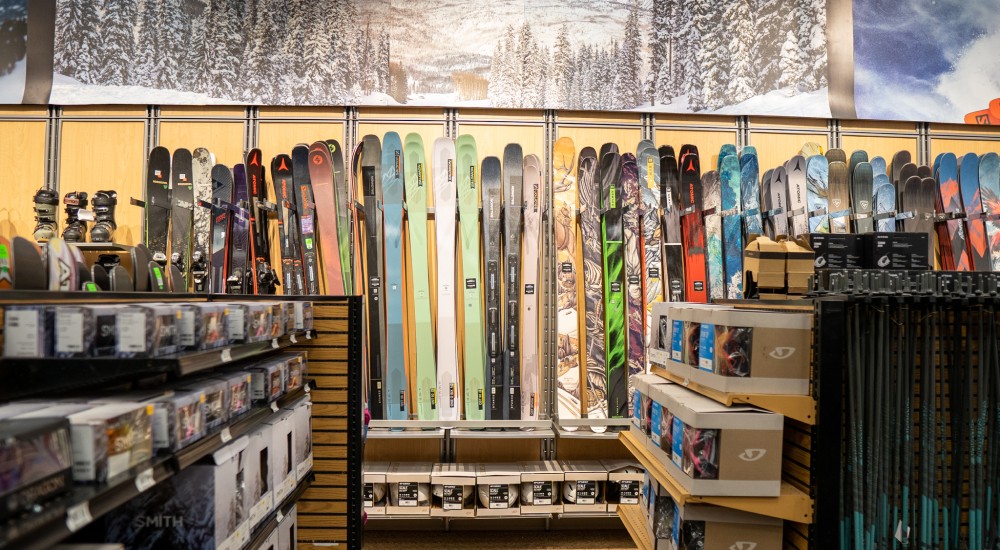 Sandy SCHEELS
Hours:
Mon–Fri: 9:30 AM – 9:00 PM
Saturday: 9:30 AM – 9:00 PM
Sunday: 11:00 AM – 6:00 PM
Whether you enjoy cross-country skiing, skating, or taking on the slopes, the Winter Sports Shop at Sandy SCHEELS carries a large selection of the latest gear for any snowsport enthusiast. No matter what your winter outdoor hobby is you'll be sure to find all the protective gear and accessories you need to stay safe this season!
Downhill Skiing Gear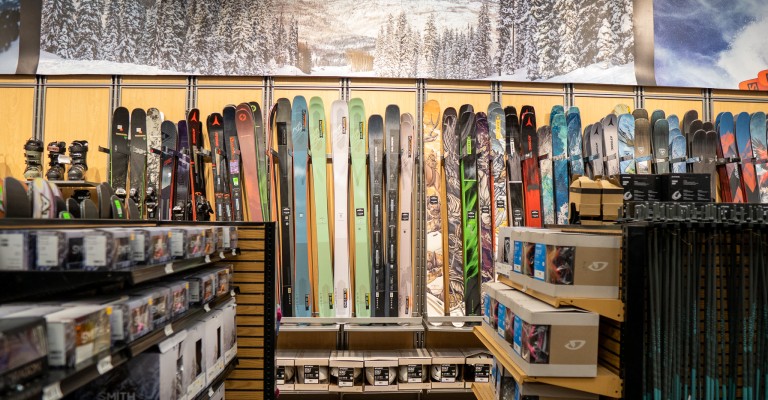 Take on the slopes this year with high-quality downhill skis, boots, poles, and more from top brands like Salomon, Rossignol, and more.
Snowboarding Gear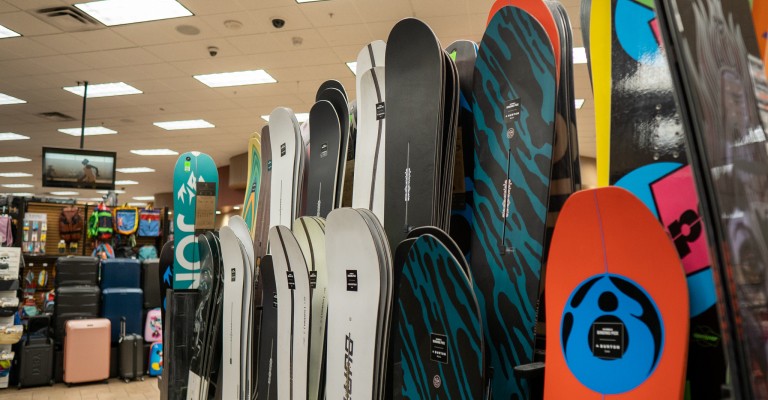 For those who enjoy taking to the slopes with a snowboard, find the perfect fit with our wide selection of snowboards from Burton, Arbor, and more.
Snowmobiling Gear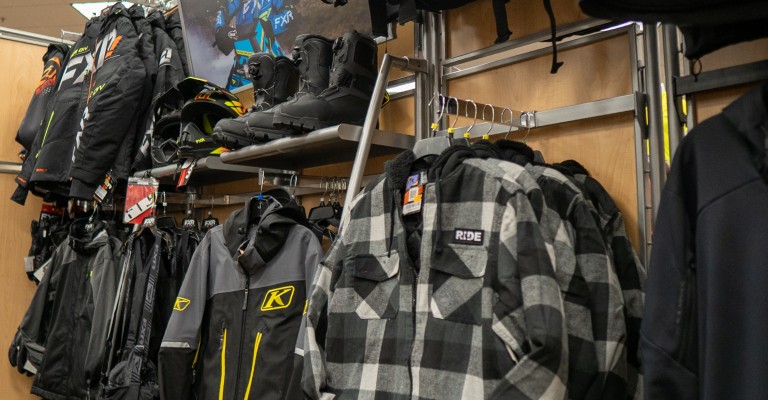 Stay protected from the elements when out on your sled this season with high-quality snowmobile gear including helmets, jackets, pants, boots, and more for everyone in the family!
All Snow Gear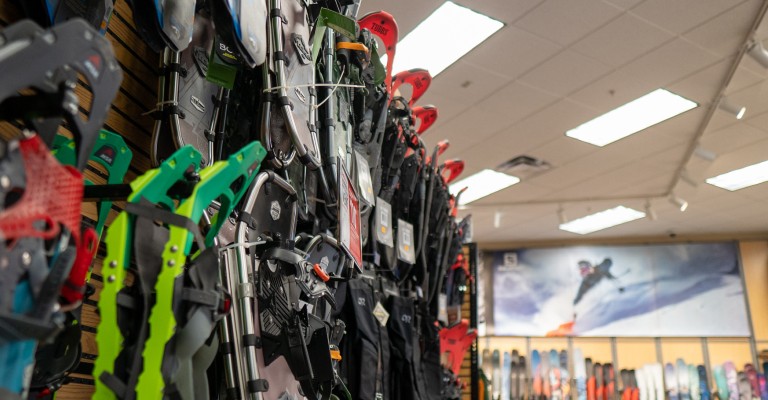 Spend more time outdoors with family and friends by going sledding, skating, snowshoeing, or cross-country skiing. We carry a variety of recreational winter gear too!
Winter Sports Services & Repairs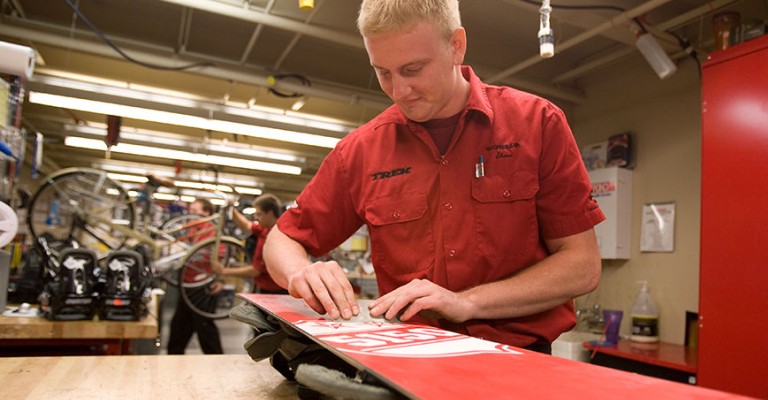 With quality and routine training, our technicians are here to make sure all your winter sports gear is safe to use and in the best condition. From tuning and waxing to mounting bindings and more, we're here to keep you on the slopes this season. Please contact our Sandy SCHEELS for a full list of services and pricing.
Ski & Snowboard Rentals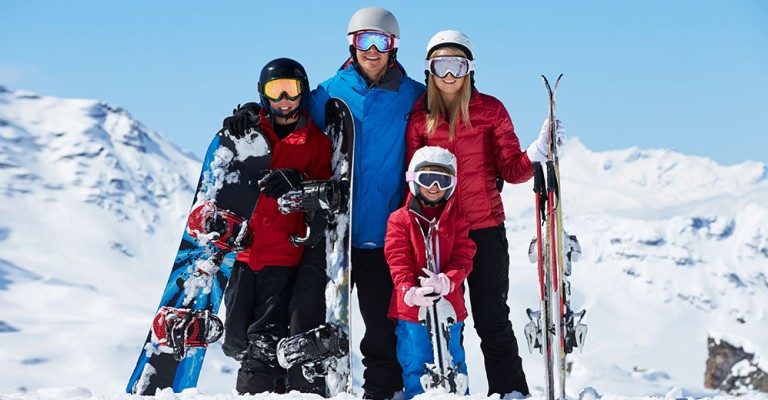 We offer ski and snowboard rentals for any level so you can try out the slopes before making an investment in new gear. See below for additional information and pricing.
Ski & Snowboard Rental Pricing 2022-2023
When renting your snowboard or downhill skis from Sandy SCHEELS, you can feel confident our Winter Sports Experts will set you up with the proper rental package option for performance and safety on the slopes. Plus, rentals of 5 or more days get a discount.
There are three different packages available for adults:
Performance Rental Package: Basic or beginner option for those new to skiing or snowboarding
Premium Rental Package: Geared to more intermediate skiers or snowboarders
Demo Rental Package: Ideal for those looking to try out the snowboard or alpine skis prior to purchase
We offer downhill ski and snowboard rentals for kids too.
| Ski & Snowboard Packages (Single Day) | Price |
| --- | --- |
| Performance | $20.00 |
| Premium | $30.00 |
| Demo | $40.00 |
| Youth Ski & Snowboard Rentals | $15.00 |
Seasonal rentals are available for adults ($200) and kids ($150) while supplies last.
Please note: Seasonal rentals do not include a snow helmet.
We Are Winter Sports Experts
Whether you're just learning the ropes of the slopes or have been enjoying the thrill for years, our Winter Sports Experts are here to help you find the right gear to fit your skill level and comfort. Many of our associates share the same passion for winter activities as you do. With their experience combined with regular training, our associates will help you navigate the selection tailored to where you're at.
Our Winter Sports Shop selection changes throughout the season and year. For additional questions about the current selection, contact an associate at Sandy SCHEELS today!