Ginna's Cafe & Coffee Shop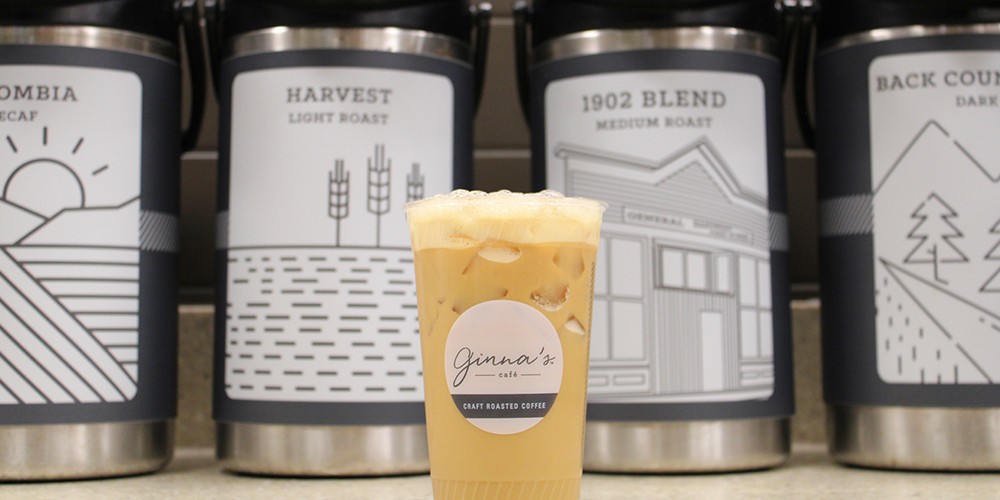 Looking for a coffee shop? Try Ginna's Cafe & Coffee Shop at the Johnstown SCHEELS for your next caffeine fix. Whether you're looking for a specialty coffee drink or a traditional cup of black coffee, our friendly baristas are here to create the best cup of coffee. This coffee shop also features a full menu of tasty dishes to choose from.
At Ginna's Cafe & Coffee Shop, we serve Ginna's craft-roast coffee blend, which is exclusive to SCHEELS. Whether you're in the mood for a chilled coffee or hot coffee, our menu offers something for anyone. Plus, our cafe serves fudge and other sweets that are sure to pair well with your coffee and satisfy your sweet tooth. If you prefer something other than coffee, our baristas are willing to help you find a delicious specialty drink, coffee-free drink, or tea.
Looking for a great lunchtime spot? Check out Ginna's Cafe for a delicious lunch or mid-day snack. Our cafe offers a full menu including gourmet soups, salads, and sandwiches. Made with fresh ingredients, you'll be sure to love something on our menu. Plus, each day we offer a special so there's always something new to try. Whether you need a break from shopping or a place to meet your friend, check out Ginna's Cafe & Coffee Shop for delicious drinks and food.
Want to know more about the menu and pricing? Contact an associate at Johnstown SCHEELS today.