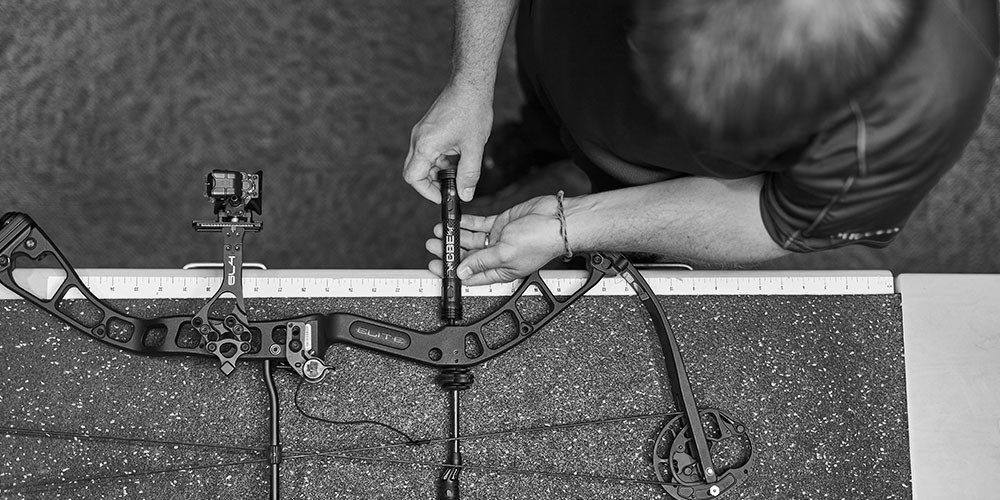 The Bismarck SCHEELS carries the largest selection of archery gear in western North Dakota that will get you ready for the season ahead. Whether you prefer a compound bow, recurve bow, or you have a permit for a crossbow, our Bismarck SCHEELS location has both the gear you've been looking for and archery services you trust. Make sure to stop by and browse our large selection of leading brands like Hoyt, Mathews, Bowtech, and more.
We know how challenging it can be to find the perfect archery bow, which is why our Bismarck SCHEELS has indoor archery lanes for you to try our products before you buy. Whether you're looking for a new compound bow from Hoyt or Mathews or a traditional recurve bow, we have just what you're looking for. Our experts share your passion for bow hunting or archery and go through extensive training to know which bow is right for you. If you already have a bow for the season, make sure to browse our wide selection of bow cases, triggers, arrows, sights, releases, and more.
Our Bismarck SCHEELS is an authorized Bowtech dealer that offers full onsite bow repair. From paper tuning to general maintenance, our archery service shop has you covered. The Bismarck SCHEELS even has bowtechs certified by Hoyt and Mathews to work on your bows so you can trust they are experienced with the specific brands you own. Make sure your compound bow, recurve bow, or crossbow is functioning at its best with our archery services at the Bismarck SCHEELS.
If you are interested in further details regarding our archery shop, contact our Bismarck SCHEELS to speak with an expert.