As soon as you step foot inside the Fargo SCHEELS, you know you're in for a shopping experience unlike any other. Whether you choose to go for a ride on our 45-foot Ferris wheel from Disneyland or you stop in for a tasty lunch and a cup of coffee at Ginna's Cafe, we have everything you can think of for a day of fun. From our premium gun room with collectible firearms to our interactive games for the whole family, there's something for everyone to enjoy at SCHEELS.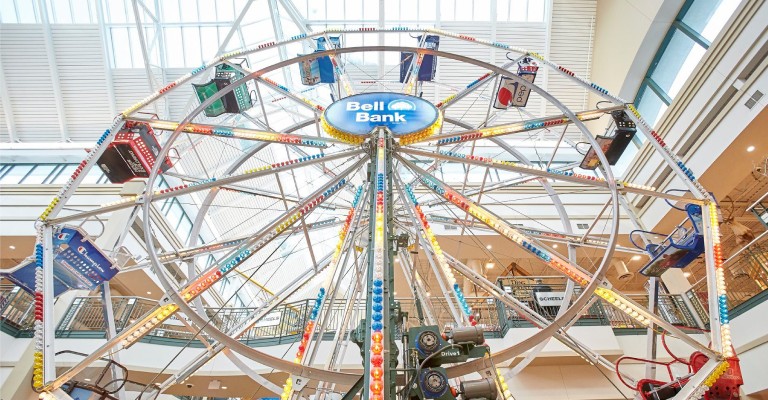 If you've always wanted to go to Disneyland, you can get a small taste of the park with our 45-foot Ferris wheel! Located in the center of our store, it's hard to miss this fun attraction that came all the way from Disneyland in Anaheim, California. Start your SCHEELS shopping with a magical experience only our Ferris wheel can provide.
The whole family can now treat their sweet tooth at our in-store candy shop, Fuzziwig's Candy Factory. Everyone can find candy they love with a wide selection of nostalgic favorites and trending new offerings. Have a candy-lover in your life? Pick up a selection of handmade chocolates or fill a bag of sour sweets to create the perfect gift!
Arcade & Interactive Games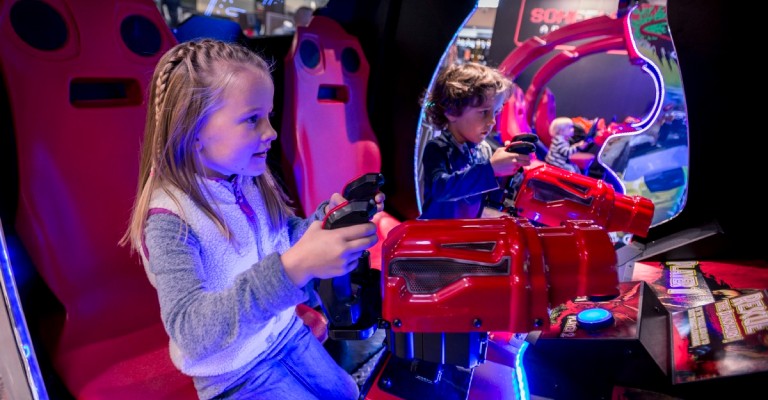 If you're looking for a shopping break, check out our interactive games to keep the fun going. We have an arcade with games like Pacman and Jurassic Park as well as Big Buck Hunter for those who want to put their shot to the test. After checking out our arcade games, make sure you check out our shooting gallery or play a round of mini bowling to top off your day.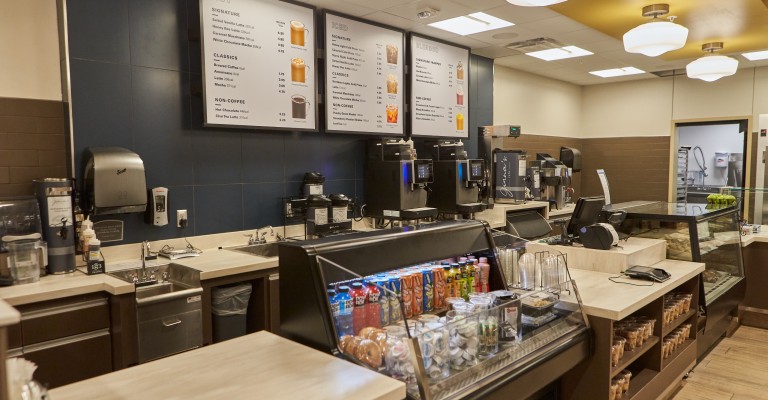 A long day of shopping can work up an appetite, that's where Ginna's Cafe comes in handy. Whether you want a steaming cup of SCHEELS exclusive coffee for an afternoon pick-me-up, or you're looking for a tasty meal, we have you covered with delicious food and drinks for every preference. From soup and sandwiches to wraps and daily specials, Ginna's Cafe has it all. Try our homemade fudge and a honey bee latte made with fresh lavender for the perfect treat!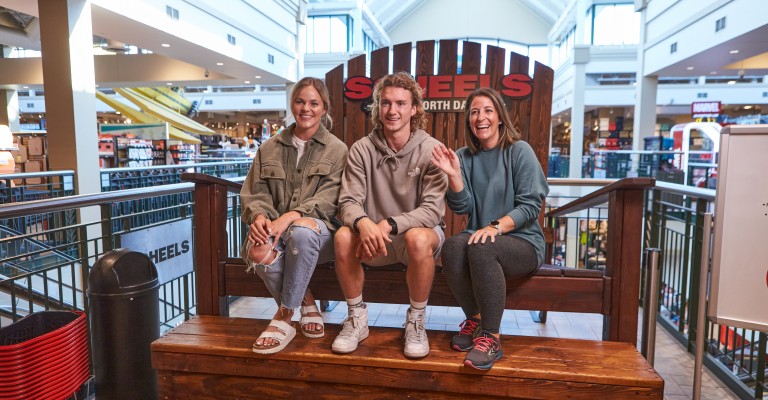 Fargo SCHEELS offers a variety of photo opportunities that are sure to spice up your social media. From Midwest favorites like the oversized Adirondack chair and realistic ice fishing scene to NDSU Bison photo ops for local fans, we have a photo opportunity for everyone. Make sure to bring your phone when checking out the attractions at Fargo SCHEELS.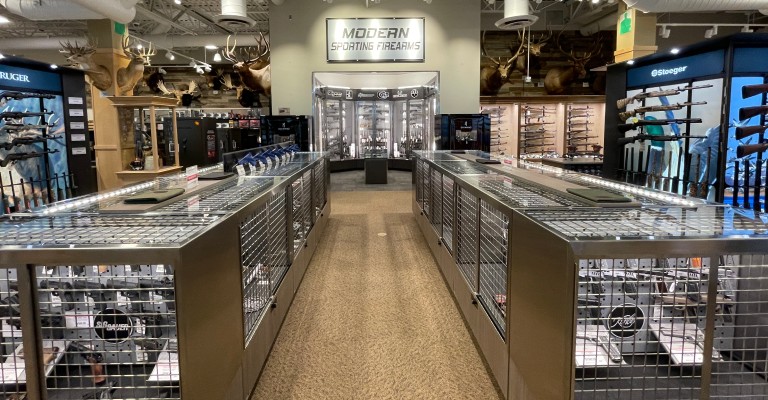 If you're someone who has a passion for collectable firearms, our premium gun room is a must-see for you. We carry a variety of unique firearms dating back over 100 years. Whether you're looking for a new gun to add to your collection or you're just curious to see what we have to offer, feel free to ask one of our hunting experts or stop in and read up on the collectables we have!
If you have any questions about our premium gun room, please contact Fargo SCHEELS for more information..