Outdoor Equipment Rental & Service Shop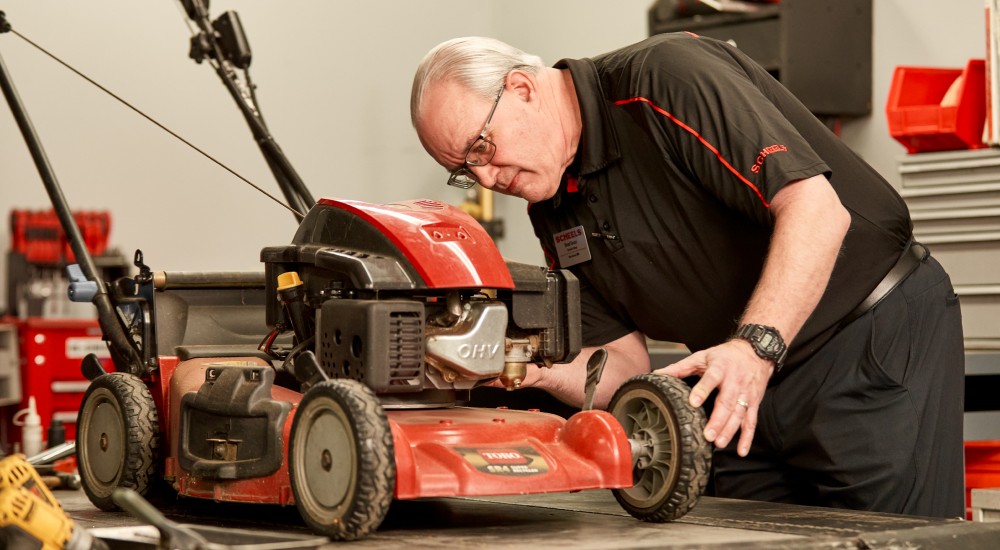 SCHEELS Home & Hardware
Hours:
Mon–Fri: 8:00 AM – 9:00 PM
Saturday: 8:00 AM – 6:00 PM
Sunday: 12:00 PM – 5:00 PM
Although having four seasons in Fargo, North Dakota is enjoyable, it also means you need outdoor power equipment to tackle whatever challenges the new season brings. Whether you're looking to rent outdoor power equipment or get your equipment serviced, the SCHEELS Home and Hardware rental and service shop is here to help you out. We offer a wide range of outdoor power equipment rentals as well as service a variety of outdoor power equipment.
Outdoor Equipment Rentals
Do you have a yard project that requires specialized outdoor equipment you don't plan to use frequently? We offer everything from lawn mower rentals to edgers and trimmers rentals to get your yard in tip-top shape. Our rental equipment features leading brands like Toro, STIHL, and Ego. Plus, we make renting outdoor equipment even easier with our delivery and pick up options—just be sure to ask an associate for more details and pricing.
Small Motor Repairs & Services
Whether you're looking for outdoor equipment rental or snowblower repairs, SCHEELS Home and Hardware is your place to go! Our technicians receive extensive hands-on training and will get your equipment back in tip-top shape.
Snowblower Repair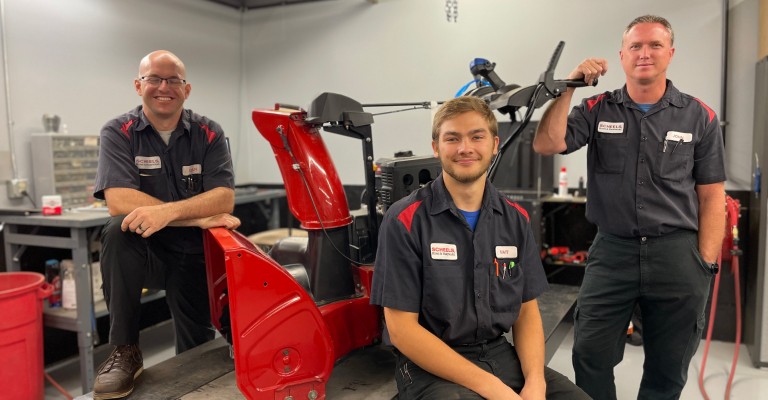 Our outdoor equipment service shop offers small engine repairs and can get your snowblower back up and running! Plus, we offer a variety of snowblower parts so you can take care of small problems at home.
Chain Sharpening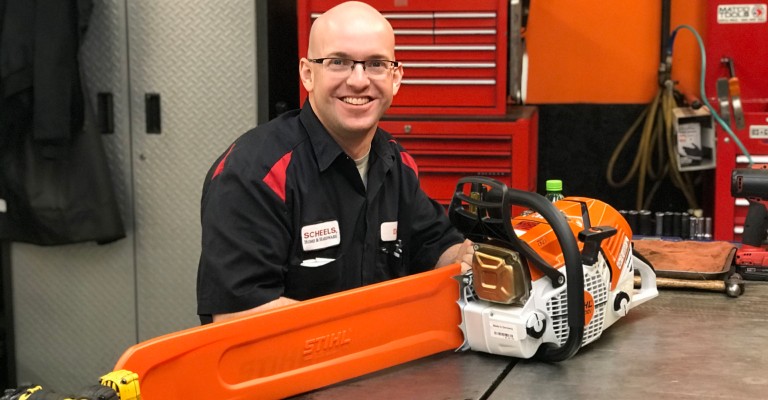 We offer blade sharpening and chain sharpening for a variety of outdoor equipment. Plus, we can make small engine repairs to get your equipment ready to use again.
We Are Outdoor Equipment Experts
Make sure your outdoor equipment stays in working condition for all of Fargo's changing seasons. Whether you need to mow your lawn during the summer months or remove snow from your sidewalks on a cold winter day, our technicians are here to help! In addition to repairs to power equipment, we offer window screen repairs for any brand. All parts and labor are covered under a 45-day warranty so you can feel confident knowing our service technicians stand behind their work.
For more information on available services and pricing, please contact SCHEELS Home & Hardware at (701) 232-2846.