Johnstown Colorado Clothing Shop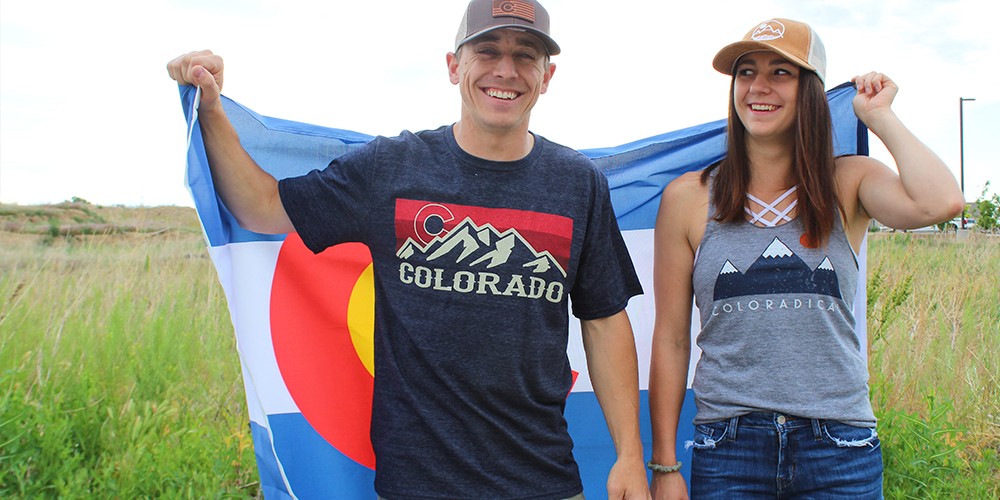 Show off your pride for the state of Colorado with clothing and gear. At Johnstown SCHEELS, we carry a large variety of Colorado clothing and accessories highlighting the best parts of Colorado—the mountains, trees, and passion for the outdoors. Whether you're a local or a visitor, our selection of Colorado clothing and gear offers something for everyone to enjoy and display their love for this great state.
If you're looking for Colorado flag clothing, make sure to stop into Johnstown SCHEELS to browse our wide selection. Our selection of Colorado clothing is available in both men's and women's sizes. Whether you're shopping for yourself or looking for a gift for someone else, the Colorado clothing selection incorporates different styles of shirts and pants to appeal to anyone's taste. The wide variety of brands, including Blue 84, Colorado Limited, Branded Bill, Coloradical, Wear Your Roots, and CI Sport, captures the spirit of Colorado's people. From t-shirts and long-sleeved shirts to hoodies and crewneck sweatshirts, the men's and women's Colorado clothing selection offers perfect layering options. Plus, our Colorado clothing selection includes hats and socks to show your Colorado pride with any outfit.
Our Colorado shop doesn't stop with just Colorado clothing. You'll also find a wide selection of accessories and Colorado souvenirs. The bright, bold Colorado stickers are perfect for decorating your Hydro Flask or gifting to others. Additional Colorado accessories include license plate covers, keychains, and drinkware. For those looking to fly the Colorado flag, our Colorado shop even has a selection of different-sized Colorado flags. No matter where you are, you're able to display your love for Colorado with different accessories.
If you have questions about the current selection of Colorado clothing and accessories, contact an associate at Johnstown SCHEELS.