Clothing at Johnstown SCHEELS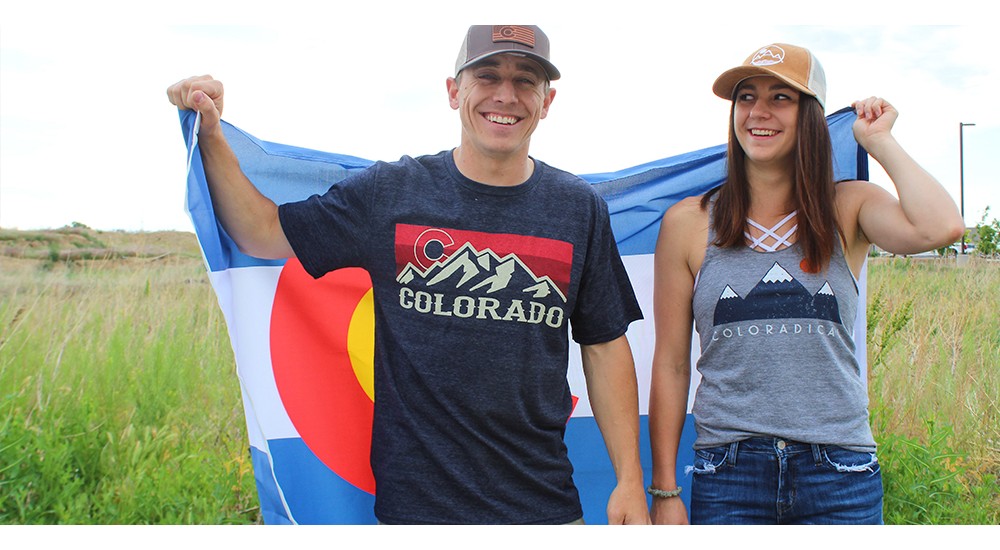 Show off your pride for the state of Colorado with clothing and gear. At Johnstown SCHEELS, we carry a large variety of Colorado clothing and accessories highlighting the best parts of Colorado—the mountains, trees, and passion for the outdoors. Whether you're a local or a visitor, our selection of Colorado clothing and gear offers something for everyone to enjoy and display their love for this great state.
Clothing for Men
Shop men's clothing from athletic wear to casual loungewear or shop our selection of men's dress clothes. The Johnstown SCHEELS has the best men's clothing options for you!
Clothing for Women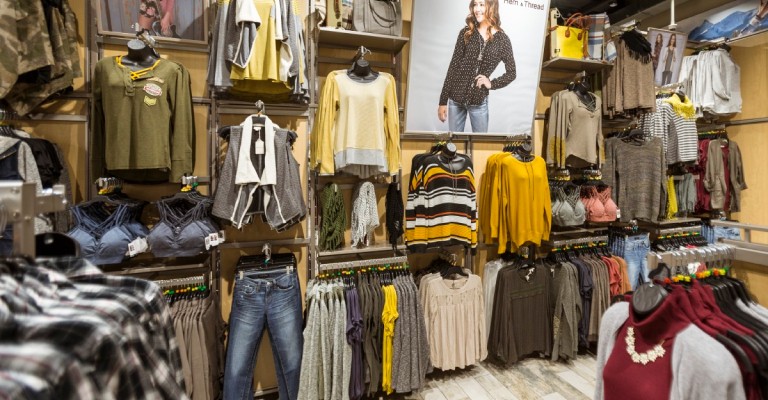 Dress up for a night on the town or dress for casual comfort with our wide selection of clothing for women.
Clothing for Kids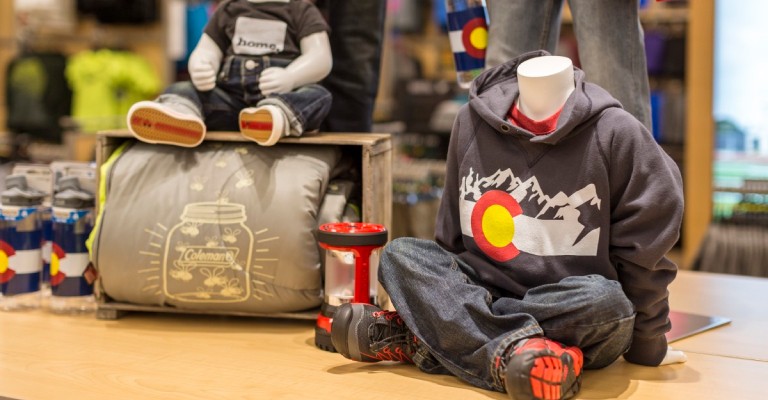 Stock up on top-brand clothing for kids at the Johnstown SCHEELS. From comfort and style to loungewear and athleticwear, our kid's clothing will keep your kids comfortable and happy all year long.
Colorado Clothing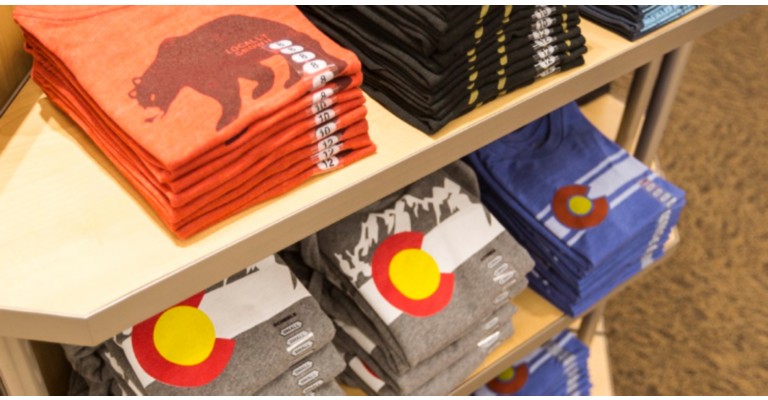 If you're looking for Colorado flag clothing, make sure to stop into Johnstown SCHEELS to browse our wide selection. Our selection of Colorado clothing is available in both men's and women's sizes.
From t-shirts and long-sleeved shirts to hoodies and crewneck sweatshirts, the men's and women's Colorado clothing selection offers perfect layering options. Plus, our Colorado clothing selection includes hats and socks to show your Colorado pride with any outfit. If you have questions about the current selection of Colorado clothing and accessories, contact an associate at Johnstown SCHEELS.
Sunday
Monday
Tuesday
Wednesday
Thursday
Friday
Saturday

20


Open: 10:00 AM
Close: 6:00 PM

21


Open: 9:30 AM
Close: 9:00 PM

22


Open: 9:30 AM
Close: 9:00 PM

23


Open: 9:30 AM
Close: 9:00 PM

24


Closed



25


Open: 7:00 AM
Close: 9:00 PM

26


Open: 9:00 AM
Close: 9:00 PM

27


Open: 10:00 AM
Close: 6:00 PM

28


Open: 9:30 AM
Close: 9:00 PM

29


Open: 9:30 AM
Close: 9:00 PM

30


Open: 9:30 AM
Close: 9:00 PM
Sunday
Monday
Tuesday
Wednesday
Thursday
Friday
Saturday

















1


Open: 9:30 AM
Close: 9:00 PM

2


Open: 9:30 AM
Close: 9:00 PM

3


Open: 9:00 AM
Close: 9:00 PM

4


Open: 10:00 AM
Close: 6:00 PM

5


Open: 9:30 AM
Close: 9:00 PM

6


Open: 9:30 AM
Close: 9:00 PM

7


Open: 9:30 AM
Close: 9:00 PM

8


Open: 9:30 AM
Close: 9:00 PM

9


Open: 9:30 AM
Close: 9:00 PM

10


Open: 9:00 AM
Close: 9:00 PM

11


Open: 10:00 AM
Close: 7:00 PM

12


Open: 9:30 AM
Close: 9:00 PM

13


Open: 9:30 AM
Close: 9:00 PM

14


Open: 9:30 AM
Close: 9:00 PM

15


Open: 9:30 AM
Close: 9:00 PM

16


Open: 9:30 AM
Close: 9:00 PM

17


Open: 9:00 AM
Close: 10:00 PM

18


Open: 10:00 AM
Close: 7:00 PM

19


Open: 9:30 AM
Close: 10:00 PM

20


Open: 9:30 AM
Close: 10:00 PM

21


Open: 9:30 AM
Close: 10:00 PM

22


Open: 9:30 AM
Close: 10:00 PM

23


Open: 9:30 AM
Close: 10:00 PM

24


Open: 8:00 AM
Close: 4:00 PM

25


Closed



26


Open: 9:30 AM
Close: 9:00 PM

27


Open: 9:30 AM
Close: 9:00 PM

28


Open: 9:30 AM
Close: 9:00 PM

29


Open: 9:30 AM
Close: 9:00 PM

30


Open: 9:30 AM
Close: 9:00 PM

31


Open: 9:00 AM
Close: 6:00 PM
Sunday
Monday
Tuesday
Wednesday
Thursday
Friday
Saturday

1


Open: 10:00 AM
Close: 6:00 PM