We're Sorry!
SmashNet is currently out of stock.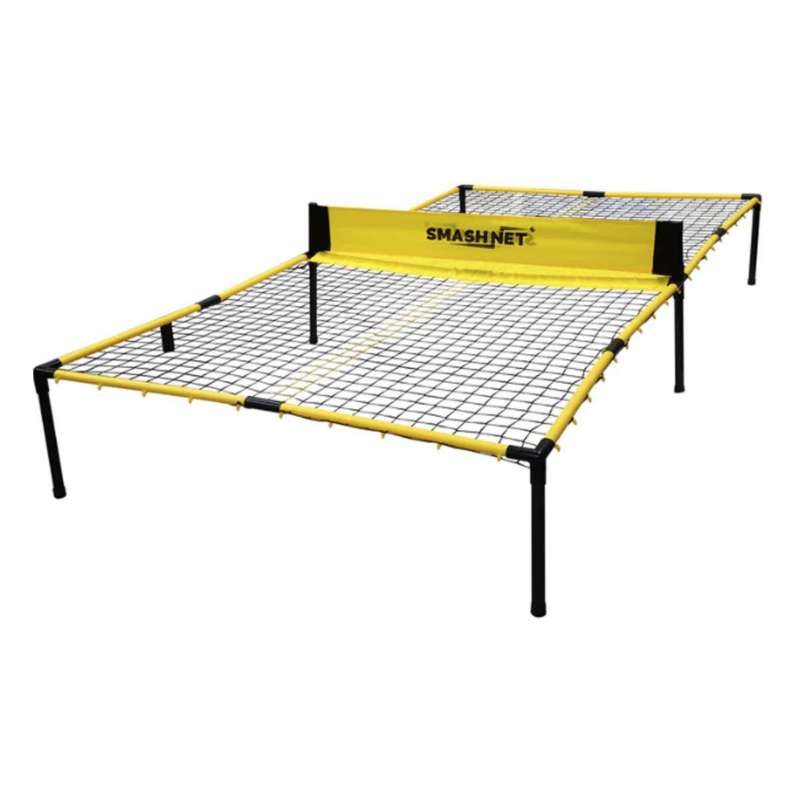 SmashNet
This product is not currently available, but don't go just yet.
Shop Similar Products
Sign up for an email alert when this product is in stock.
Product Description
Upgrade your outdoor gatherings with SmashNet, a game-changing combination of table tennis, round net and volleyball!

The ultimate game for beach trips, BBQs, birthdays or any outdoor gathering - SmashNet adds a dose of excitement and entertainment that's hard to resist.

Play to 11 points, with you and your teammate defending your side with up to three hits. Smash the ball as hard or as strategically as possible so your opponents can't return it.

Perfect for all ages and skill levels, the small learning curve means that anyone can start playing competitively within a few rounds. This action-packed backyard sport ignites friendly competition and fun wherever you take it.