Types of Golf Clubs: A Beginner's Guide
Knowing the differences between each type of golf club is important when purchasing a golf club set or building your own. Many beginner golfers have questions about what clubs should be in their bag and how each club can be utilized on the course. To help beginner golfers learn more about the types of golf clubs and their use on the course, our golf experts highlight the types of golf clubs and the most popular golf clubs to include in your bag.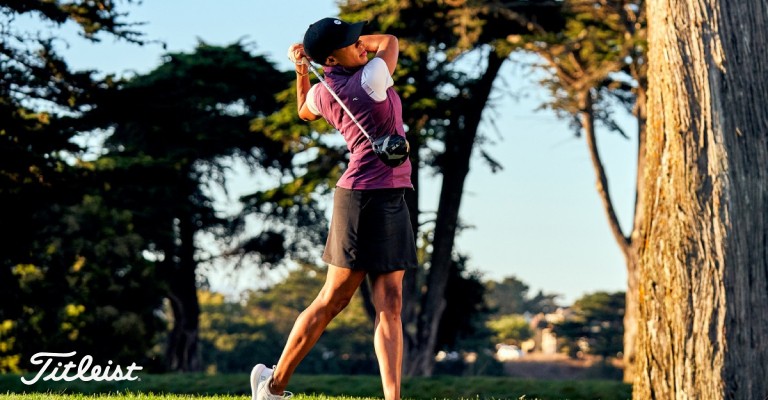 Most courses include several par 4 and 5 holes, which are longer and therefore require you to use your driver from the tee box. You only carry one driver in your golf bag, and this club is typically included in golf sets. Drivers feature a loft range between 8 and 12.5, and your swing speed determines which loft you'll need. Drivers are the longest club in your bag, yet are designed to be super lightweight in order to maximize distance.
Fairway woods look similar to your driver but have a smaller head size. A fairway wood can be used from the tee box on shorter holes or for your second shot on par 4 or 5 holes. The two most common sizes of fairway woods are the 3-wood and 5-wood. Sometimes beginner golfers use their 3-wood as their driver so they have more control and a better ball flight.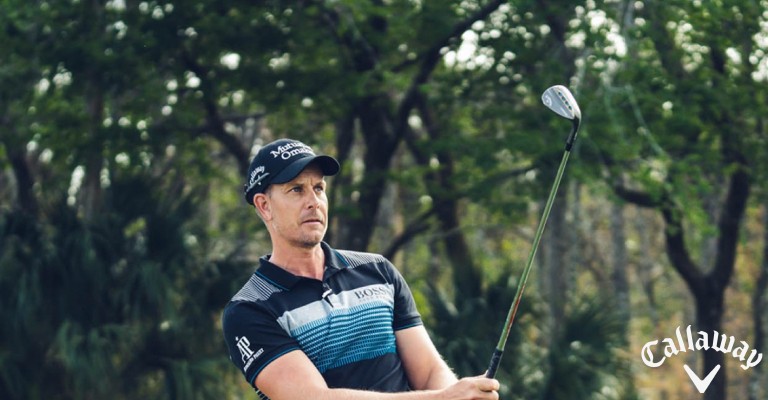 There are several different types of irons that players use from the fairway, rough, or even from the tee box on par 3 holes. There are three categories that irons fall into: long irons (2, 3, and 4-irons), mid irons (5, 6, and 7-irons), and short irons (8 and 9-irons). When looking at the different irons, you'll notice that the face of each iron is angled slightly differently. These different angles are known as "loft" and influence the ball's flight once hit.
Classifying irons into three different categories breaks down when to use which iron on the course. Players will use their long irons when they are farther from the hole as these provide a longer yet lower ball flight. As players move closer to the hole, they reach for their mid to short irons which don't travel as far and launch the ball higher into the air.
Many beginner golfers enjoy using irons featuring perimeter weighting also known as cavity back irons. With cavity back irons, the back of the club's head is concave to provide more forgiveness when the player doesn't make optimal contact with the ball.
Hybrid golf clubs combine the distance of fairway woods with the loft of irons. A hybrid club tends to be easier for beginner golfers to hit than longer irons, especially out of the rough. Using a hybrid golf club over long irons comes down to personal preference and may take several outings on the course to determine your favorite.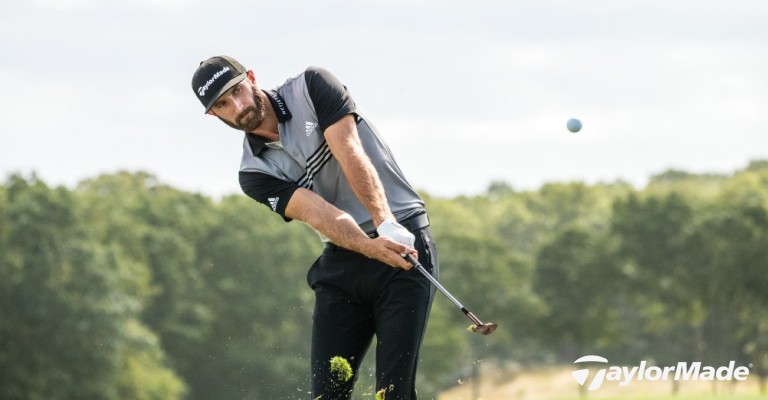 There are four different types of wedges to choose from when building your golf club set. Wedges are designed similar to irons but have a higher loft, meaning that the ball will go higher in the air and not travel as far, so they are used once you're within about 125 yards from the hole. The two most common types of wedges included in a beginner set are the pitching wedge and sand wedge.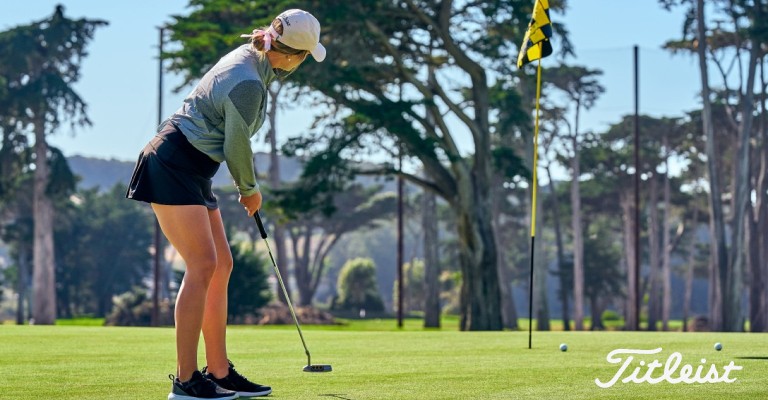 Your putter is the golf club you use once you're on the green. There are different styles of putter club heads to choose from including blade, heel-toe, and mallet. Whichever type of putter club head you use depends on your personal preference, but most golf club sets include a blade putter.
Sam Peterson, one of our Golf Experts, shares how to choose a golf putter to match your style of stroke.
Many beginner golfers wonder on average how far each club will hit the ball. Below is a generic club distance chart that displays the average of women's and men's distances for the most popular golf clubs.
| Club Type | Women's Distance (yds.) | Men's Distance (yds.) |
| --- | --- | --- |
| Driver | 190 | 235 |
| 3 Wood | 160 | 215 |
| 5 Wood | 140 | 200 |
| 4 Hybrid | 125 | 190 |
| 5 Iron | 110 | 170 |
| 6 Iron | 100 | 160 |
| 7 Iron | 90 | 150 |
| 8 Iron | 80 | 140 |
| 9 Iron | 70 | 130 |
| Pitching Wedge | 60 | 120 |
| Sand Wedge | 50 | 110 |
| Lob Wedge | 45 | 90 |
What Clubs Should I Have in My Bag?
With this information about each type of golf club, most beginner players ask: what clubs should I have in my bag? Ultimately, it depends on your golf game, but many new golfers invest in a golf club set that includes the following golf clubs:
Driver
Putter
1 fairway wood (either 3 or 5)
1 hybrid (typically a 5)
6-iron
7-iron
8-iron
9-iron
Pitching wedge
Sand wedge
This beginner set includes 10 different golf clubs, but players can carry up to 14 clubs in their bag. If you're needing additional help finding the right golf clubs for you, stop into your local SCHEELS store to speak with one of our golf experts.